A delicious culinary hybrid of two well-loved Asian treats- Puto and Siopao! This Puto Pao recipe is made with sweet-savory pork Asado filling encased in a soft and sweet Puto bread. It is made more special by topping it with salted eggs!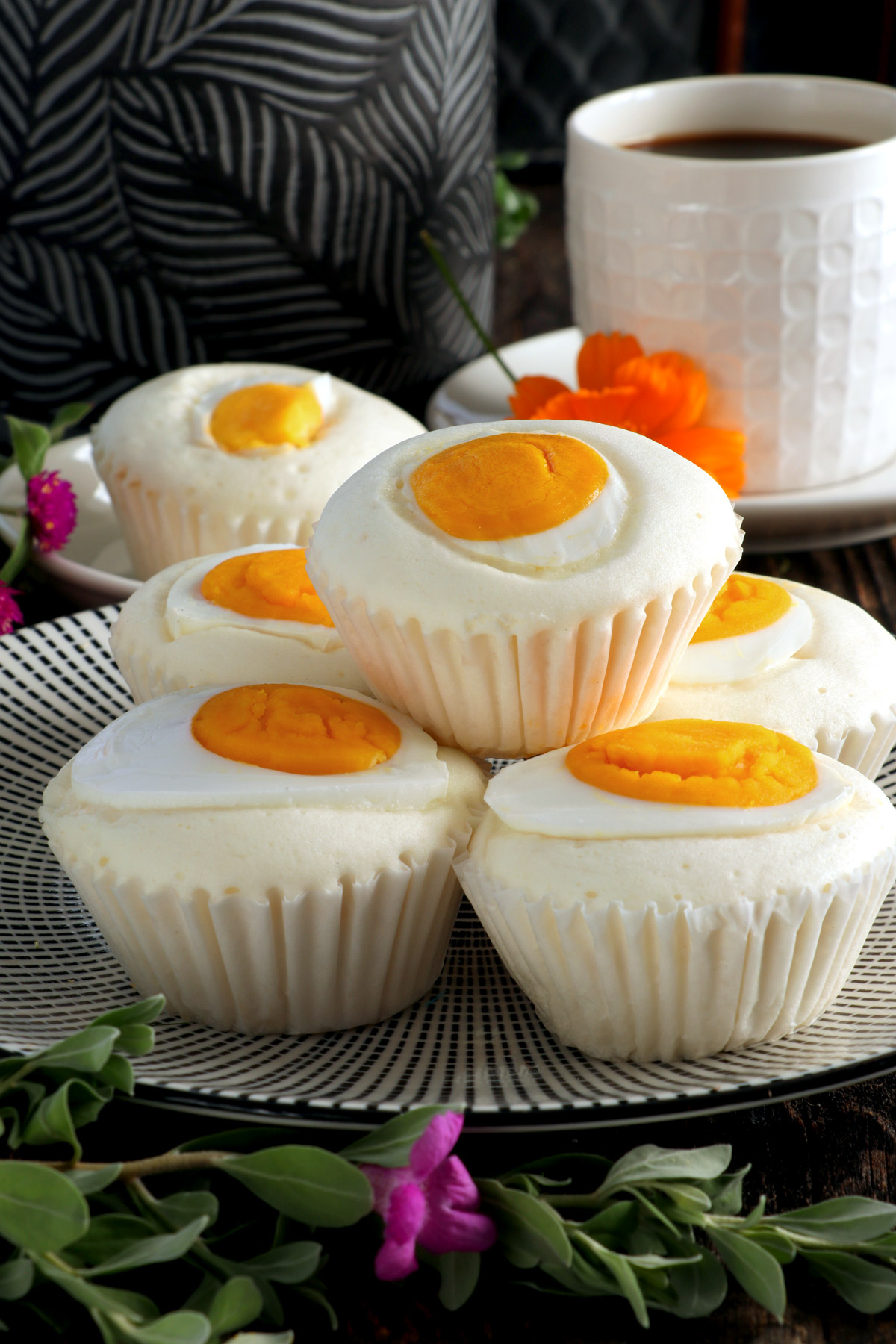 Make them at home and enjoy them as an afternoon snack or as a meal on-the-go for road trips and picnics. Or unleash your cooking and entrepreneurial skills at the same time by turning it into a home business!
What is Puto Pao?
Puto Pau is a variation of our popular native rice cake Puto. It incorporates spiced meat fillings like Siopao- thus the meshed name. These muffin-like treats are usually filled with either Pork Asado or Chicken Asado and topped with cheese or salted egg- or both.
Puto has been around for centuries! It is an umbrella term for various native delicacies that are traditionally made from ground rice. Due to its popularity all over the country, it has undergone regional changes in terms of ingredients used and method of cooking. It has also evolved into different treats! Puto Cheese, Puto Flan, Puto Bumbong, Puto Cake, and of course, Puto Pao are some of them.
Siopao is a steamed white bun with a savory-sweet saucy meat filling introduced to us by the Chinese. It quickly became a popular Filipino snack with either Asado or Bola-bola (Filipino meatball) fillings.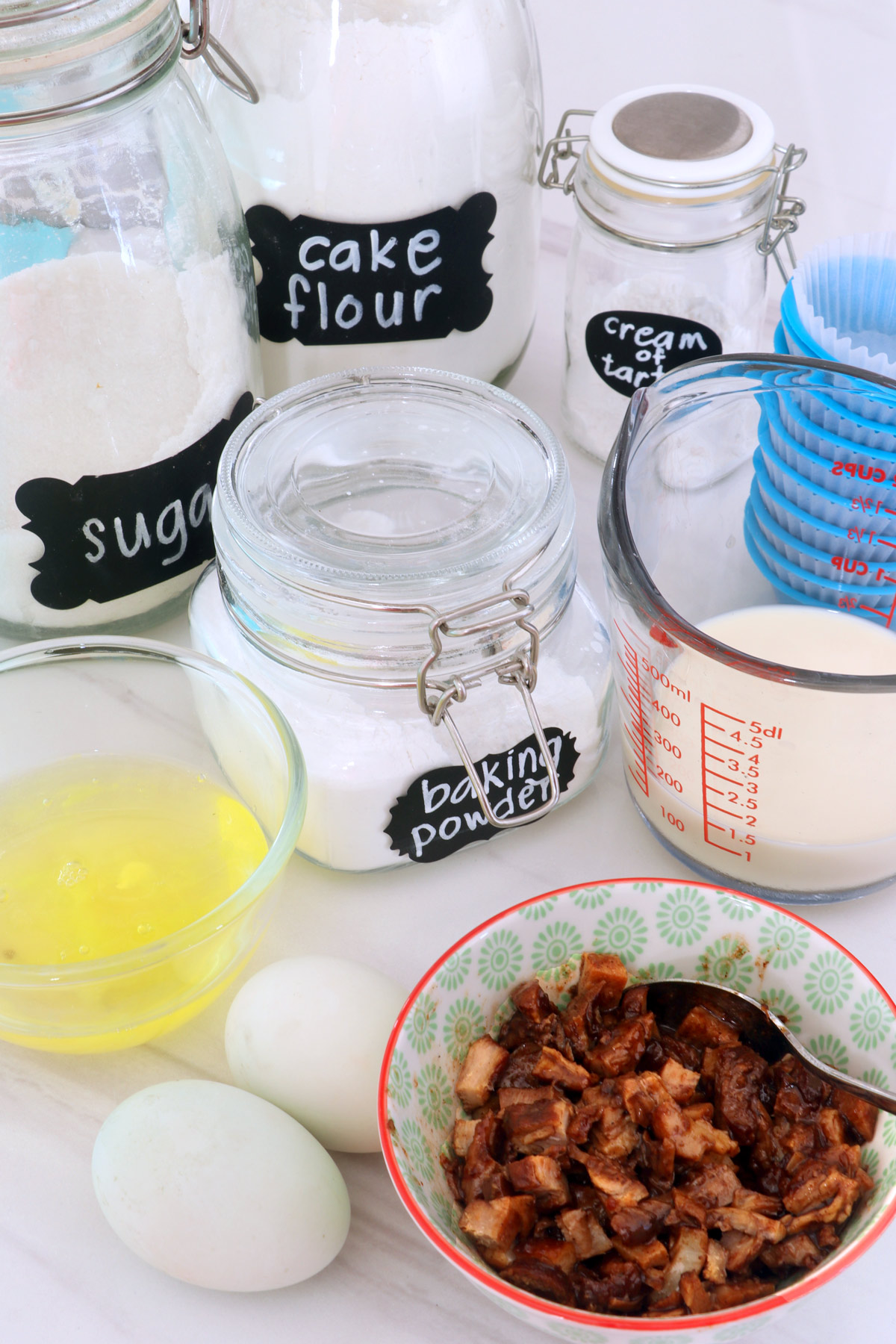 The Pork Asado Filling
I used my Chinese-style Pork Asado recipe for the filling. It's a one-pot dish made of braised pork shoulder that has a perfectly balanced sweet-savory sauce.
However, you can also opt to use chicken or pulled beef Asado filling, depending on your preference.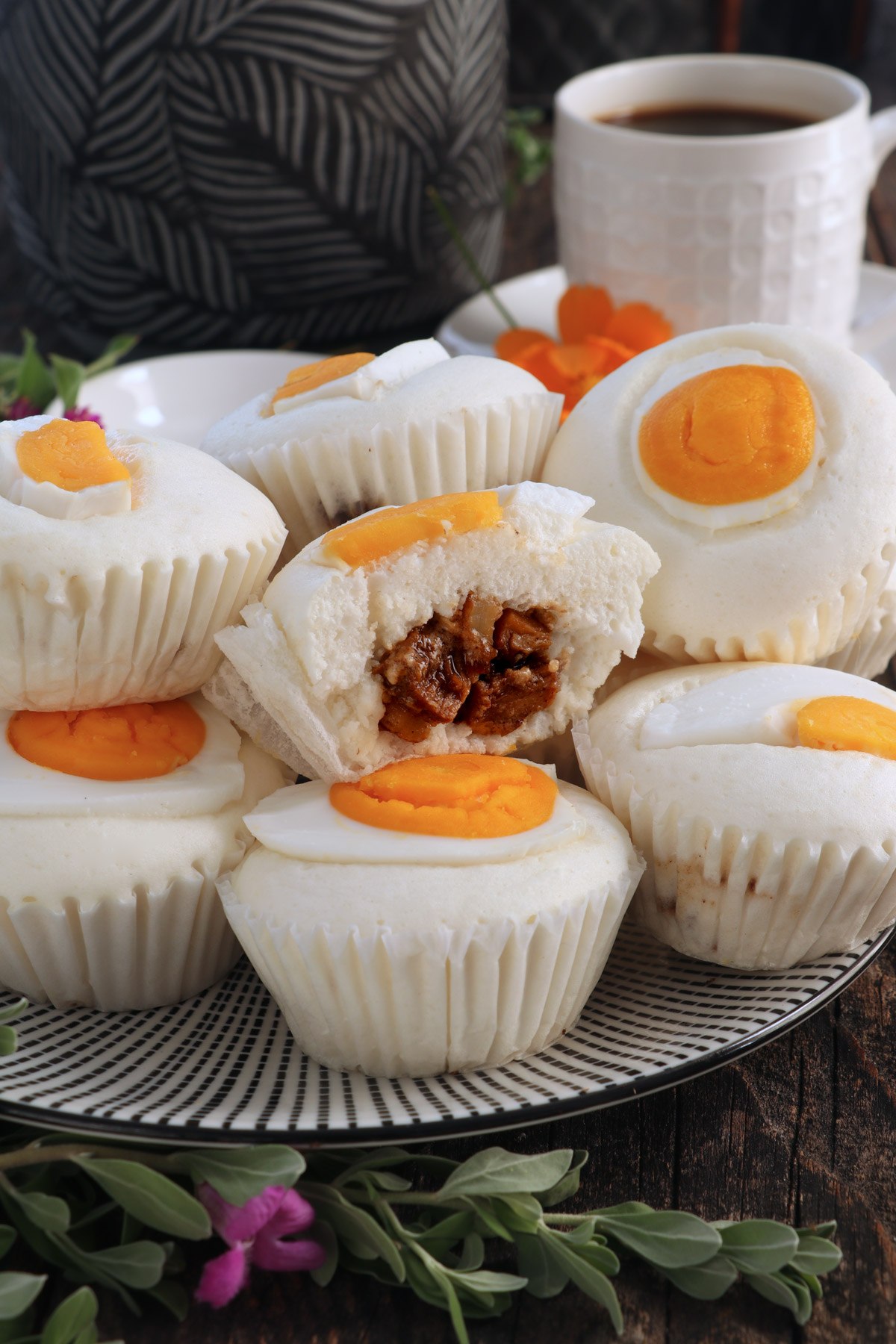 Foxy Tips when making Puto Pao
When mixing the Puto batter and meringue, do not over-fold or it will collapse. It will result in a dense and firm puto bread, instead of light and fluffy.
If you will be using a metal steamer, make sure to wrap the lid with a cheesecloth or kitchen towel. This will prevent water from dripping into the batter. Otherwise, you will end up with an uneven and not so pretty Puto Pao.
Take note not to let the water boil when steaming. Just simmer it very gently over very low heat only. Using high temperatures will result in an uneven rise of the batter.
To check if they are fully cooked, do the toothpick test! Just insert a clean toothpick in the middle. If it comes out clean, then your Puto Pao is cooked through.
I suggest making your Asado filling ahead of time! Aside from making your life easier, braised dishes are known to taste better a day after it's cooked.
If you are looking for more Filipino snacks to make at home, try these!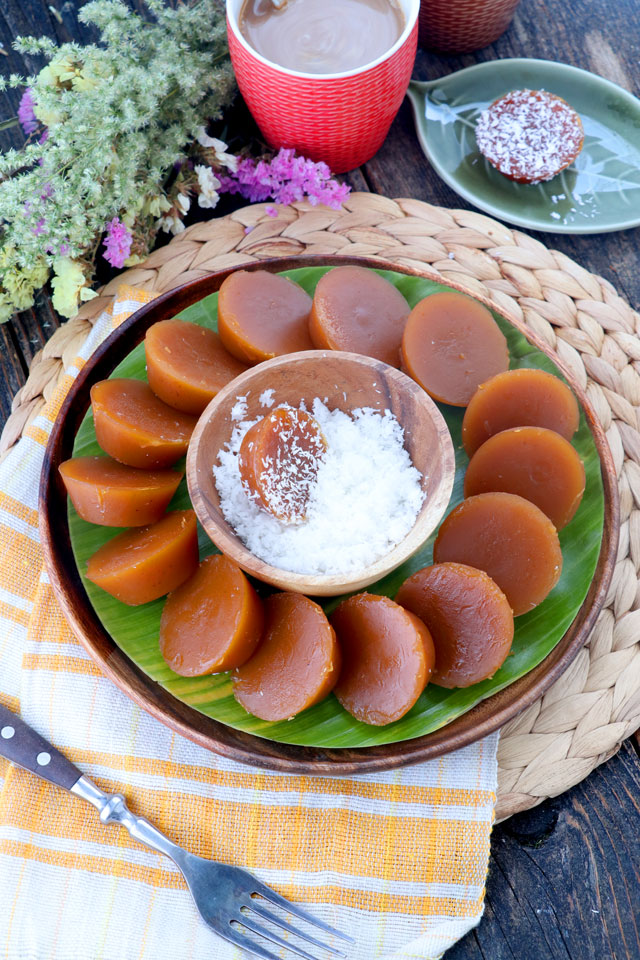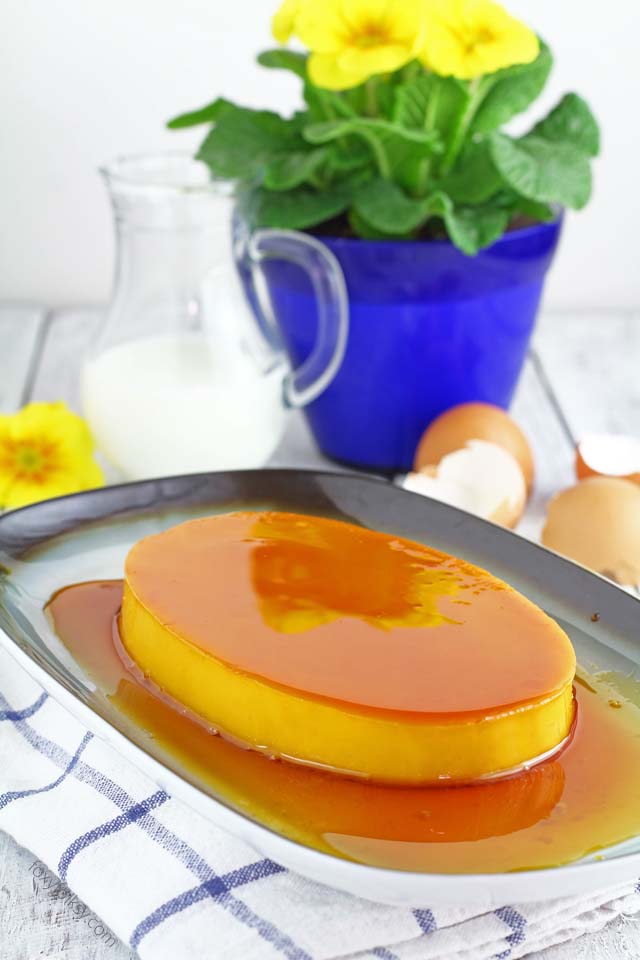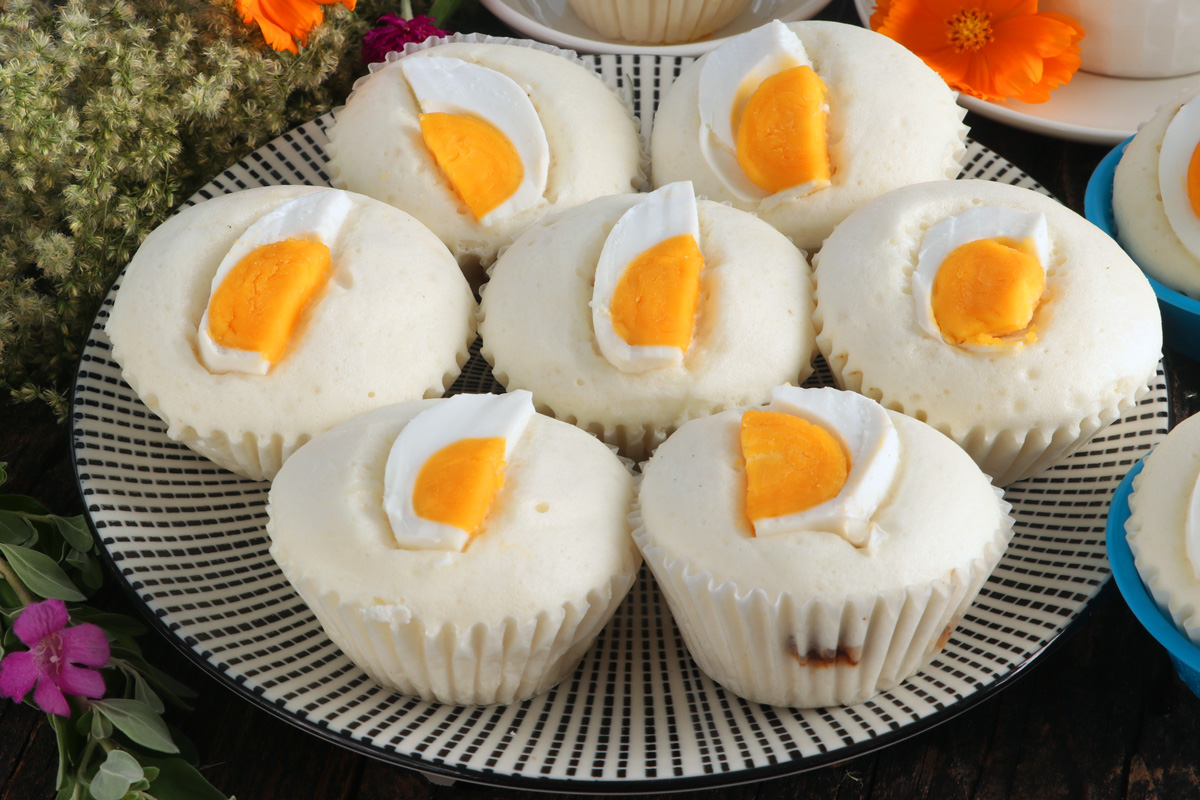 Printable Recipe
Puto Pao Recipe
A delicious culinary hybrid of two well-loved Asian treats- Puto and Siopao! This Puto Pao recipe is made with sweet-savory pork Asado filling encased in a soft and sweet Puto bread topped with salted egg.
Ingredients
1

cup

cake flour

1

teaspoon

baking powder

2

large

eggs

or 3 small- egg white separated

⅓

cup

sugar

½

teaspoon

cream of tartar

optional

½

cup

fresh milk

1

cup

sweet Pork Asado

cut into smaller pieces

1

piece

salted egg

optional, divided into 10 slices
Instructions
Line puto molds with cupcake liners. Set aside.

Sift the cake flour and baking powder in a big bowl. Set aside.

In a separate big bowl, beat the egg whites at low speed until it becomes bubbly. Add cream of tartar, if using. Continue to beat at low speed until it turns foamy. While beating, still at low speed, gradually add the sugar. Once all sugar is added, increase speed to medium and beat until medium/firm peaks are formed. Set aside.

Back to the other bowl, gradually add the milk to the dry ingredients while mixing until it reaches a pancake-batter-like consistency. You may need to adjust the amount of milk to achieve this.

Take ⅓ of the meringue and add it to the batter. Whisk to lighten the batter so it will not deflate the meringue. Add the rest of the meringue in two batches, carefully folding each batch into the batter until well blended. Do not over-fold of the meringue will deflate.

Fill the lined molds with puto mixture half-way full. Spoon some of the pork Asado in the middle of each mold. Then fill it again with puto mixture to cover until ¾ of the liner is filled. Add a slice of salted egg.

Fill the bottom of the steamer with tap water. Place the steamer basket on top and arrange the puto molds inside it. Turn the heat on and bring the water to a very gentle simmer over very low heat. Steam until an inserted toothpick comes out clean, about 25-30 minutes. Turn off the heat and let it rest and cool down a bit.

Transfer the puto pau to a cooling rack. Enjoy while still slightly warm or wait until completely cool. If you have leftovers, you may store them in a container and refrigerate for a couple of days, Re-steam in a steamer, or just reheat in a microwave.
Nutrition
Calories:
125
kcal
Carbohydrates:
18
g
Protein:
6
g
Fat:
3
g
Saturated Fat:
1
g
Cholesterol:
62
mg
Sodium:
143
mg
Potassium:
158
mg
Fiber:
1
g
Sugar:
8
g
Vitamin A:
98
IU
Vitamin C:
1
mg
Calcium:
45
mg
Iron:
1
mg