Mamon is a Filipino mini chiffon cake that is a popular afternoon snack. Get this simple and easy recipe for that light, airy and fluffiest Mamon ever!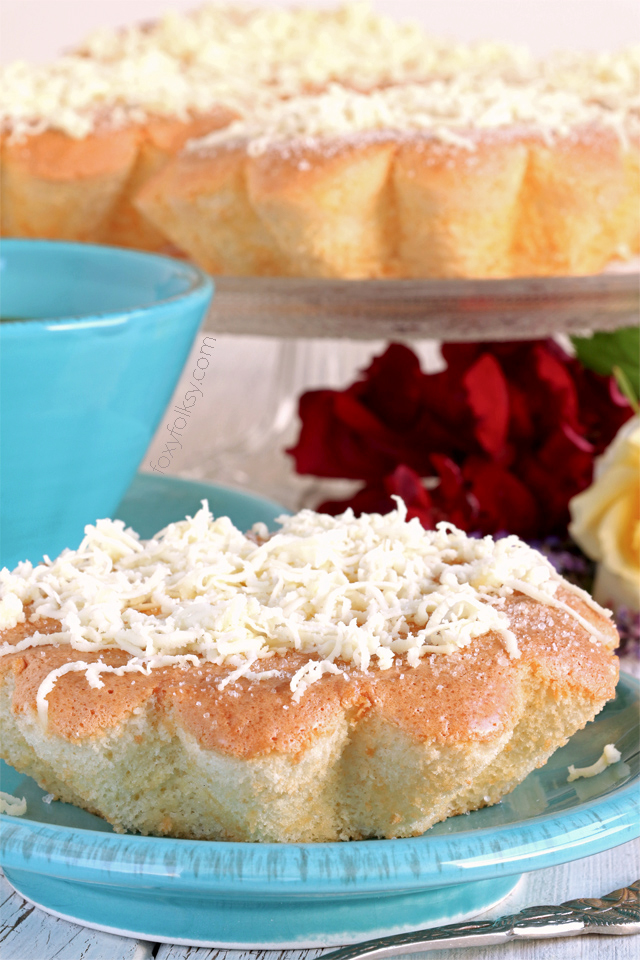 Update: Spoiler Alert! To manage expectations and avoid disappointments of those looking for a Mamon recipe that is similar or a copycat of Goldilocks Mamon, this is not it! I sometimes get comments that although this Mamon tastes good they are disappointed that it is not like that of Goldilock's but if you read below you would know that already. All the same, recipe for Goldilock's Mamon is now on my to-do list to answer other peoples requests.    
Someone has requested a recipe for Mamon some time ago and I finally found the one that I am quite satisfied with to share here. Mamon ('Mah-mon') if a Filipino chiffon cake usually in a form of a muffin. You can find them almost in any bakery in the Philippines. A simple Mamon is just brushed with butter and sprinkled with sugar but you can also top them with grated cheese and make them more special.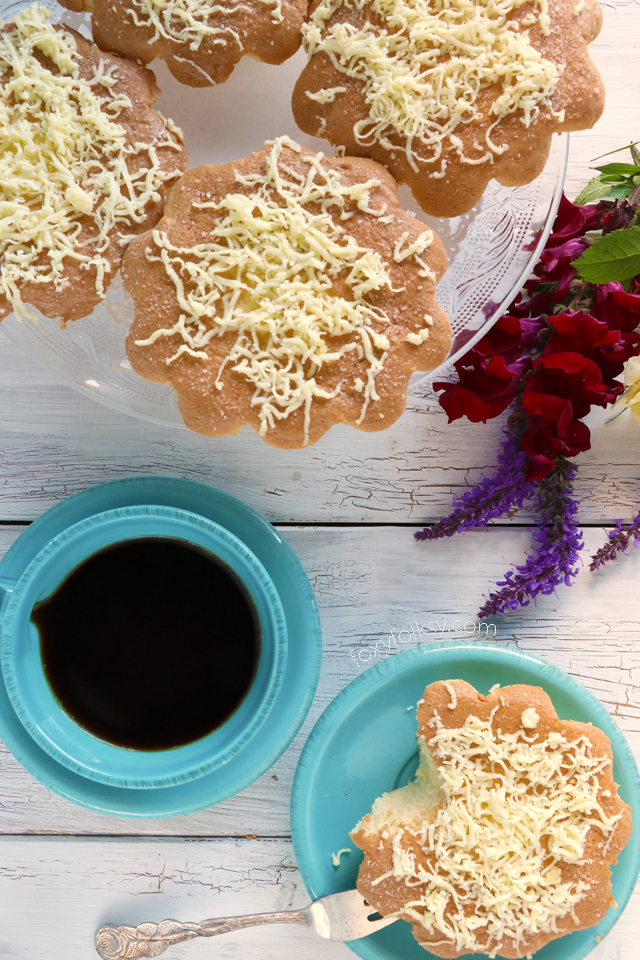 I've been searching for a Mamon Recipe that is similar to the one I know back home. Light, airy and really fluffy. Sadly, a lot of the recipes I found were looking too dense to be called a proper Mamon. They lack the springy look that they are usually associated with.
I think this the case because others make Mamon using a sponge cake recipe while in my opinion, it should be a chiffon. What is the difference??? Butter! Sponge cakes (usually) use butter while chiffon cakes use liquid oil.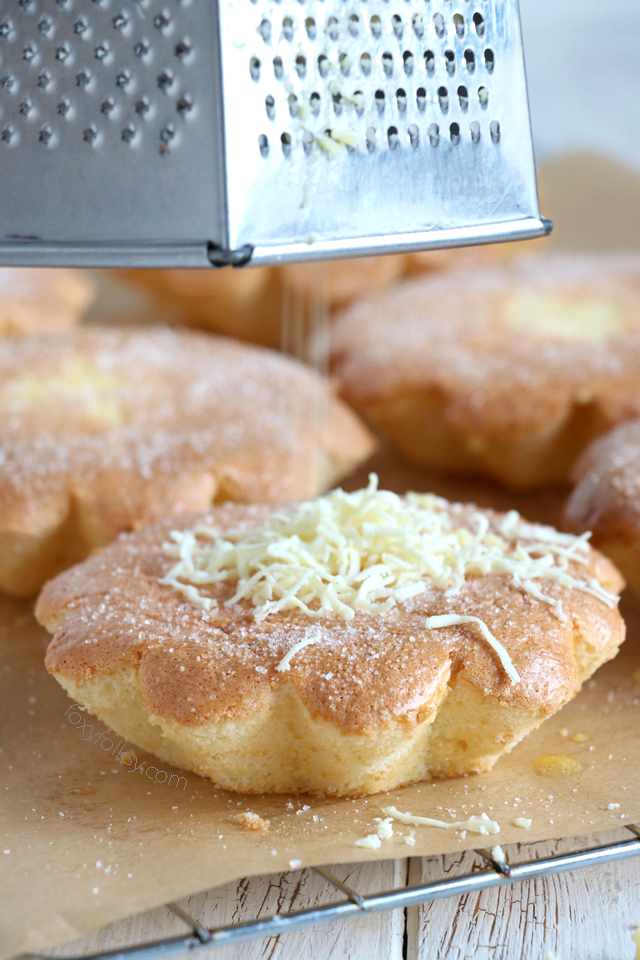 Good thing I came across the Mamon recipe from Heart of Mary. I used her recipe and just made some minor changes. It worked perfectly and I am quite happy to have the results I am aiming for! (Update! Feb. 5, 2018 - seems the recipe from Heart of Mary got deleted, can't find it anymore).  
I am not saying that the other Mamon recipes are bad or anything, on the contrary, I think they are also terrific. But I was looking for something specific, an idea of what Mamon is that is stuck in my head.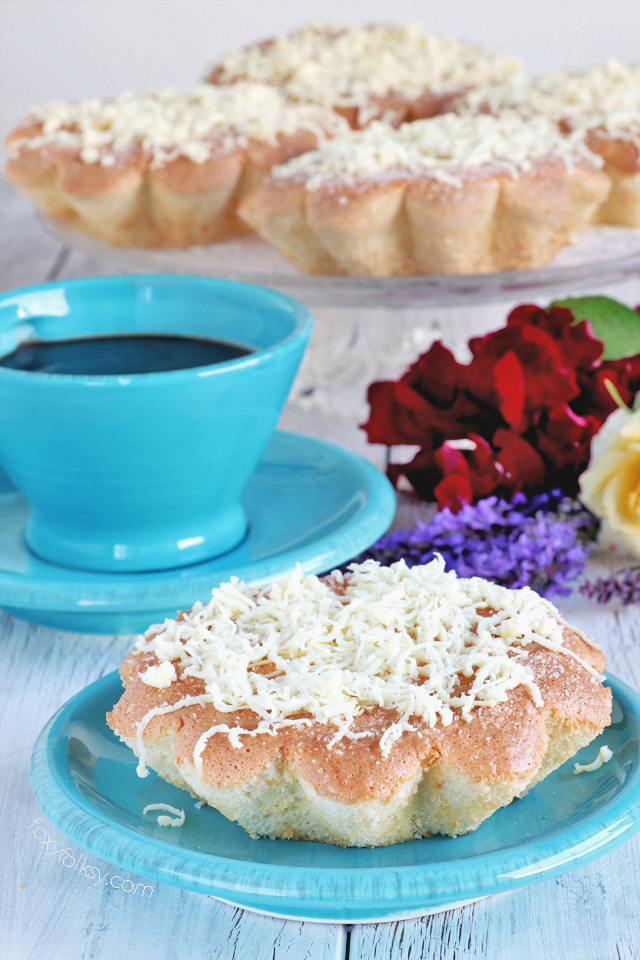 It is also quite surprising how well they keep. I made these 10 days ago and I kept some in a plastic container covered with only a cling wrap and left it on our kitchen counter.
I am actually eating one of them now while I am writing this article and it is still good! Really good! The texture and taste are exactly just like how it was on Day 1. Wow! I have two more left and will (try to) check them in some days to see how they are holding up. (That is, if I can stop myself from eating them sooner.)
Printable Recipe
Mamon Recipe
Mamon is a Filipino mini chiffon cake that is a popular afternoon snack. Get this simple and easy recipe for that light, airy and fluffiest Mamon ever!
Ingredients
4

large

eggs

- yolks and whites separated

½

teaspoon

cream of tartar

½

cup

granulated sugar

¼

cup

vegetable oil

⅓

cup

fresh milk

½

teaspoon

vanilla extract

(optional)

1 ⅛

cup

cake flour

1 ½

teaspoon

baking powder

½

teaspoon

salt

1

cup

powdered sugar

2-3

tablespoons

butter

- melted

granulated sugar

grated cheese

(optional)
Instructions
Line the bottom of Mamon tin molds with a parchment paper, so it is easier to remove once baked. No need to grease. Preheat oven to 170°C/350°F.

In a mixing bowl, beat egg whites using a hand or stand mixer at low speed until foamy (about a minute). Add the cream of tartar and continue beating at medium speed until soft peaks form. Gradually add granulated sugar (a spoonful at a time) and beat until stiff peaks form. Set aside.

In a larger mixing bowl, add the egg yolks, oil, milk and vanilla extract. Mix using a hand or stand mixer until frothy.

Place the cake flour, powdered sugar, baking powder and salt in a strainer or sifter. Sift the dry ingredients into the egg yolk mixture in 3 to 4 parts interval mixing it with a spatula or spoon after every addition. After all the dry ingredients are added to the egg yolk mixture, beat together at medium speed until the texture becomes lighter and the color lighter (approx 3-4 minutes).

Now gently fold in the meringue (egg whites) into the egg yolk and flour mixture in 2-3 parts until well combined.

Fill up about ¾ of the prepared Mamon tins with the cake batter. Gently tap each tin to move air bubbles and to level off the batter. Arrange them on a large baking tray.

Bake them for 25-30 minutes or until tops turn golden brown and inserted toothpick come out clean.

Immediately invert the tins onto a wire rack lined with parchment paper. Tap the tins to release the cakes. Turn them topside up.

Brush the tops with melted butter while warm. Sprinkle with granulated sugar and grated cheese.
Nutrition
Calories:
297
kcal
Carbohydrates:
41
g
Protein:
5
g
Fat:
12
g
Saturated Fat:
8
g
Cholesterol:
101
mg
Sodium:
211
mg
Potassium:
172
mg
Fiber:
0
g
Sugar:
27
g
Vitamin A:
240
IU
Calcium:
61
mg
Iron:
0.6
mg
I got my Mamon molds from the Philippines but I found similar molds or alternatives on Amazon. Just click on the images below. But you may also use a regular muffin tin forms and you can also use muffin or cupcake liners so that the after baking is easier to handle.