Learn how to make your own bubble tea so you can enjoy it anytime without having to leave the comforts of your home and save money at the same time.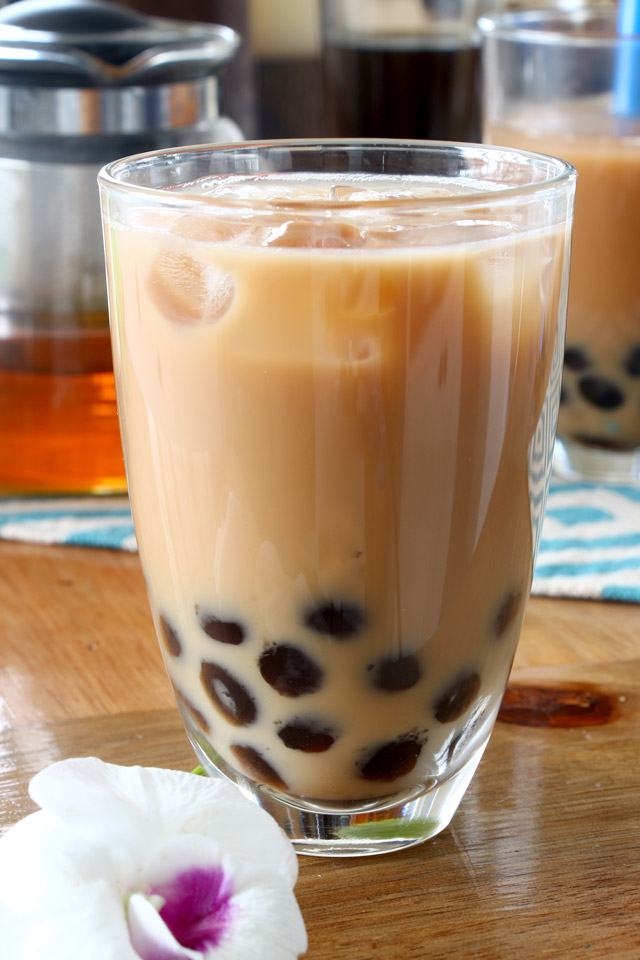 Most of the highlights of our Taipei trip last August took place most likely with a cup of a refreshing Bubble tea in our hands. Well, it is not that hard to imagine since shops selling these delightful drinks are everywhere (lucky for us?).
There is nothing quite revitalizing than having a sip of a cool, fresh-tasting and mildly sweet milk tea when you just walked around under the sun at 33° Celsius for hours on end to enjoy the beautiful scenes and historical places of the city. Or to cool down your palate after sampling the many mouthwatering and some (very) spicy street food that Taipei has to offer.
Just thinking about it makes me want to go back again so I could have another taste of all those delicious treats in the many night markets we've been to.
But good thing we brought home some local teas and now that I can make my own black tapioca pearls, Armin and I can indulge ourselves with drinking Bubble Tea when we like.
Yes, I made these black boba or tapioca pearls myself! They are not that difficult to make at all and needs only 3 ingredients, water being one of them.
If you are interested in making homemade tapioca pearls, wait for my next post  read this post : How to make Black Tapioca Pearls.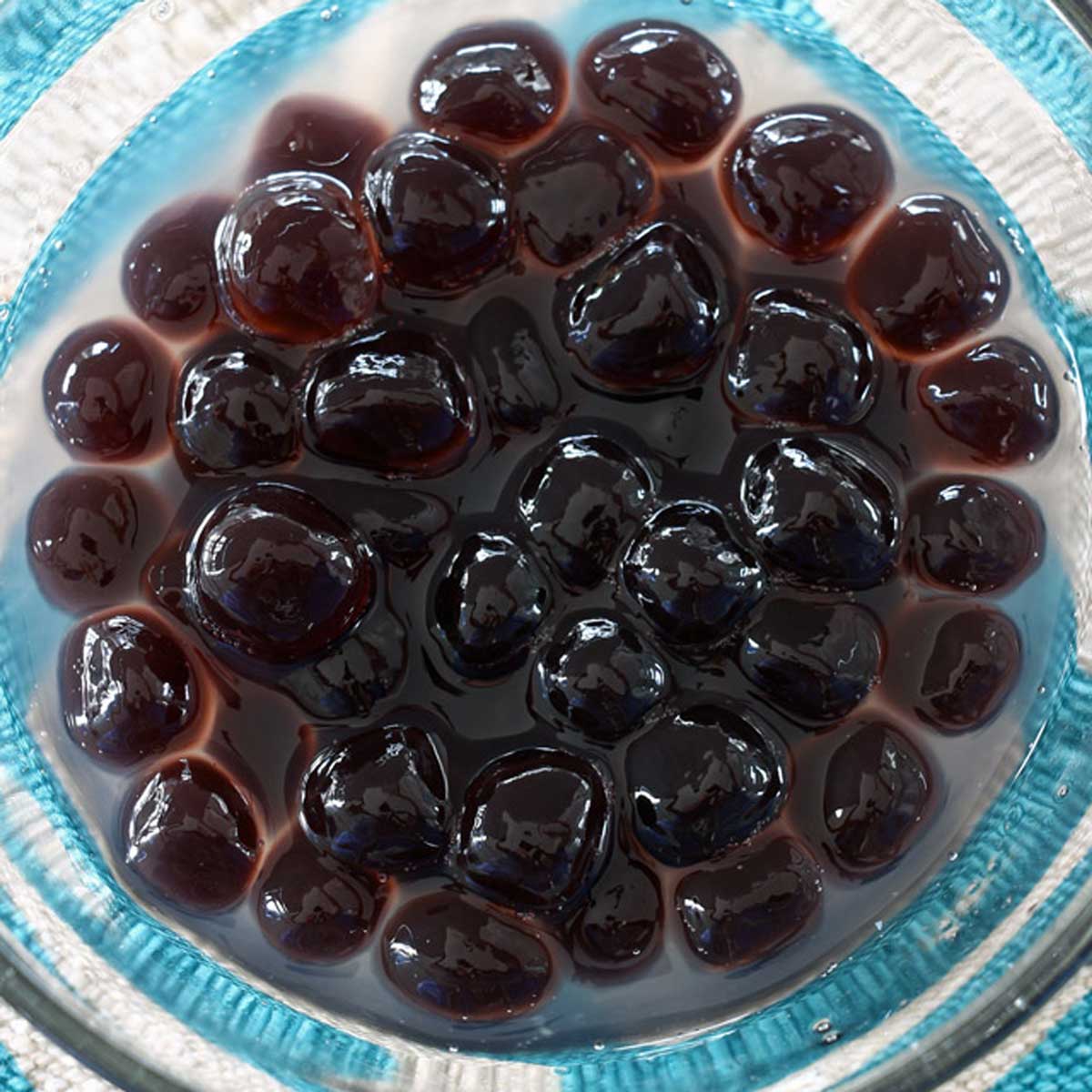 What is Bubble Tea?
Bubble tea or also known as pearl milk tea, tapioca milk tea or boba tea is simply a tea-based drink with milk (or milk alternative), sugar or syrup and of course the tapioca pearls.
It is believed to have originated from either Tainan and Taichung, Taiwan, both having different versions of how Bubble Tea came to be but the latter being the most accepted one.
Their story is that the founder, Liu Han-Chieh, of the popular Taiwan tea shop, Chun Shui Tang Teahouse, thought of serving cold Chinese tea after his visit to Japan in 1980 where he observed the same with cold coffee. This simple yet ingenious modification brought his business to new heights and new chains were established.
Years later (1988) another innovation to the drink was added when his product development manager, Ms. Lin Hsiu Hui, was in a staff meeting and out of nowhere, poured the tapioca balls from her fen yuan (a Taiwanese dessert) to her iced tea. Everyone in the meeting loved it and instantly made it part of their menu that eventually outsold all their other products.
Today, the popularity of Bubble Tea is not limited to Taiwan but is fast spreading all over the world.
Bubble Tea comes in many flavors. Different kinds of tea can be used but I find that using Oolong Tea is the closest to the ones we had in Taipei. You can use any black tea, like Earl Grey, or green tea, like Jasmine Tea, as well.
In Taipei, we are always asked what level of sweetness we would like to have. That is also a good thing with making your own Bubble tea, you have control how much sugar syrup goes to it.
You can also add other stuff in your Bubble tea aside from Boba pearls. Think Nata de Coco, Grass Jelly or Lychee.. I had a Taro topping one time, and it was so good!
Printable Recipe
How to make Bubble Tea
Learn how to make your own bubble tea so you can enjoy it anytime without having to leave the comforts of your home and save money at the same time.
Ingredients
½

cup

brown sugar

½

cup

water

2

cups

water

2

bags

tea

- Oolong or other black tea

milk or powdered creamer
Instructions
Prepare the sugar syrup by boiling a half cup of water in a saucepan over medium heat. Add the brown sugar and stir until completely dissolved. Remove from heat and let it cool down.

Bring 2 cups of water in a boil. Transfer water in a teapot or large cup. Add tea bags and steep as directed in the packet instruction. Steep it longer for a stronger flavor. Chill the tea before using.

Pour the prepared tea into 2 tall glasses and add the tapioca pearls. Add milk and syrup as preferred. Add crushed or cubed ice if desired.
Notes
You can skip the milk and add fruit juice or nectar instead if you prefer a fruity-flavored tea instead. 
Nutrition
Calories:
481
kcal
Carbohydrates:
121
g
Protein:
0
g
Fat:
0
g
Saturated Fat:
0
g
Cholesterol:
0
mg
Sodium:
31
mg
Potassium:
73
mg
Fiber:
0
g
Sugar:
55
g
Calcium:
68
mg
Iron:
1.6
mg