A delicious variation from the typical chicken barbeque, Chicken Inasal comes with a distinctive basting sauce that makes it so so succulent and satisfying you will never go back to your old way of grilling chicken.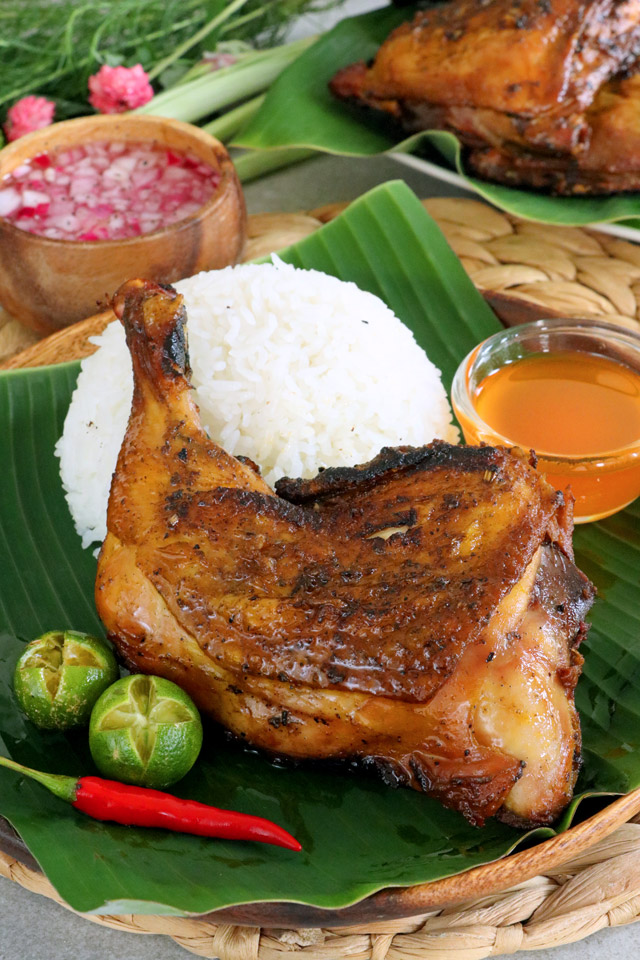 What is Inasal?
Inasal is a dish that originated for the city of Bacolod which is on the Northwest coast of Negros Island. It's an Ilonggo term that literally translates to "char-grilled" or "roasted" meat. This dish is so popular and well-loved in this province that they have a market strip in Bacolod City named "Manokan Country" (Chicken Country) where all menus have Inasal on it as their star dish!
It is basically grilled chicken but this version is marinated in vinegar, kalamansi juice (Philippine lime), and other spices like lemongrass and ginger. It also has it's trademark orange color because of the special basting sauce made from annatto/achuete oil.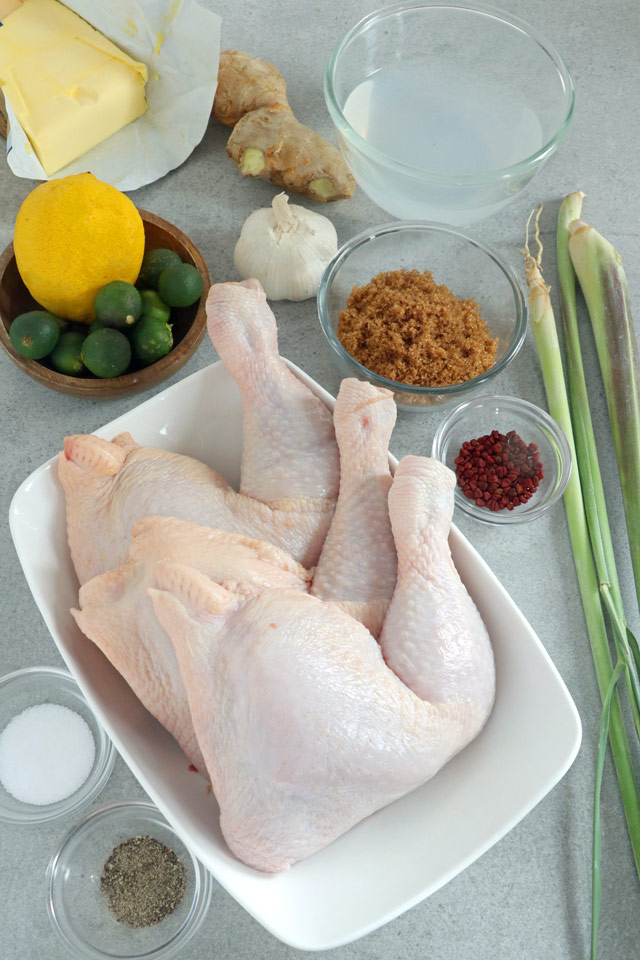 Chicken Inasal Annatto Oil
If you are an Inasal aficionado, you know that eating this will not be fully satisfying unless you add authentic chicken oil to the hot steaming rice. Yum!
I know the health freak in you cannot help but worry about this, but it has been proven that chicken fat has Linoleic acid and Omega 6 which are essential dietary fatty acids. So it is okay to indulge once in a while and of course, in moderation.
There are bottled, ready-made ones for sale in supermarkets, but you will find the recipe to make one at home below. It's surprisingly easy to make.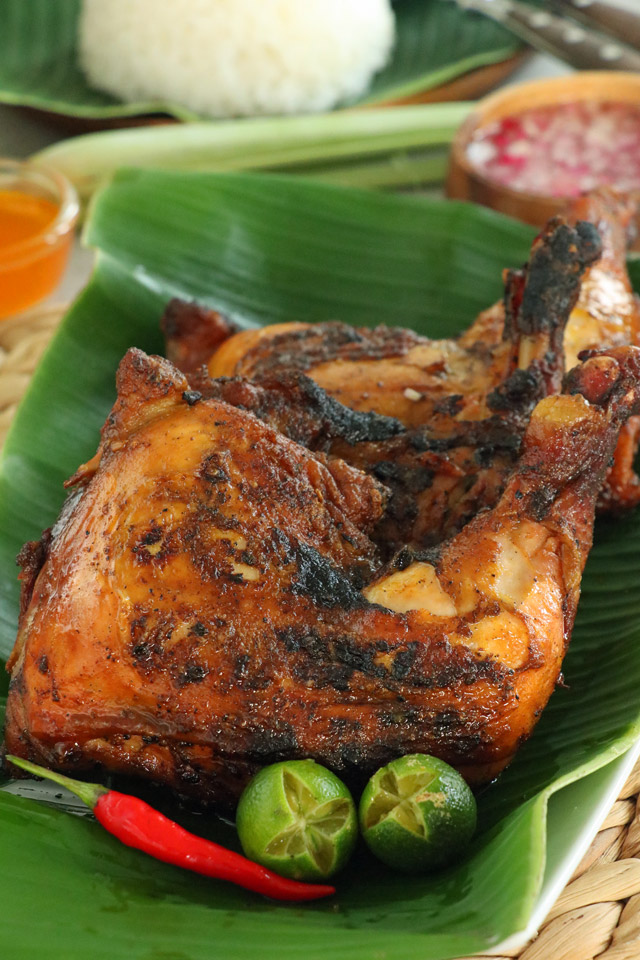 Foxy Tips in Grilling Chicken Meat
Grilling time- making sure that you have the right grilling time is pertinent in getting that juicy and well-cooked meat. Over-cook it and you will have dry and rubbery meat and if undercooked it becomes unsavory and unsafe to eat. Three things to always consider are the size of the chicken meat, the temperature of the grill, and the bone content.
Remember that the bigger the piece and the more bone it has, the slower it cooks. For Example, drumsticks and thighs need more time in the grill compared to the breasts part.
The recommended grilling temperature for chicken is on the medium range. Using too high of a temperature will result in burned skin with raw meat inside.
Use a meat thermometer- though there are a lot of techniques to check for doneness, the best and most guaranteed way to make sure that you get it right is to use a cooking thermometer. Insert it on the thickest part of the meat but not touching the bone. The internal temperature should be at 165ºF for you to get that sought after juicy and well-balanced chicken meat.
Cover it up! - one of the most common mistakes when grilling is keeping it out in the open. It is recommended that once the meat pieces are in place, to pull the grill lid down while it's cooking. This will create an oven-like environment and regulate the heat. It also affords more air control so it'll lessen the possibility of flare-ups.
Resting time- after grilling your chicken, it is always important to let it rest for at least 3-5 minutes. This will give the meat time to redistribute the juices that were pulled in the center while it's cooking to the surface. So be patient and don't dig in too soon!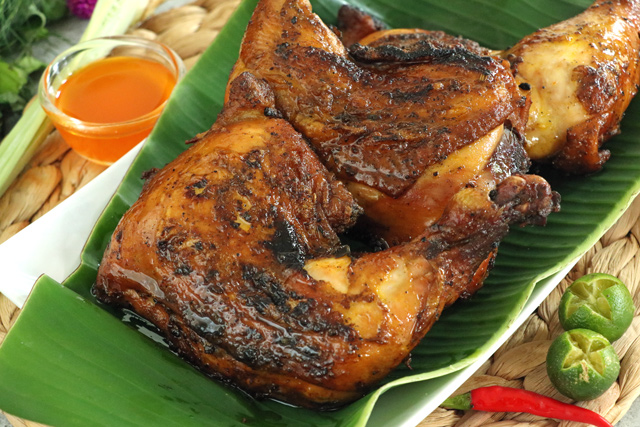 Hey, chicken lover! Here are more recipes that you will love.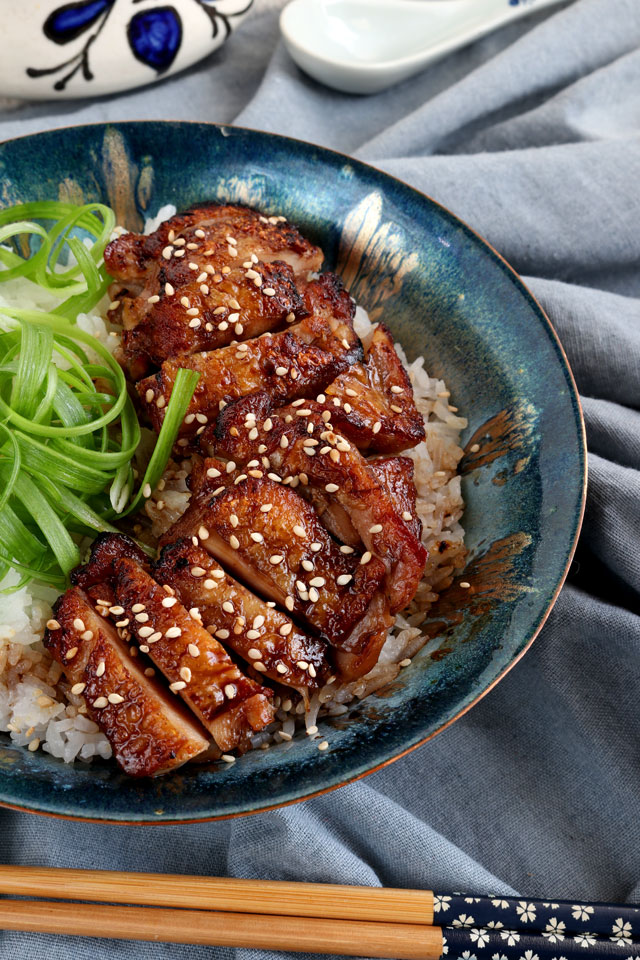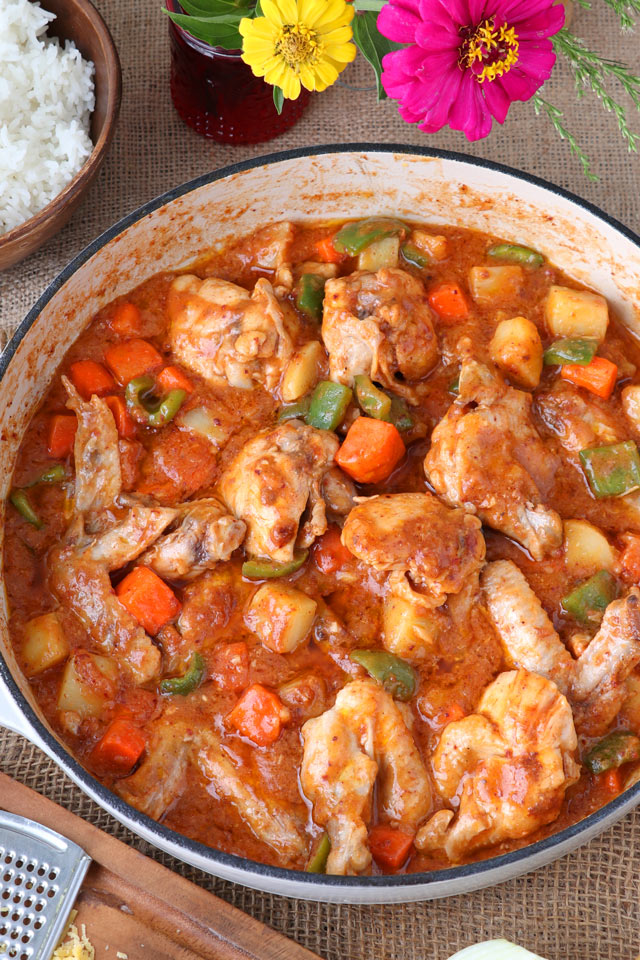 Printable Recipe
Chicken Inasal
Chicken Inasal comes with a distinctive basting sauce that makes it so so succulent and satisfying you will never go back to your old way of grilling chicken.
Ingredients
MARINADE
2

pound

chicken

- cut into serving size

1

cup

vinegar

(coconut, cane or cider)

1 ½

pieces

lemon

(or 15 kalamansi) juiced (approx. half cup)

1

thumb

fresh ginger

- peeled

3

cloves

garlic

2

stalks

lemon grass

2

tablespoons

salt

½

tablespoon

ground black pepper

¼

cup

brown sugar
CHICKEN ANNATTO OIL (SEE NOTES)
500

grams

chicken skin with fat

1 ½

cups

water

1

cup

oil

4

tablespoons

Annatto Seeds
BASTING SAUCE
3

tablespoons

chicken Annato/Achuete oil

5

tablespoons

margarine

or butter - melted

¼

teaspoon

salt

1

teaspoon

lemon juice

or kalamansi juice
Instructions
CHICKEN INASAL
Dissolve sugar and salt in vinegar. Combine vinegar and all other ingredients for the marinade in a blender and pulse for 2-3 minutes until all are cut into tiny pieces.

Place chicken pieces in a ziplock or any food-grade plastic. Pour in the marinade into the plastic with the chicken and seal. Refrigerate for at least an hour but overnight will be better.

Take out from the fridge when ready to cook.

Prepare the basting sauce by simply combining all the ingredients in a bowl.

Grill the chicken pieces until cooked through while basting both sides with the annatto oil from time to time.

Transfer grilled chicken on a serving dish and let rest for 3-5 minutes. Serve with rice and chicken Annato oil sauce.
CHICKEN ANNATTO OIL
Boil chicken skin in water for 15 minutes until almost dry and oil is rendered.

Pour in oil and cook for 10 minutes until crispy.

Remove chicken skin and add the Annatto seeds. Cook for 1-2 minutes.

Remove from heat and run the oil through a strainer to remove leftover bits and pieces. Transfer the chicken annato oil in a jar.
Notes
The ingredients for Chicken Annato Oil in this recipe will give you about 1 ½  to 2 cups of oil. More than enough for 2 pounds of chicken. You can store the leftover for future use or for other dishes.
Nutrition
Calories:
773
kcal
Carbohydrates:
71
g
Protein:
43
g
Fat:
34
g
Saturated Fat:
10
g
Cholesterol:
170
mg
Sodium:
1343
mg
Potassium:
593
mg
Fiber:
1
g
Sugar:
67
g
Vitamin A:
318
IU
Vitamin C:
4
mg
Calcium:
98
mg
Iron:
3
mg
This recipe was originally published in July 2015. Updated in July 2020 to include new photos, more tips, and a recipe video.