Sylvanas or Silvanas is a cookie sandwich made of cashew-meringue wafers filled and covered with buttercream and dusted with cake or biscuit crumbs.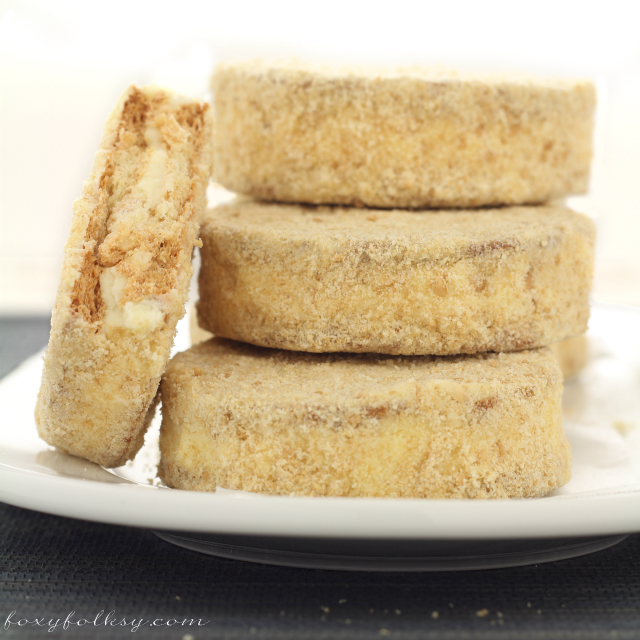 Oh!.. and it has to be frozen or chilled before eating! Definitely sinful but totally good! I have to say that Sylvanas is easily on my top 5 best desserts of all time. Every cool, crunchy bite is simply delightful.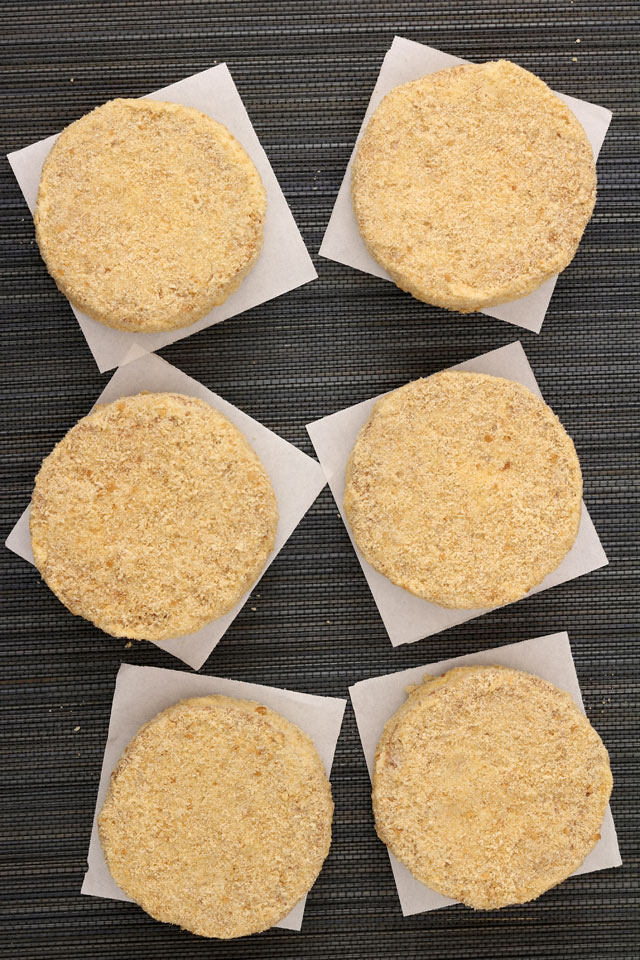 I remember, back when I was still working at Clark in Pampanga, someone would come to our office to sell Sylvanas. One time, I remembered ordering 2 boxes of 12 as 'pasalubong' (something, usually food, you bring home to your friends and loved ones...it a Filipino thing!!!)  for my family.
It was delivered at lunch time so my colleagues and I put our boxes of Sylvanas in the fridge. It was Friday and we had a really busy day so I was happy when I finally got home and looking forward to the weekend.  Just then I realized I left my Sylvanas in the fridge at work!!! ( I am forgetful like that!)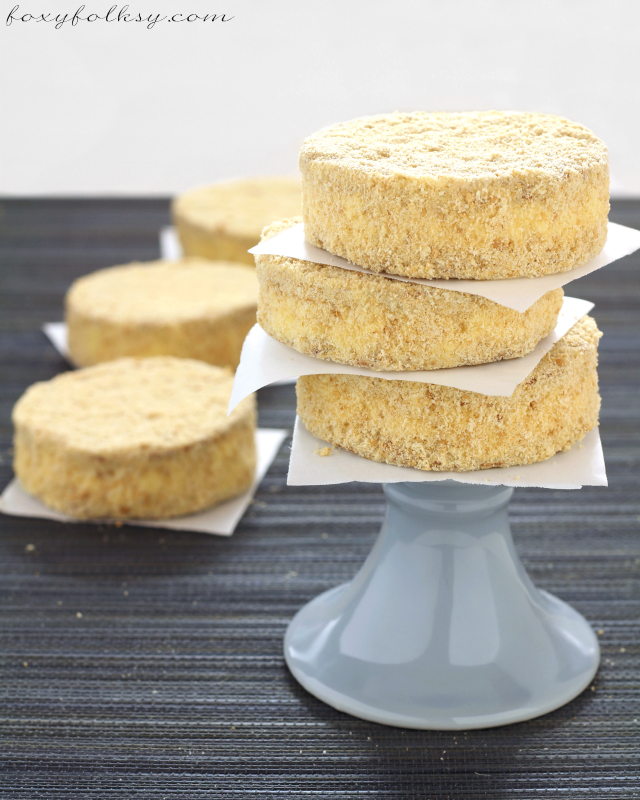 I spent the weekends pining for my Sylvanas so when Monday came, it was the first thing I checked when I got to work. But to my shock and dismay, one box was almost empty!!! Ggggrrrrr!!!! I wanted to shout and I was ready to go to war...the problem is I do not know who took them...(sigh..) in the end I was just thankful that there was another box left...and I guess I could somewhat understand why this person, whoever  it was who ate my Sylvanas, did what he/she did...they are just so tempting.      
Making Sylvanas reminded me so much of making French Macarons but instead of using almond flour, Sylvanas uses ground cashew nuts...AND....the process is not so complicated or terrifying.  This Sylvanas Recipe is actually requiring only 6 basic ingredients.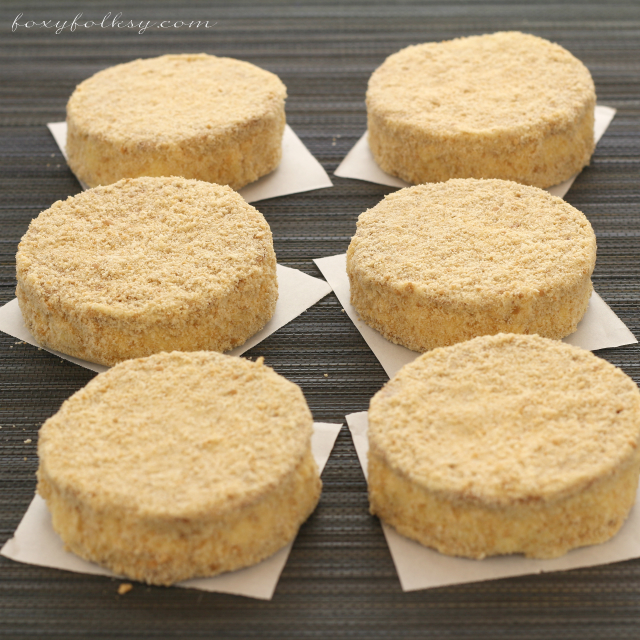 You may use this printable pattern for making your Sylvanas: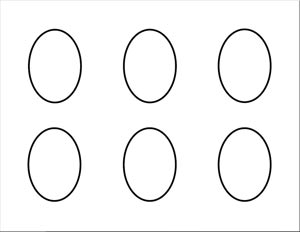 Printable Recipe
Sylvanas Recipe
Sylvanas/Silvanas is a cookie sandwich made of cashew-meringue filled with buttercream and dusted with biscuit crumbs.This recipe needs only 6 ingredients.
Ingredients
6

egg whites

½

teaspoon

cream of tartar

¾

cup

granulated sugar

1 ½

cup

ground, unsalted cashew

1

cup (2 sticks)

butter

- softened to room temperature

¾

cup

powdered sugar

- sifted

2

tablespoons

milk

(optional)

1

cup

sweet biscuit (like Marie or similar)

or cake crumbs - finely grounded
Instructions
Using a hand or stand mixer, beat egg whites for a minute using medium speed. Sprinkle the cream of tartar and go on beating until soft peaks form. Gradually add the granulated sugar and start beating at medium-high speed until it forms stiff peaks.

Fold in the ground cashew in 2-3 parts until it is well distributed.

Transfer meringue into a piping bag. Pipe meringue onto a cookie sheet lined with parchment or wax paper making circle or oval shapes. Draw a pattern beforehand to make it easier to pipe and cookies even.

Bake meringue on the middle rack of a preheated oven at 150°C /300°F for 25-30 mins or until lightly browned.

Meanwhile, prepare the buttercream by beating the butter and the powdered sugar together for a minute at high speed.

Remove from oven and let them cool completely before detaching from the parchment or wax paper. You could easily remove them if they are cooked through.

To assemble, spread some buttercream on a meringue cookie and sandwich it with another cookie, both with the flat sides facing outside. Squeeze them lightly together then remove the excess buttercream from the sides using the dull side of a bread knife, add more buttercream if it is too less, the sides should be totally filled. Spread also the flat side with a thin layer of buttercream. Roll the meringue cookie sandwich in biscuit crumbs covering everything.

Place the Sylvanas in the fridge for at least some minutes before serving.
Nutrition
Calories:
219
kcal
Carbohydrates:
22
g
Protein:
3
g
Fat:
13
g
Saturated Fat:
6
g
Cholesterol:
23
mg
Sodium:
143
mg
Potassium:
124
mg
Fiber:
0
g
Sugar:
14
g
Vitamin A:
270
IU
Vitamin C:
0.1
mg
Calcium:
11
mg
Iron:
1
mg