Pastillas de Leche is a sweet, milky, and creamy treat made mainly from milk and sugar. This well-loved Filipino candy follows a simple and straight-forward recipe that you can turn into a family project with your kids!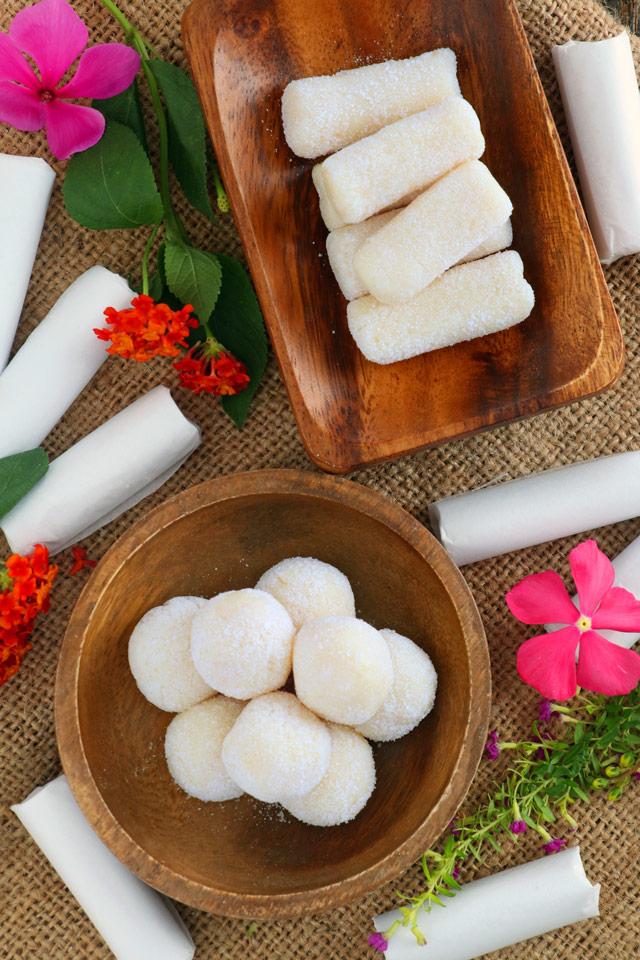 What is Pastillas de Leche?
Pastillas is a Spanish word that means pills or tablets, while Leche means milk. These yummy candies literally translate as milk pills or milk tablets.
They are also called Pastiyema or simply Pastillas. These creamy candies originated in the farmlands of Bulacan. The carabao-rearing farmers made them at home using their local supplies. It is traditionally mixed with refined sugar and citrus extract, usually from calamansi (Philippine lime).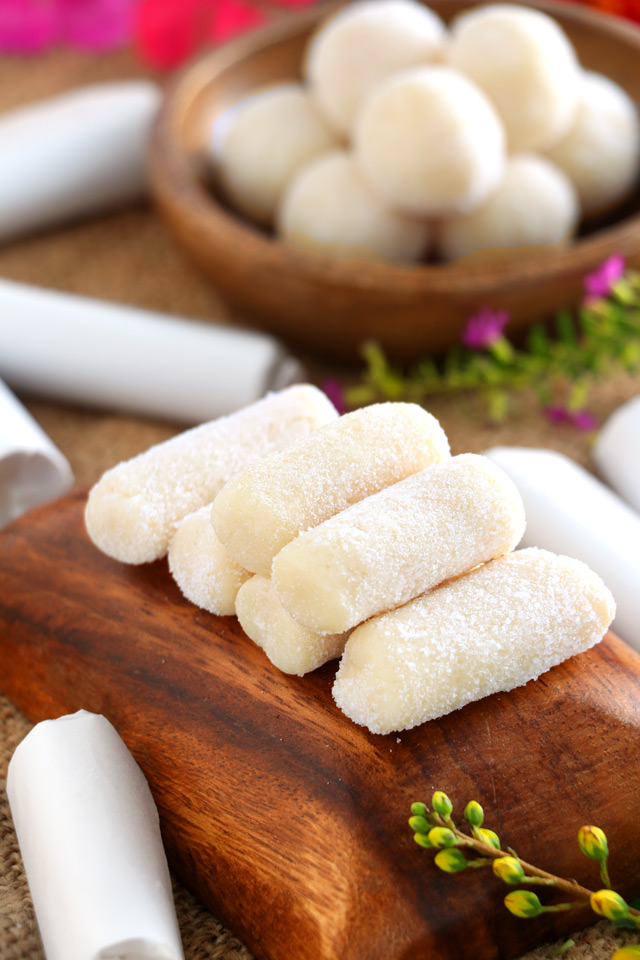 Variations of Pastillas
From its humble beginning at farmer's homes in Bulacan, Pastillas has expanded to different regions of the Philippines. This means different regions have their own variety. From using just milk and sugar, nowadays, you will encounter several variations in texture, flavor, and presentation.
Texture: I made the classic version of this milk candy which is very soft and gives a creamy mouthfeel. However, there are some that prefer their pastillas a bit harder or even toasted. Hard pastillas commonly include condensed milk on top of fresh and powdered milk. On the other hand, toasted pastillas are lightly cooked in an oven until the sugar caramelizes.
Flavor: Locals added their own native flair by using flavors like Ube (Purple Yam), Langka (Jackfruit), Pandan, Durian, and Mango. Some also add fun flavors like cheese, chocolate, and peanuts.
Presentation: Aside from rolling the mixture into cylinders or round shapes, you will also see these cut into bars or squares. They are usually covered in colorful papel de hapon (Japanese paper) or cellophane.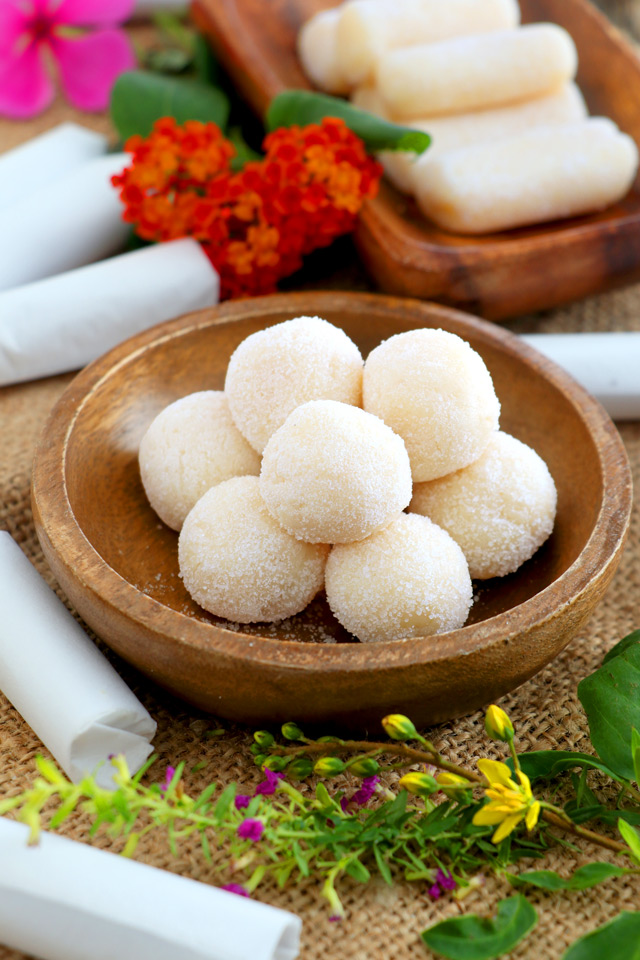 Ingredients Used and Alternatives
You only need 4 simple ingredients to make this amazing delicacy!
Fresh Milk- I recommend using carabao's milk in making this. It will give you a healthier, richer, and more authentic taste. If you can't find one though, you can use fresh cow's milk instead. Because of the high-fat content of carabao's milk, it gives the candies a richer, softer texture that is also easier to roll because it is not as sticky.
Powdered Milk- this is used to make the milk and sugar mixture thicker even after reduction. You can use almost any type of powdered milk you can get your hands on.
Caster Sugar- it has a finer texture compared to granulated sugar but is not as fine as the powdered variety. If you don't have this, you can use regular white sugar.
Butter- it adds another level of creaminess to your Pastillas! Alternatively, you can use margarine.
Foxy Tips when Making Pastillas de Leche
You have to make sure that you regularly stir your fresh milk and sugar mixture. This will prevent lumps from forming. Use a wooden spoon or spatula so you can scrape the bottom of the pot to make sure it does not burn.
Gently simmer until you get to the right consistency. Using high heat will result in milk curdling and forming into unpleasant globs! This requires patience and a bit of elbow grease on your end.
Chill the Pastillas mixture to make it easier to shape them as they will be less sticky. No need if using carabao's milk.
You can make your Pastillas ahead of time! They can last for a week inside your cupboards. 2 weeks if they are refrigerated once properly packed.
Here are some more Filipino treats that I'm sure you will love: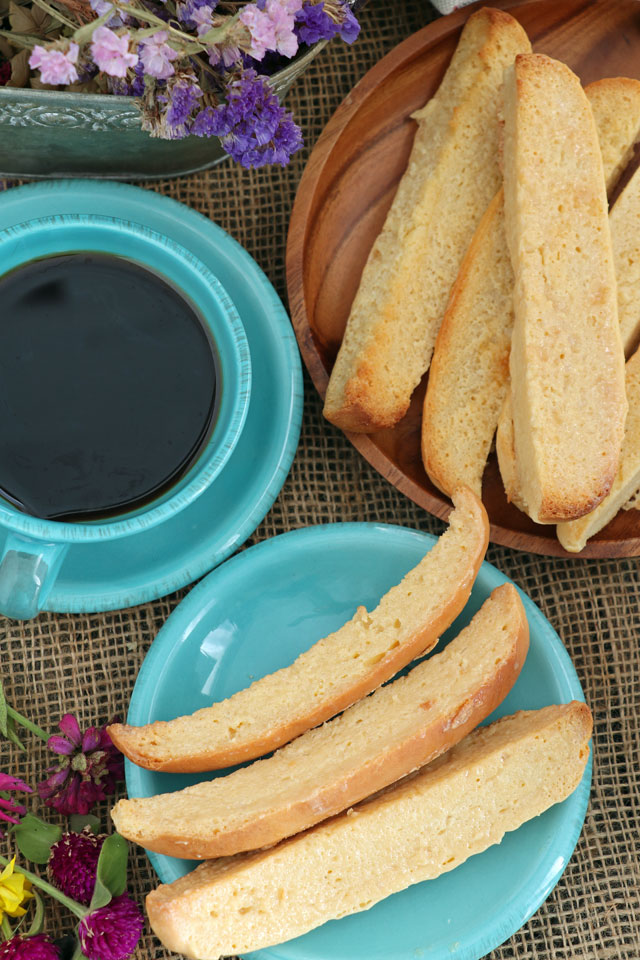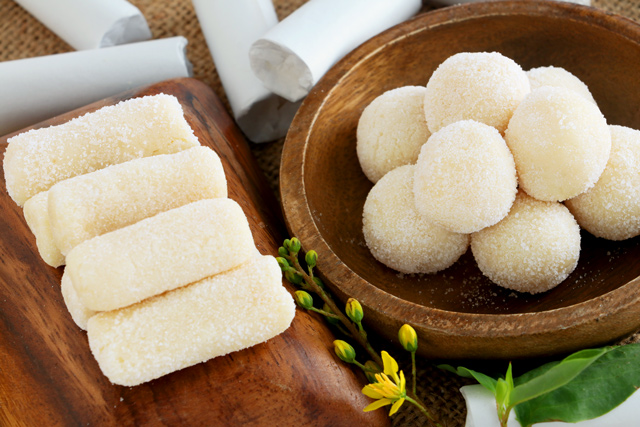 Printable Recipe
Pastillas de Leche
Pastillas de Leche is a sweet, milky, and mushy treat made with carabao's milk, sugar, and butter. This well-loved Filipino confectionary follows a simple and straight-forward recipe that you can turn into a family project with your kids!
Ingredients
4

cups

carabao's milk or fresh cow's milk

½-3/4

cup

powdered milk

-or more depending on how firm you want them to be

6

tablespoons

caster sugar

1

tablespoon

butter

Caster sugar for rolling
FOR WRAPPING
40

pieces

2x3-inch white paper

40

pieces

3x5-inch tissue or Japanese paper
Instructions
In a deep skillet, pour fresh milk. Bring to a simmer over medium-high heat. Let it simmer for 15 minutes while stirring regularly.

Add sugar and stir until completely dissolved. Stir the mixture gently and constantly with a wooden spoon scraping the bottom to prevent lumps from forming and burning.

Continue to cook until mixture is greatly reduced and forms a thick paste. Turn off the heat and add the butter and mix. (Remove skillet from stove)

Add the powdered milk to the mixture and mix until a sticky dough forms. Transfer milk dough to a plate or bowl and let it cool down completely.

Roll the milk dough into a cylinder and cut into four equal portions. Take a portion and roll it into a thinner log. Then cut the log into 10 equal pieces. Roll each piece to about 1 ½-inch long.

Roll each piece in caster sugar coating it completely.

Wrap a small white paper around a piece of pastillas placing it in the middle, with both ends open. Then wrap both in a tissue paper. Push the excess tissue paper at the ends inwards to close the holes.
Nutrition
Calories:
33
kcal
Carbohydrates:
4
g
Protein:
1
g
Fat:
2
g
Saturated Fat:
1
g
Cholesterol:
5
mg
Sodium:
19
mg
Potassium:
54
mg
Sugar:
4
g
Vitamin A:
64
IU
Vitamin C:
1
mg
Calcium:
43
mg
Iron:
1
mg