Just got back from my 5-week-long vacation in the Philippines, which was mostly spent with family, meeting some old friends and fixing the small townhouse we left there which we plan to rent out since nobody is using it. Of course I also had some pampering- had my nails done, hair cut and had a dental cleaning.  It was really a busy but well spent time. Living abroad made me appreciate the small things which I took for granted while I was living in the Philippines. We usually complain about prices going up, but the truth is, most things are still a lot cheaper compared to other countries specially the cost for food and services. Like when we went to the salon, my hubby, Armin, asked how much I paid for my haircut and I said Php70.00 or about €1,40 and he told this to his colleagues who were really amazed! Haircut in Germany would cost from €15-20, and that's the cheapest you can get!  Another thing I appreciate more is when we are dining out. I was actually surprised to see, that in just more than a year since I was last there, a lot of new restaurants had sprouted like mushrooms in our area in Pampanga, you can have your pick from local Kapampangan/Filipino to Korean, Japanese and western and some of them also offers buffet lunch and/or dinner. What I appreciate the most is that they are mostly budget friendly. The usual cost of a meal for one person dining out here in Germany will cover the bill for 3-5 persons already there. Nice, right! But what I really enjoyed the most was eating home-cooked meals prepared by none other than my Mama! I have 2 kilos extra weight to prove that ;-)!
Here are some sample in case you missed my previous posts (click on the photo for the recipe):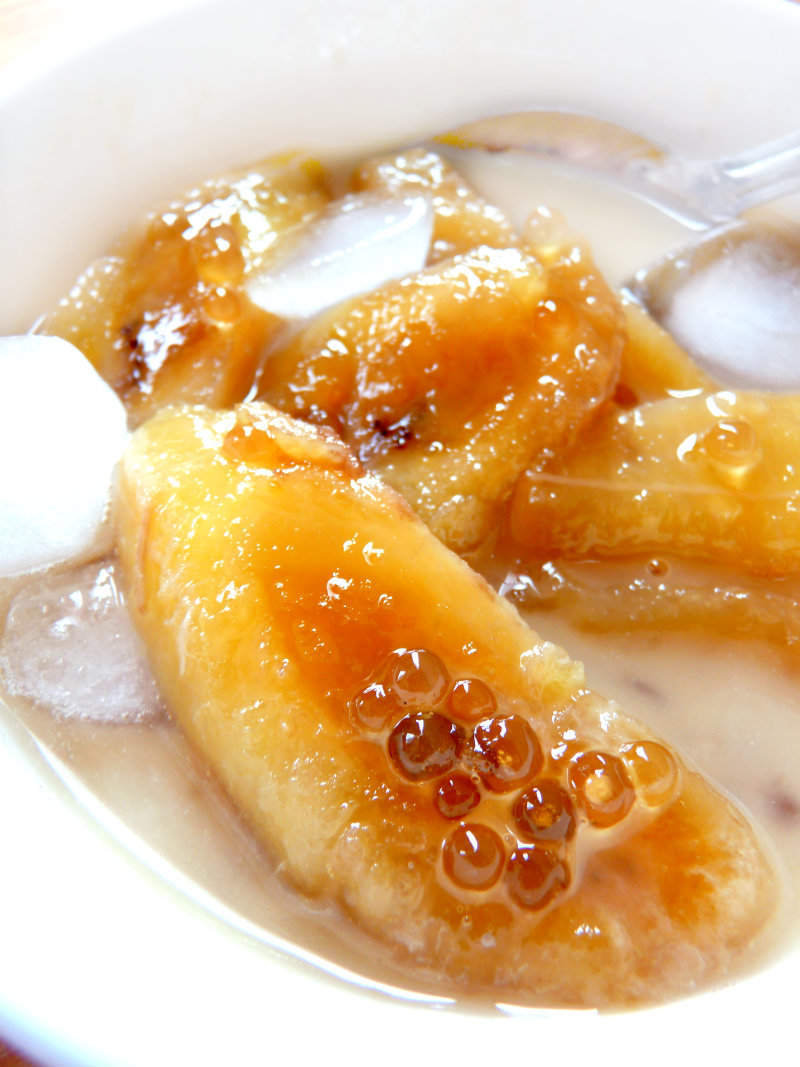 Here are also some random pics I took while enjoying my vacation:
 Makopa is our local version of apple. It is called java apple, wax apple or water apple in english and grows only on tropical areas. You usually won't see them sold in the market places or groceries, you just have to ask neighbors who grows them to give you some.
Here is a nice Papaya tree planted by Papa himself. While I was there, 2 of its fruits had ripened and they were so sweet and juicy! Green ones are also used for cooking. 

A new house pet? A 'paniki' or a bat that we found hanging outside the house on one of the beams in the garage. He kept on coming back on the same stop at daytime to sleep.

Mama showing the kids how it is to make bubble from bubble gums. They seemed so amazed don't they?

Here are some pics from a wedding we attended. Both Mama and Papa are godparents to the couple (yup, there is such thing in Filipino wedding traditions) and Andrei, my nephew is the coin bearer, another wedding tradition.
Papa and I spent almost a week doing some renovations and supervising some work done on the unit I left when I came to Germany. We are now planning to have the place rented so it can be put in good use. Here are some before and after photos:

Look what I found while cleaning one of the baskets: another house pet? I do not think so. But nothing to worry about, this kind of snake is not poisonous and rarely bites. I think it was more shocked than I was when we had the face-off! Poor little thing!
 That is it with my recent trip to my homeland. But a surprise was waiting for me when I got back home to Germany! Will tell more about it on my next post!