Try this simple recipe of baked mussels stuffed with garlic-bechamel sauce and oozing with melted cheese. A sumptuous appetizer that is very budget friendly.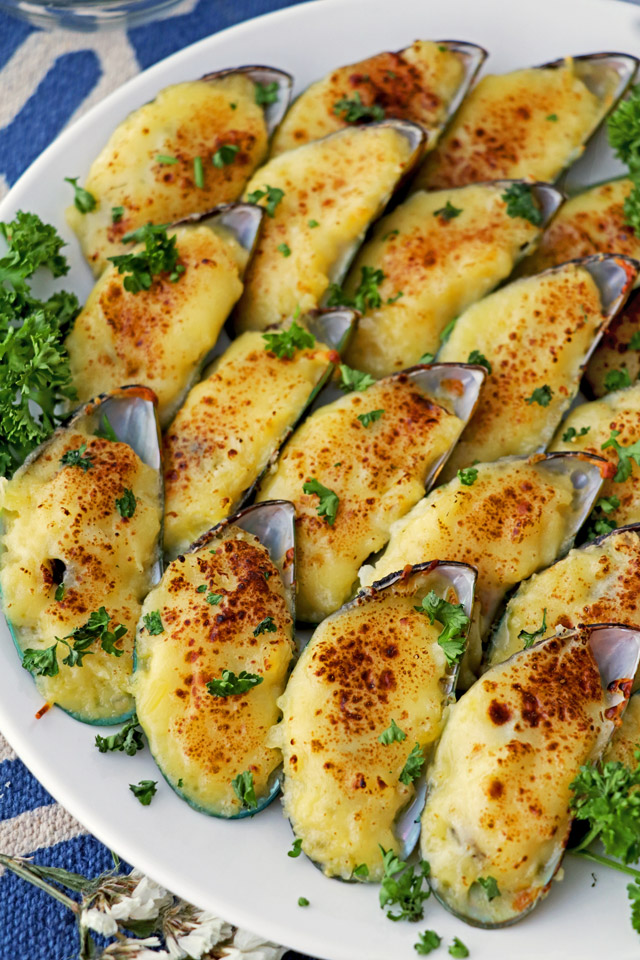 Baked mussels is one of my favorite appetizers to make. Simply because they are easy to prepare and will not burn a hole in your pockets but with quite a 'WOW' effect every time I serve them to guests.
This is not the first time I shared a recipe on baked mussels or baked tahong. Actually, this is very similar to my Cheesy Baked Mussels I wrote way back but the procedure is just a tad different and there is an added ingredient: milk.
The milk is used to make a thick, garlicky Bechamel Sauce that will be used to stuff the mussel shells with.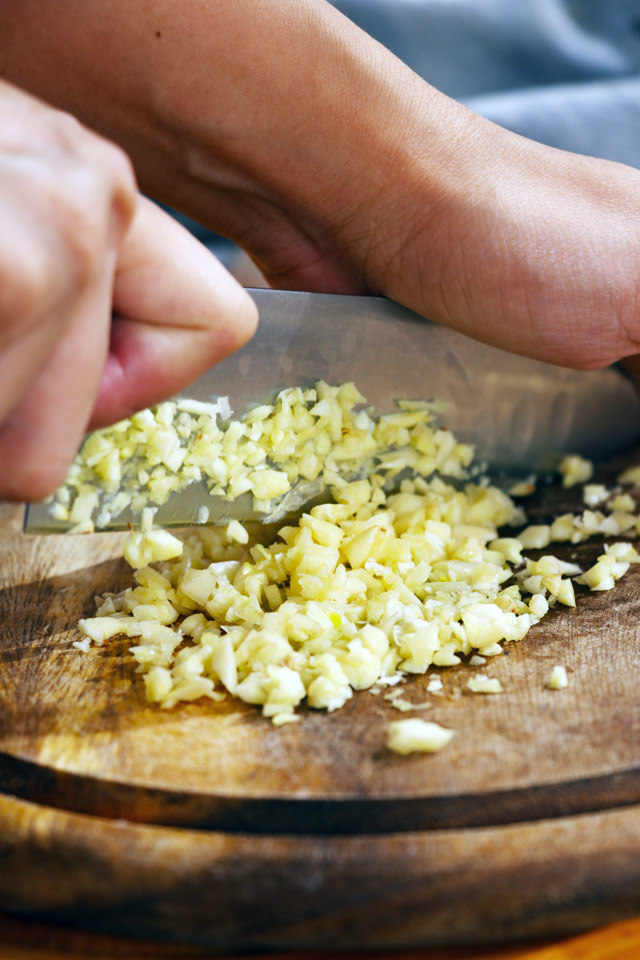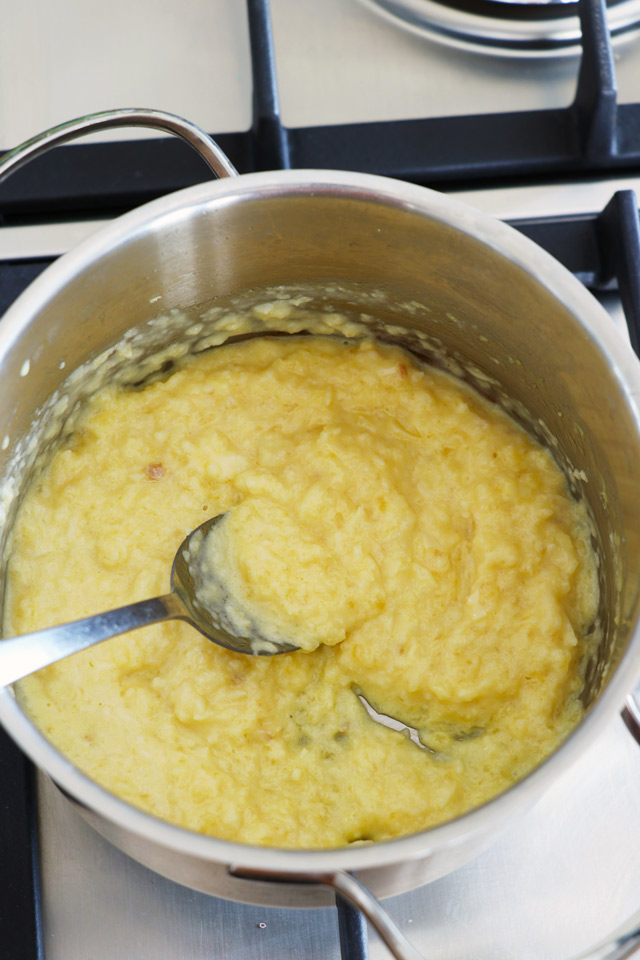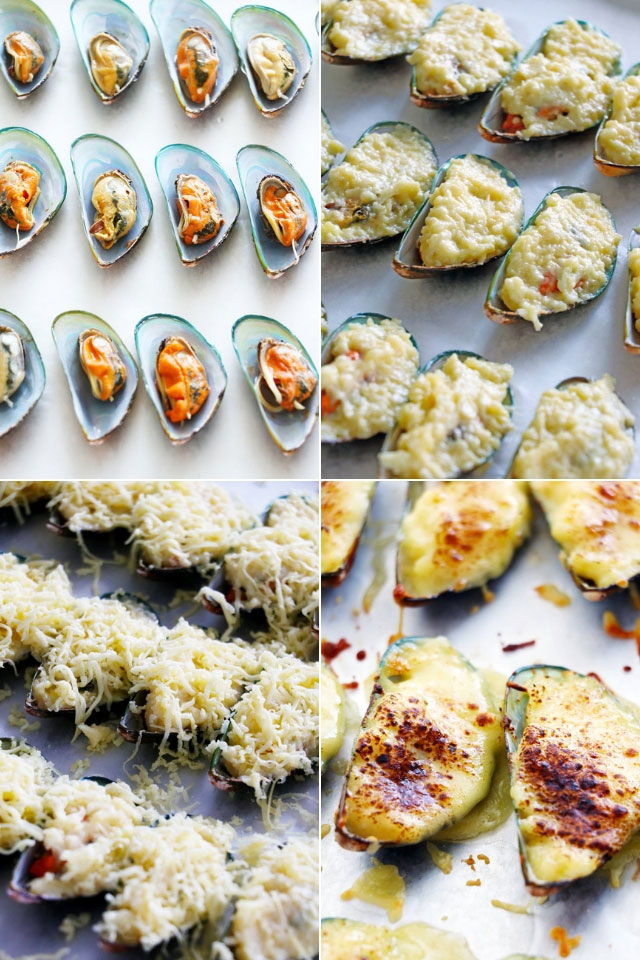 I tried it this way because, though there is no question that the original baked tahong recipe tastes delicious, however, once it gets cold it can become a bit hard and dry.
Stuffing it with bechamel sauce not only makes it creamier, but it also assures that each piece would be full and will prevent the meat from shrinking further during baking. It will also stay moist and supple even when left standing for some hours, although that is very unlikely since they are so tempting they are usually snatched away as soon as they are served.
Below are additional tips so you could be sure to enjoy this Stuffed Baked Mussels recipe.
How to choose fresh mussels?
Choose mussels with shells that are tightly closed.
If they are slightly open, tap them a bit with your finger to see if they close. If they do not, then it means they are dead and are to be discarded.
Pick the ones that have no chips or cracks on the shells.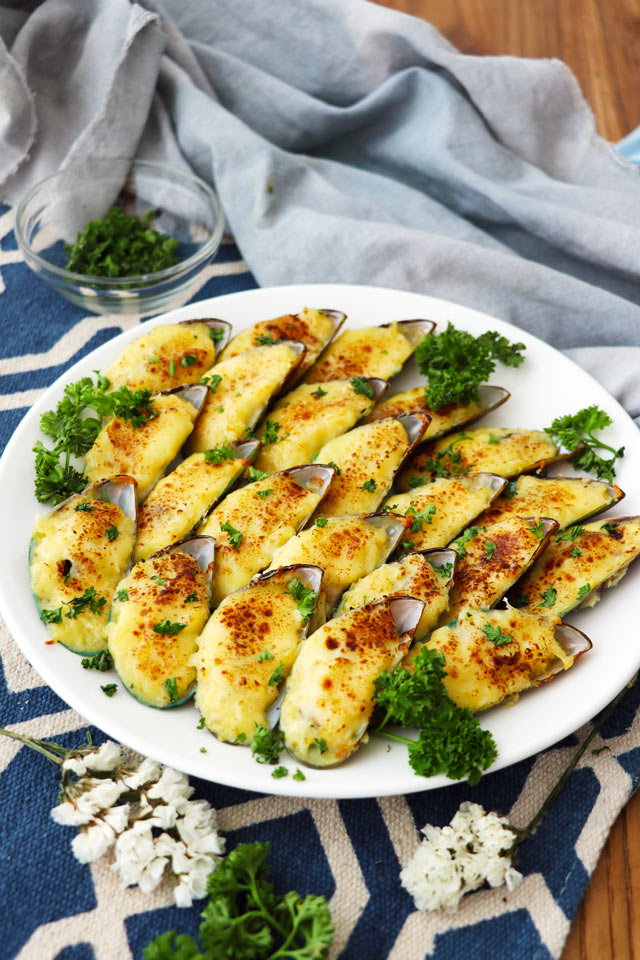 How to clean mussels?
Soak mussels in water for 15-20 minutes. This will let them disgorge any sand and grit by filtering the water in and out as they breathe.
Remove the beard or byssus thread if any by pulling them out. Use the blunt side of a knife to remove barnacles
Scrub the shells with a brush to remove dirt like seaweed, mud or sand.
Wash and drain the mussels thoroughly.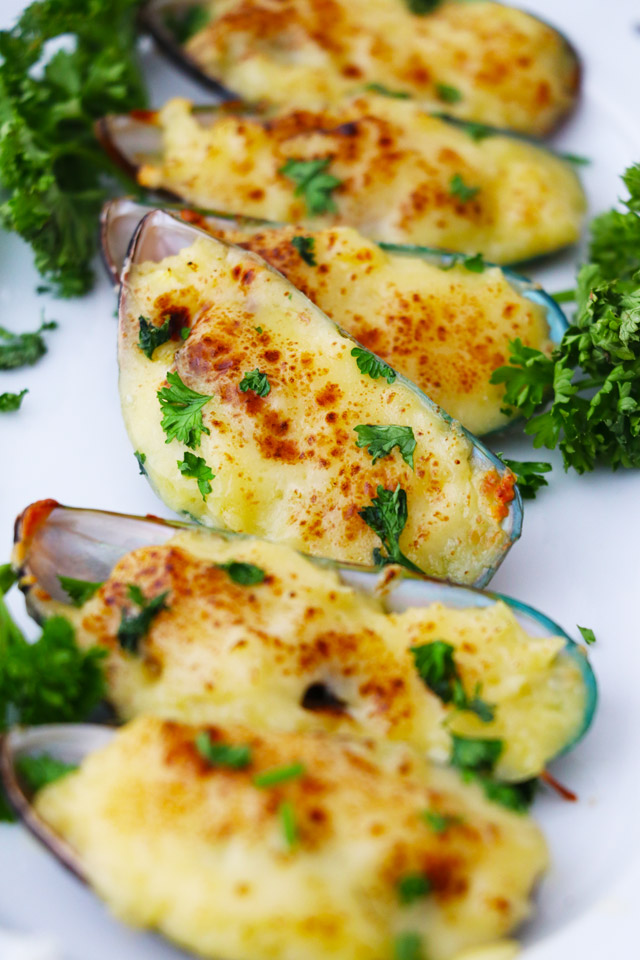 Printable Recipe
Stuffed Baked Mussels (Baked Tahong)
A simple recipe of baked mussels stuffed with garlic-bechamel sauce and oozing with melted cheese. A sumptuous appetizer that is very budget friendly.
Ingredients
2.5-3

pounds

Mussels

- 20-30 pieces

1

head

garlic

100

grams

butter or margarine

5

tablespoon

breadcrumbs

½

cup

milk

¼

teaspoon

salt

1

block

quick-melt cheese

- 165grams
Instructions
If using fresh mussels, remove the beard or byssus thread and wash them.

Place the mussels in a large pot. Add a little water (¼ cup) or no water at all. Cover the pot with lid and cook over medium-low heat just until the shells open up. Let it cool down a bit and remove the other half of the shells.

In a small saucepan over medium heat, melt butter then add minced garlic. Cook until tender. Add in the breadcrumbs and mix. Cook for about a minute.

Pour in the milk and stir continuously until the sauce starts to thicken. Season with salt. Cook until it becomes thick stirring constantly to prevent it from burning. Remove from heat and set aside.

Line your baking tray with parchment paper or aluminum foil and arrange the mussels a

rrange the mussel shells with meat on top.

Fill each mussel shell with the garlic-bechamel sauce using a teaspoon. Grate the quick-melt cheese directly on top of the filled mussels.

Bake at 355°F/180°C for 10-15 minutes or until cheese has melted and a bit browned.
Nutrition
Calories:
255
kcal
Carbohydrates:
12
g
Protein:
13
g
Fat:
16
g
Saturated Fat:
9
g
Cholesterol:
65
mg
Sodium:
563
mg
Potassium:
370
mg
Fiber:
0
g
Sugar:
1
g
Vitamin A:
605
IU
Vitamin C:
9.2
mg
Calcium:
76
mg
Iron:
4.3
mg