Get this super easy 2-in-1 Puff Pastry Sticks recipe that is perfect for snacks or appetizers.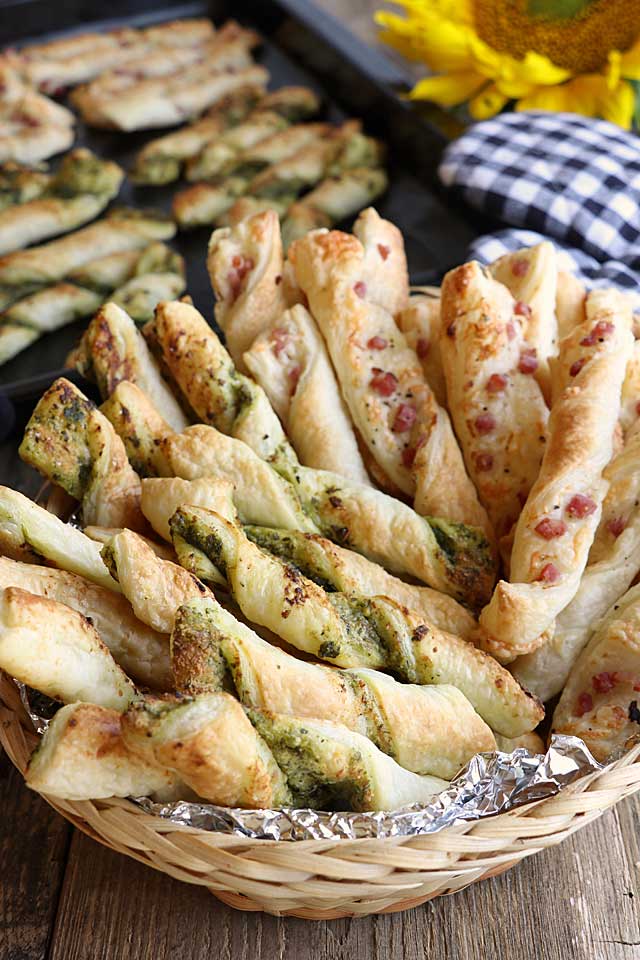 I got the idea for this recipe when I attended a dear friend, Tami's birthday party. She served the bacon and cheese sticks version of it as a finger food. Armin and I loved it so much and I thought it was a brilliant idea for the blog. Simple, easy and very tasty!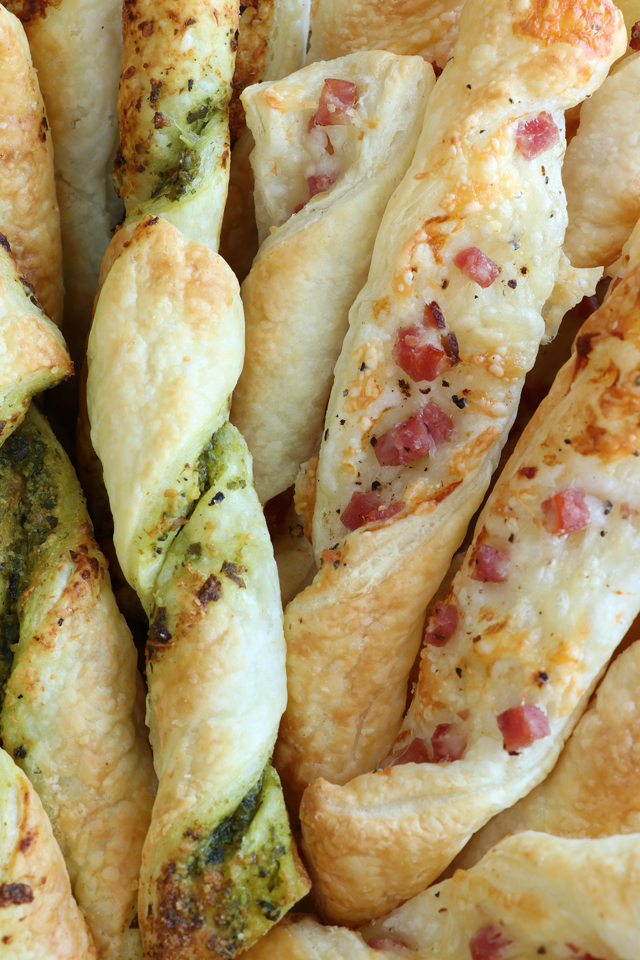 Since I made some jars of basil pesto from the newly harvested basils from our garden, I thought it would be a nice alternative or addition, so you can serve both meat lovers and vegetarian/vegan friends in just one prep.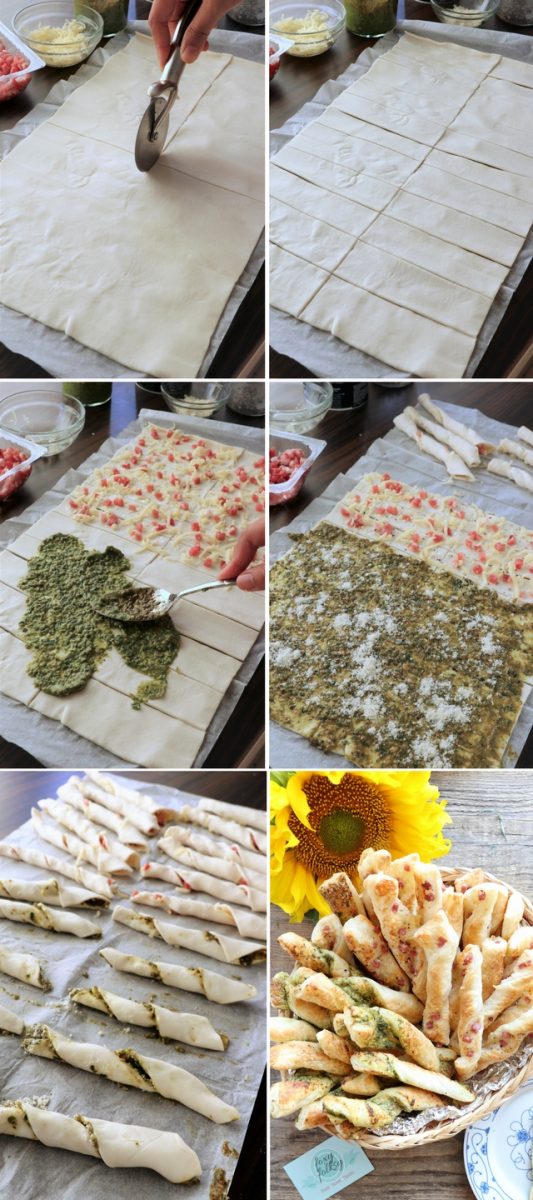 This batch, I made for my friend, Hazel's birthday. It is common here in Germany to invite friends and relatives for 'Kaffee und Kuchen' (coffee and cake) for special occasions. It is also a usual practice for guests to bring food, so I thought this would be the perfect opportunity to bring this recipe to a test. Ok, it was also because I do not have the time to make a cake and I already packed most of my baking stuff in preparation to move. I also thought that since most would bring cakes and sweets, I should bring something savory.  
You definitely don't need to break a sweat to make this delectable savory treat. I made them in the morning and it only took me some minutes to prepare these Puff Pastry Sticks. I used three sheets of puff pastry and I was able to make at least 20 sticks from each. It was a hit at Hazel's tea party as it stayed firm and crunchy even after some hours.    
Printable Recipe
Puff Pastry Sticks
No need to break a sweat to make this super easy 2-in-1 Puff Pastry Sticks recipe that is a perfect savory snack or appetizers.
Instructions
Preheat oven to 220°C. Line a baking sheet with parchment paper or a silicone baking mat.

Cut pastry sheet, first lengthwise then crosswise creating 20-24 smaller pieces.

Fill the other half with smoked bacon and cheese. Press the bacon and cheese firmly into the puff pastry dough.

Spread basil pesto sauce on the other half of the sheet and sprinkle with grated parmesan.

Add some freshly ground black pepper if desired.

Twist each cut 3-4 times. Transfer each twisted pastry to the prepared baking sheet. Bake on the middle rack for 15-20 minutes or until golden and crisp. Let the sticks cool down a bit and remove from the baking sheet. Transfer to bread basket or serving dish.
Nutrition
Calories:
91
kcal
Carbohydrates:
5
g
Protein:
1
g
Fat:
6
g
Saturated Fat:
2
g
Cholesterol:
4
mg
Sodium:
75
mg
Potassium:
13
mg
Fiber:
0
g
Sugar:
0
g
Vitamin A:
60
IU
Calcium:
27
mg
Iron:
0.3
mg