Try this smooth and creamy homemade Avocado Ice Cream. With just 3 ingredients, you can make this sweet and refreshing homemade dessert. It's the ultimate summertime treat!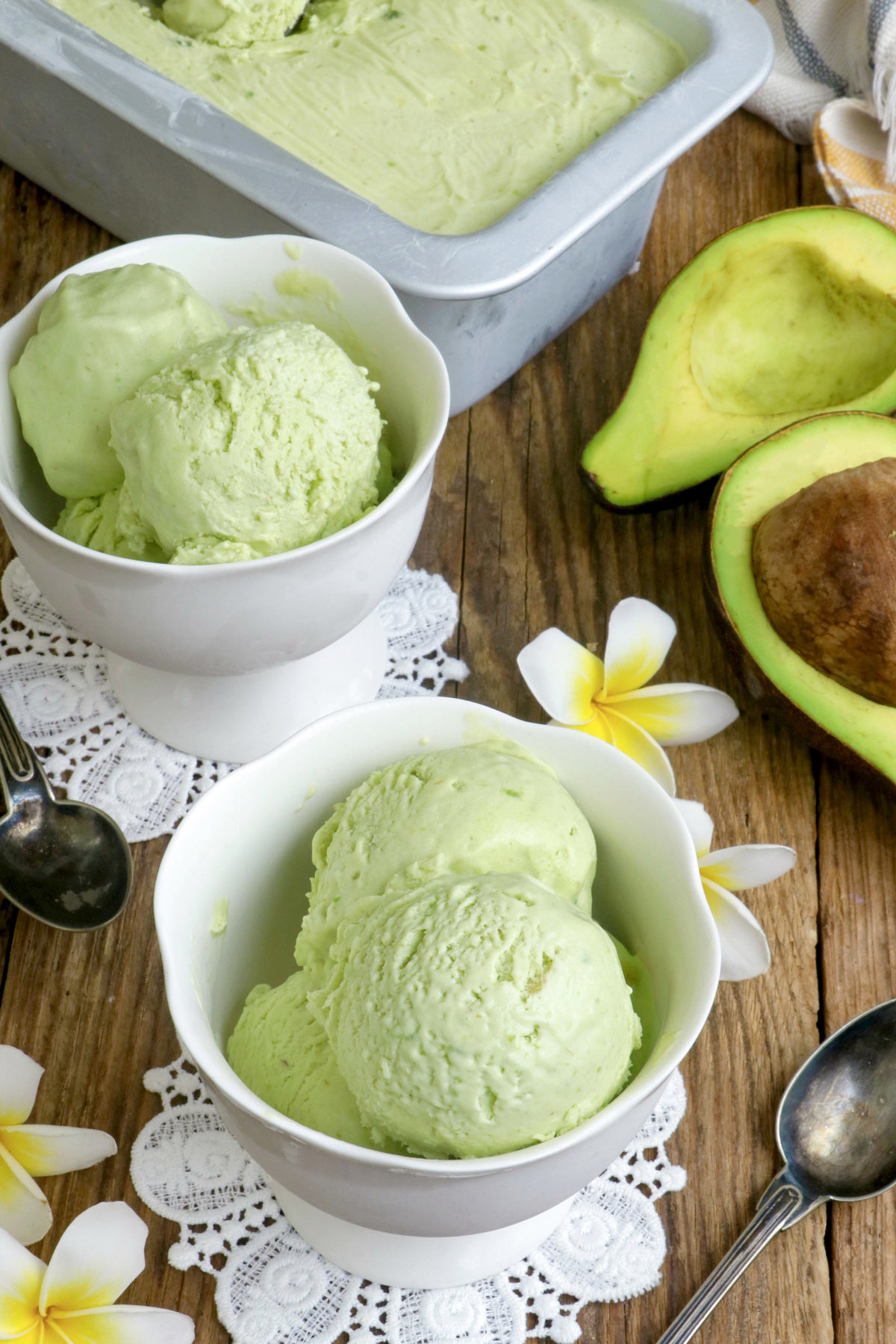 Avocado is one of the world's most popular fruits. Also known as alligator pear, it is a bright green with a large single seed in the center and dark leathery skin. Not only is it delicious, but it is also high in vitamins and minerals. It is low in sugar and high in "good fat," which aids in the reduction of bad cholesterol levels.
Although frequently used in salads, dipping sauces, and sandwiches, avocados may also be transformed into a delectable dessert, like Avocado Smoothie with Matcha, Avocado Yogurt Ice Cream, and this no-churn Avocado Ice Cream.
What is a "no-churn" Ice Cream?
No-churn ice cream is made without the use of an ice cream machine. It also does not require cooking and is extremely simple to prepare. All you need is an electric mixer to make different flavored ice creams!
Other Delicious No-churn Ice Creams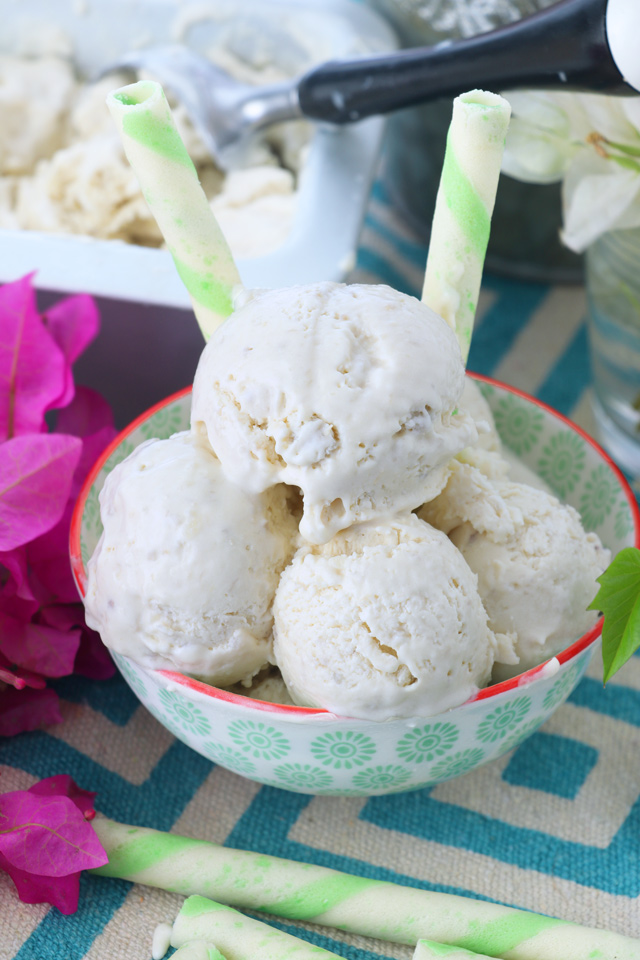 Ingredients You'll Need
Avocado - choose firm but ripe avocados. When ripe, the flesh should yield to a firm but gentle pressure. Hass avocado is the most popular type of avocado due to its creamy texture and intense flavor.
Sweetened condensed milk - sweetens the ice cream and softens it so that it can be scooped easily.
Whipping cream - gives the Avocado Ice Cream a smooth and fluffy texture as well as a creamy flavor. If whipping cream is unavailable, all-purpose cream can be substituted. Before using it, make sure it's completely chilled.
Avocado Ice Cream Variations
Go nuts! Add your choice of nuts to give it a crispy texture. I recommend almonds or pistachios as they complement the earthy taste of avocado so well.
Choco-Avocado. You can drizzle chocolate sauce on top or add cocoa powder on the ice cream mixture.
Kiddie Avocado Ice Cream. Mix and match your kid's favorite toppings like candied nuts, sprinkles, mini marshmallows, and many more to create fun and delicious ice cream.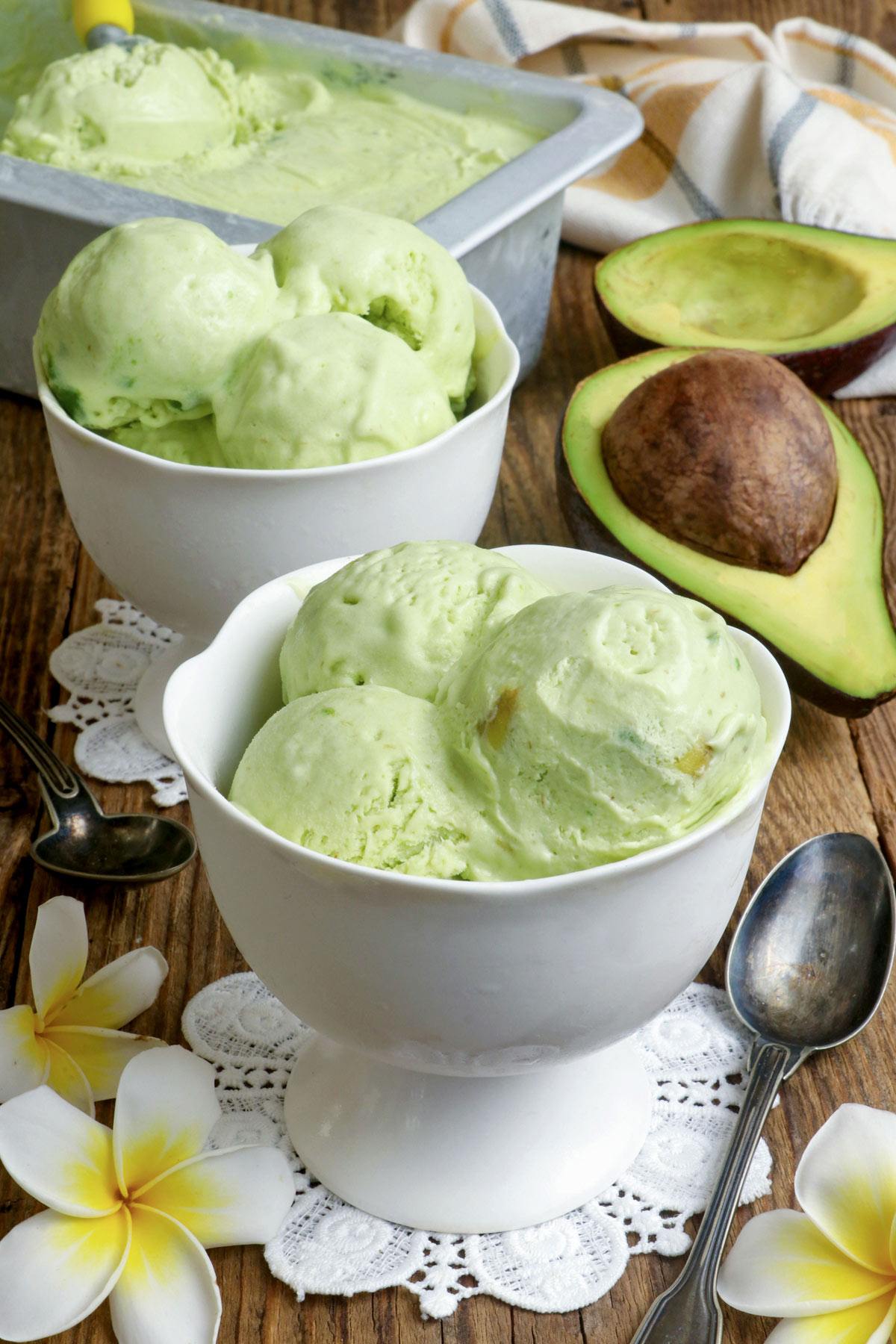 Cooking Tips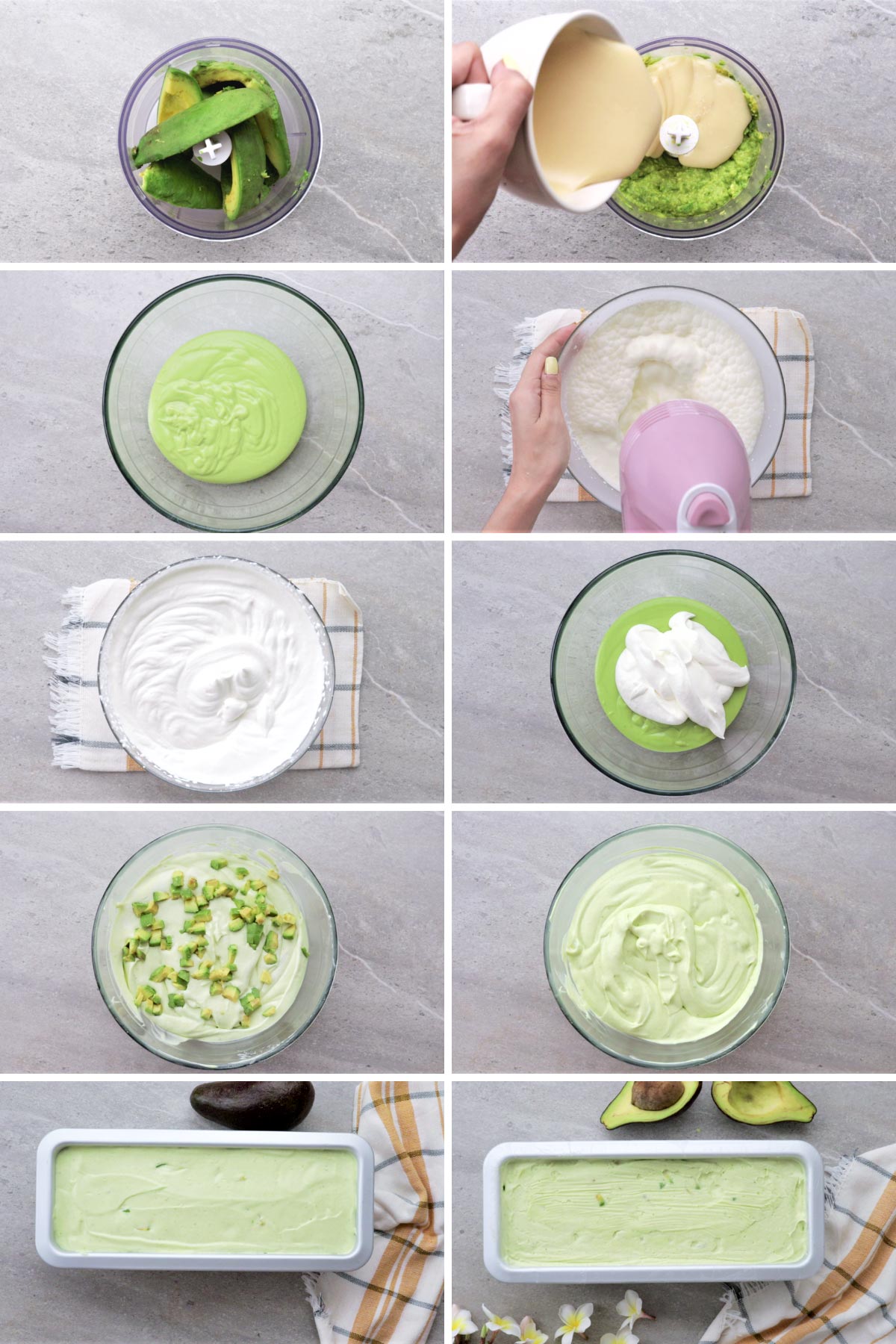 Drizzle your avocados with a little bit of lemon juice to prevent them from browning.
The secret to smooth ice cream lies in how much you'll aerate your whipping cream. The lighter it is, the silkier your ice cream will be.
The whipping cream should be very cold for maximum volume. Place the bowl and beaters in the freezer as well for about 20-30 minutes before whipping the cream.
Add a little bit of green food coloring to the ice cream if you like a brighter green color.
To avoid ice crystals and freezer burns, cover the surface of the ice cream with cling film or parchment paper.
If you do not have a baking loaf pan, an airtight or freezer-safe container will also suffice.
Serving and Storing Notes
This homemade avocado ice cream, like any other ice cream, is best served frozen.
Allow your ice cream to sit at room temperature for a few minutes before scooping if it is too firm; dipping your ice cream scooper in hot water also helps.
Store your avocado ice cream at the farthest part of your freezer, where the temperature is mostly consistent and at its coldest.
Homemade ice creams have a shelf life of about 2–3 weeks.
Printable Recipe
Avocado Ice Cream Recipe
Try this smooth and creamy homemade Avocado Ice Cream. With just 3 ingredients, you can make this sweet and refreshing homemade dessert. It's the ultimate summertime treat!
Ingredients
2-3

pcs

avocados

more or less 500 grams

1

can

sweetened condensed milk

(300ml)

500

ml

whipping cream

chilled overnight

Green food color

if desired (optional)
Instructions
Slice avocado in half, around the pit, lengthwise. Turn each half in opposite derections to dislodge them from the pit. Cut each half again into 2, lengthwise. It will then be easier just to peel the whole skin off each piece.

1 can sweetened condensed milk

Set one ½ avocado aside. Place the rest in a blender. Add sweetened condensed milk. Pulse until smooth. Transfer to a large bowl.

In a chilled bowl, whip cream until it is smooth and stiff (like shaving cream) and almost double in size. (Do not overbeat or it will start to curdle or become grainy).

Take ⅓ of the whipped cream and add it to the avocado mixture and mix using a spatula or whisk until well combined. This is done to lighten the texture of the avocado mixture so it will not deflate the whipped cream.

Now add the rest of the whipped cream and gently fold using a spatula until well combined. Do not overdo it or the air in the whipped cream will be released and your ice cream will be dense and hard. Add green food color, if using.

Peel the reserved avocado and cut it into very small cubes. Scatter them over the mixture and fold just to disperse (3-4 times max.).

Transfer to an ice cream tub or a freezer-proof container (a baking loaf pan will do) and cover with a lid or cling film. Place in the freezer for at least 6 hours or until frozen.
Nutrition
Calories:
497
kcal
Carbohydrates:
38
g
Protein:
8
g
Fat:
36
g
Saturated Fat:
23
g
Polyunsaturated Fat:
2
g
Monounsaturated Fat:
9
g
Cholesterol:
117
mg
Sodium:
106
mg
Potassium:
326
mg
Fiber:
0.02
g
Sugar:
38
g
Vitamin A:
1409
IU
Vitamin C:
2
mg
Calcium:
243
mg
Iron:
0.2
mg