Make your own Suman Malagkit using this simple and easy recipe with just a few budget-friendly ingredients! Mildly sweet, nutty, and aromatic - perfect with your morning coffee or tea!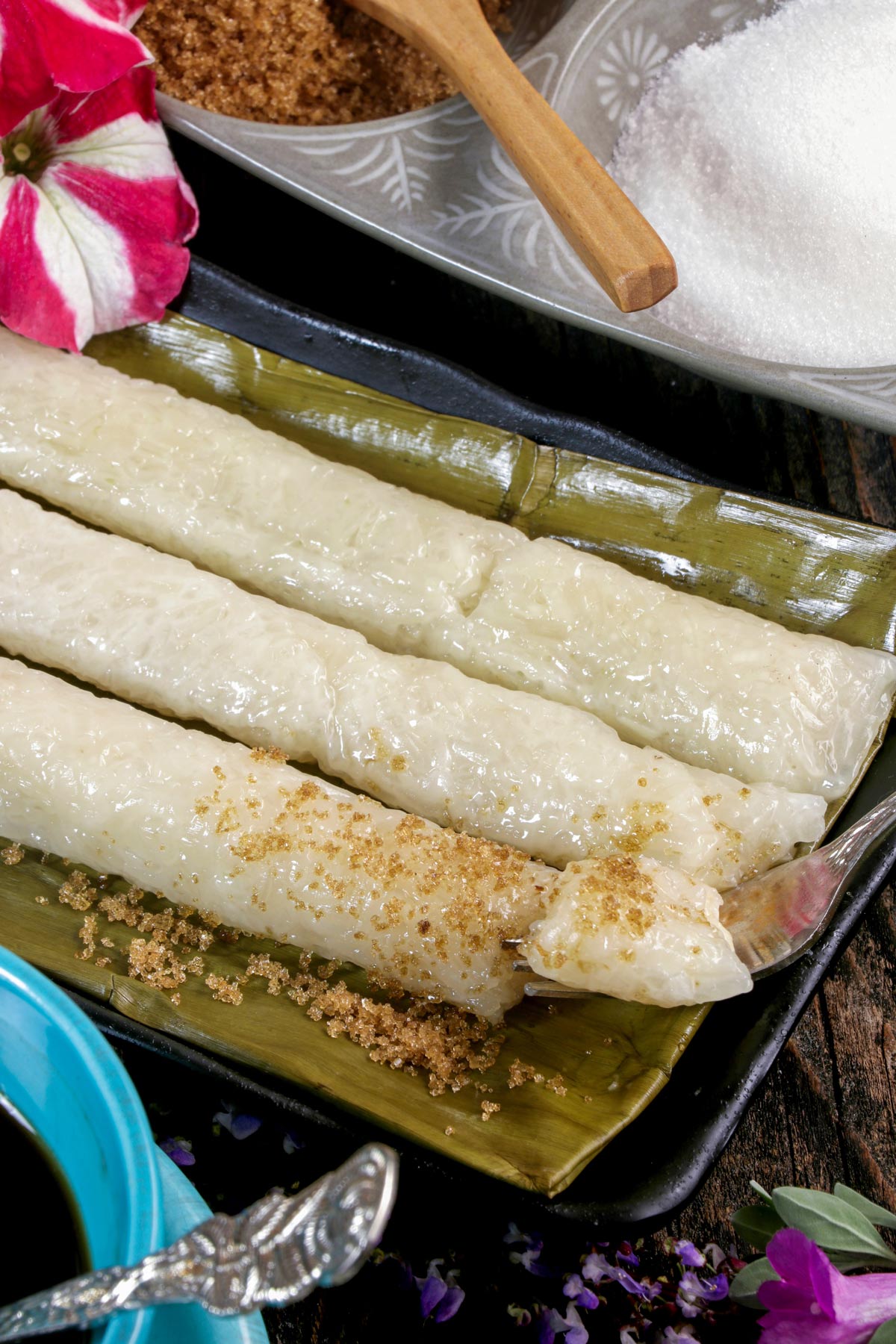 We Filipinos are fond of sticky rice delicacies or what we call kakanin. There are so many types of native delicacies, and each type has corresponding regional variations. I have made my share of them, like the Kapampangan Moche, Leyte's Suman Moron, Royal Bibingka from the Ilocos Region, and Laguna's Espasol. But what I'll be sharing with you today is perhaps one of the simplest forms of kakanin, the Suman Malagkit.
What is Suman Malagkit?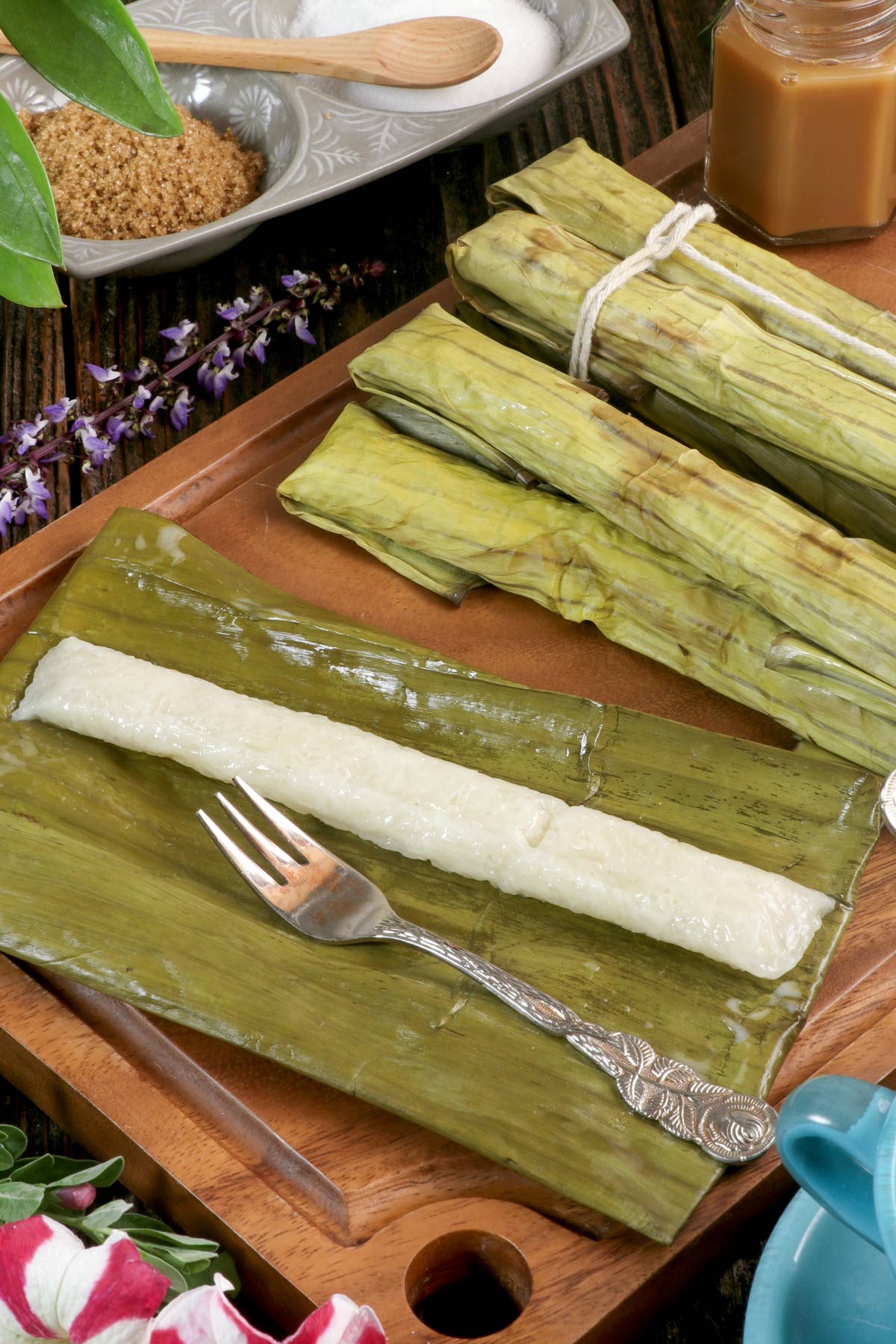 Suman Malagkit is one of the most popular Filipino delicacies. Not only is it super simple to make it is also delicious. It is made with glutinous rice which is simmered in coconut milk mixed with sugar and salt until half cooked. The par-cooked rice is then scooped onto banana leaves, rolled into logs, and then steamed until fully cooked. They are a perfectly filling snack, dessert, or even breakfast!
Ingredients You'll Need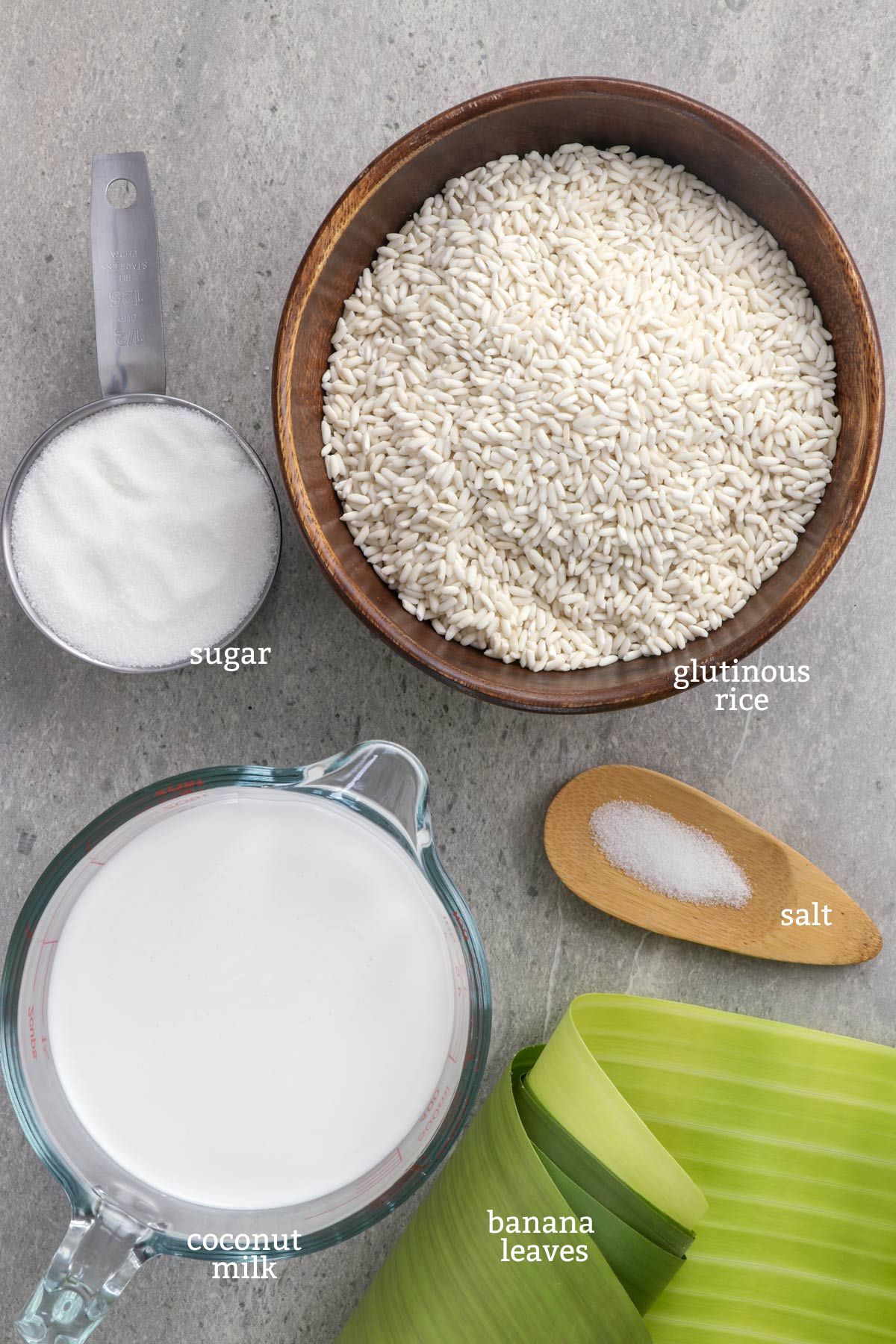 Glutinous rice– also called sticky rice or sweet rice and is locally known as "malagkit" in the Philippines.
Sugar– used to sweeten the Suman Malagkit.
Salt is used to balance the sweetness.
Coconut milk is the liquid used to cook the rice in. If unavailable, you can use 1.5 cup coconut cream diluted in ½ cup water.
Cooking Tips
I recommend using young banana leaves because they are still pliant. However, if you have mature ones, just quickly run them over flames to make them pliable.
If using frozen banana leaves, gently wash them using warm water. Do not pass them over flames.
Do not allow the rice to fully cook when simmering in coconut milk mixture. They will cook further once you steam them.
Let the rice cool down and set after simmering. They are easier to manage once they have firmed up a bit.
How to cook Suman Malagkit?
Tie the ends of the suman with kitchen twine or banana leaf strips to make sure that they do not unravel while submerged in boiling water.
In a small pot, arrange the suman folded side down. Place the pieces as closely together as you can and then place a heavy plate on top to weigh them down.
Allow the water to boil over medium heat and cook for 45 mins to 1 hour.
Remove from the pot using tongs and allow to completely cool.
More Glutinous Rice Delicacies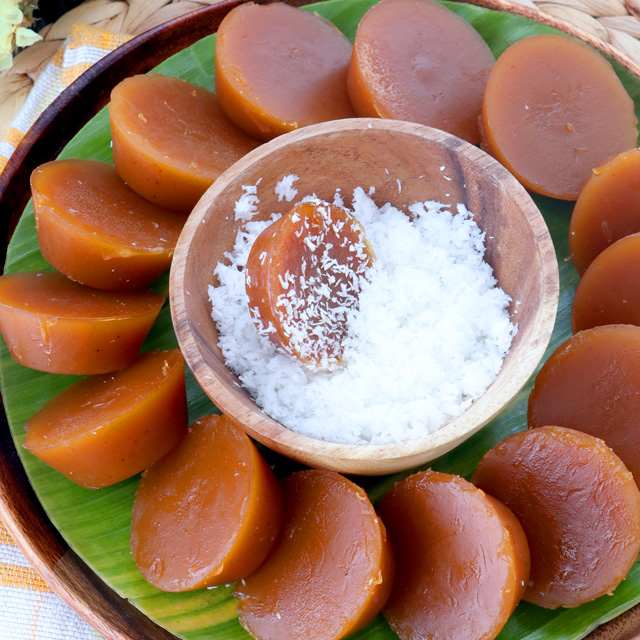 How to Serve
Dip them in sugar- you can use whatever sugar you have. White, brown, washed or even Muscavodo will do.
Drizzle with Coconut Caramel Sauce- also known as Latik sauce. Check out how I made it from scratch for my Suman sa Lihiya recipe. You can also try making a simple Caramel Sauce instead.
Serve with ripe mango slices- these two are perfect together, so if you happen to come across some sweet and juicy yellow mangoes, you've got to try it with suman malagkit.
Add some Chocolate syrup- Unconventional, yes. But this is a great way to lure the kids into eating some! Or maybe a few adults too!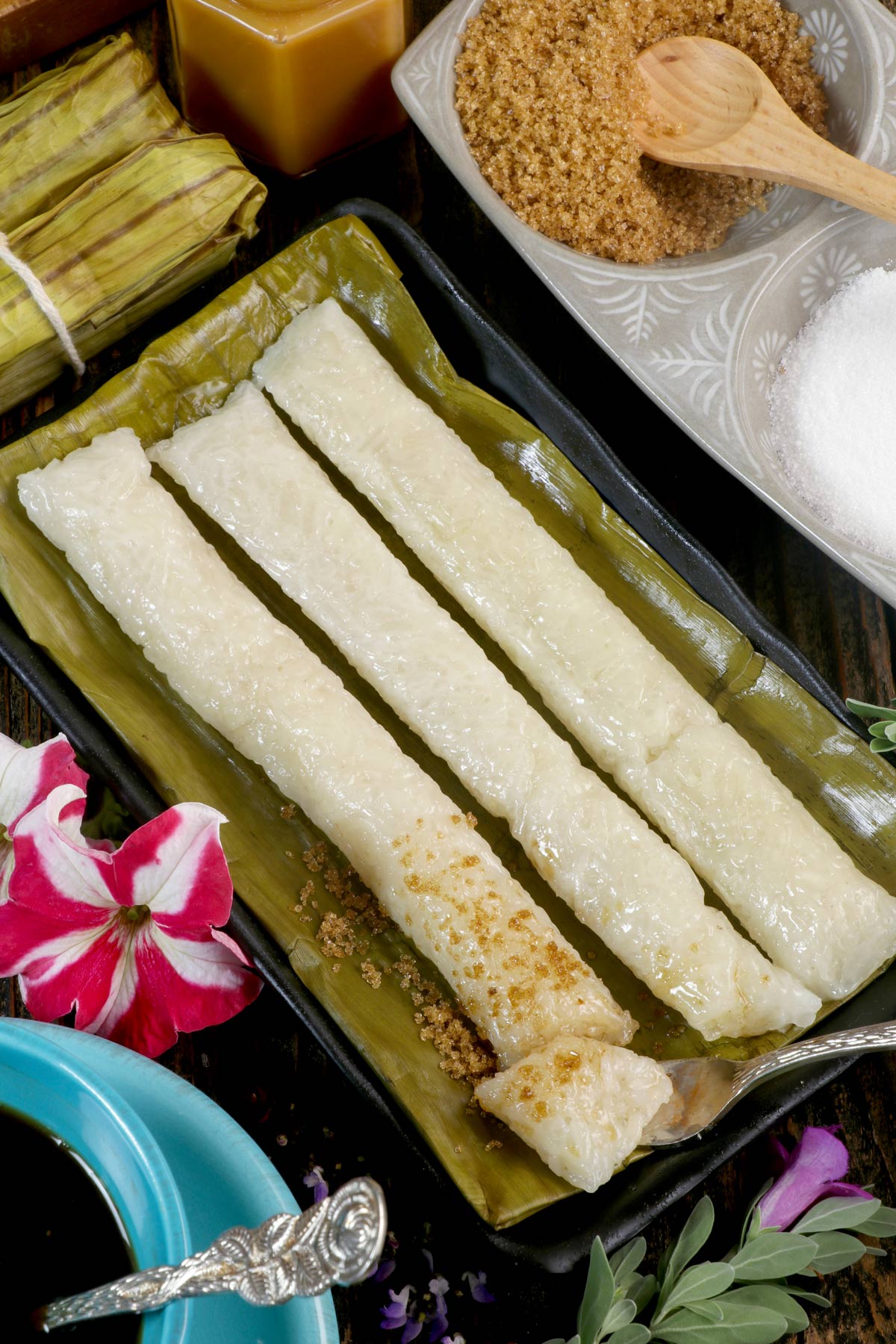 How to Store
Once they have cooled down, store any leftovers in an airtight container and refrigerate. Make sure to consume them within 3-5 days.
You can enjoy them while cold or warm. You can heat the suman in the microwave or steam it for about 5 minutes.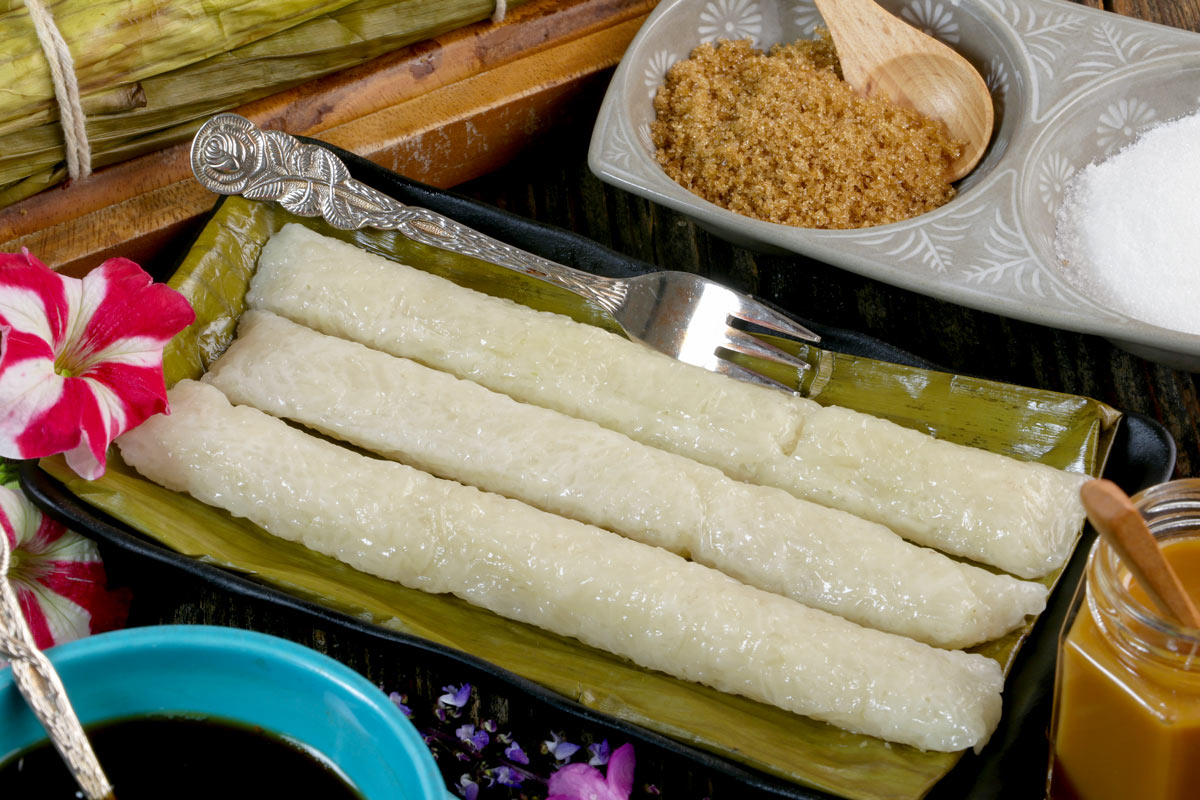 Printable Recipe
Suman Malagkit Recipe
Make your own Suman Malagkit using this simple and easy recipe with just a few budget-friendly ingredients! Mildly sweet, nutty, and aromatic - perfect with your morning coffee or tea!
Instructions
Clean the banana leaves using a wet cloth. Cut them into 9x6-inch rectangles. Set aside.

Rinse and drain glutinous rice flour.

2 cups coconut milk,

½ cup sugar,

Pinch of salt

In a large pot over medium heat, mix coconut milk, sugar, and salt. Stir until sugar and salt are completely dissolved. Add the glutinous rice. Bring to a simmer then turn heat to low and cover. Let it cook until all liquids are absorbed. Add water if needed. The rice should only be almost cooked at this point. Let the rice cool down a bit for easier handling.

Scoop about 2-3 tablespoons of rice into a banana leaf and roll into a thin log. Fold 2 inches of each end towards the middle to enclose the rice. Do the same to the rest until all the rice is used.

Place the logs in a steamer basket, fold side down, and steam for about 30-45 minutes.

Remove the suman from the steamer and allow to cool. Unwrap banana leaves and transfer to a serving plate. Serve with sugar or latik sauce.
Nutrition
Calories:
175
kcal
Carbohydrates:
27
g
Protein:
2
g
Fat:
7
g
Saturated Fat:
6
g
Polyunsaturated Fat:
1
g
Monounsaturated Fat:
1
g
Sodium:
6
mg
Potassium:
85
mg
Fiber:
1
g
Sugar:
7
g
Vitamin C:
1
mg
Calcium:
8
mg
Iron:
1
mg