Star Bread, or more popularly called Putok is a sweet, dense bread that is a Filipino Panederia favorite commonly enjoyed for coffee or tea time.
While you can buy this bread in any of the local bakeries. There is satisfaction in making it for yourself, especially as this recipe is really easy to make.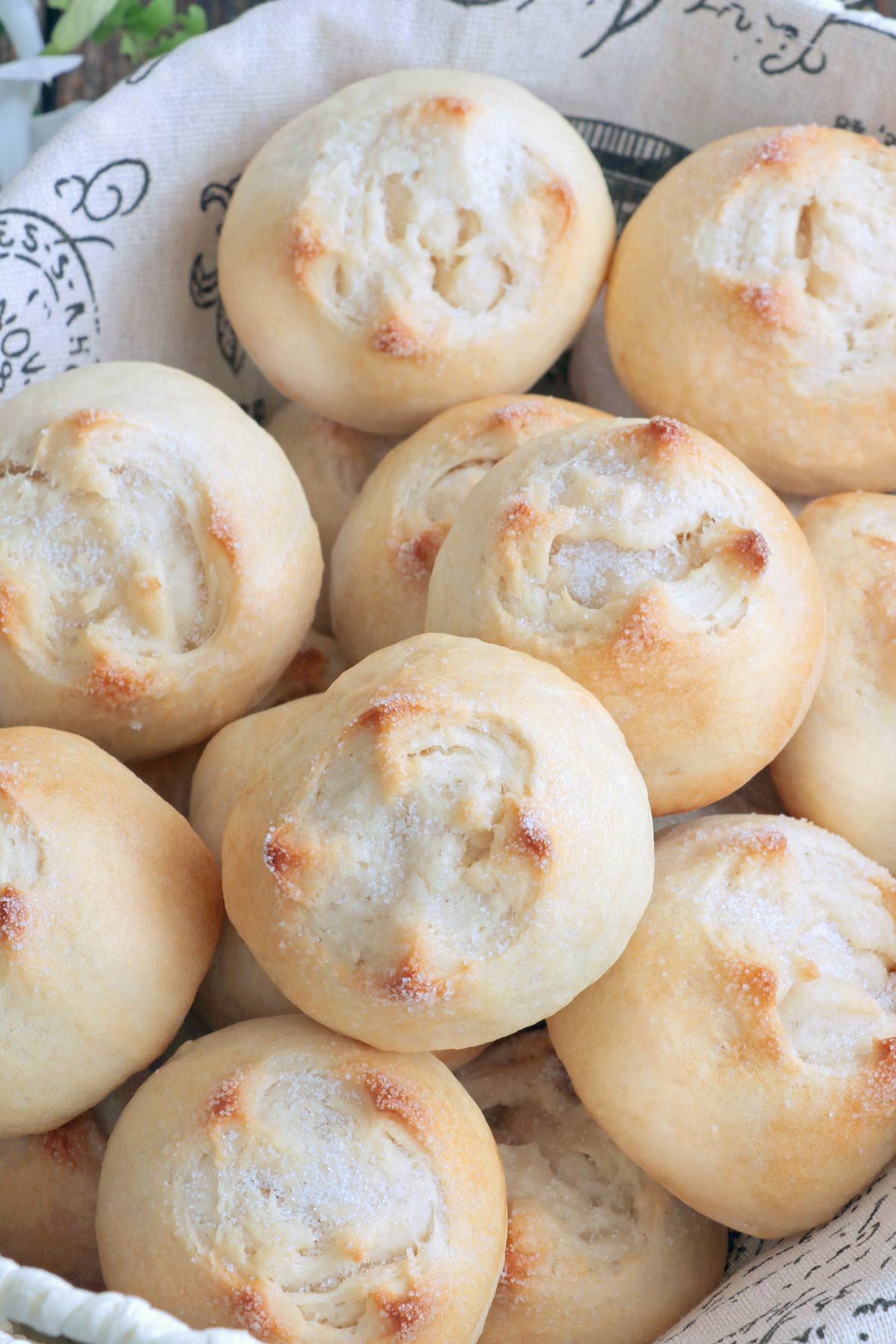 Favorite Filipino Dense Bread
Normally Star bread is discussed along with Monay and Pinagong (Turtle Bread), as they are all sweet dense bread made with almost exactly the same composition. During the last stages of baking, the difference between these bread can be seen. The dough will rise and the forming of the outer shell will happen which gives each their identity.
When making Star Bread, a cross-shaped cut on top of the dough is made. After the final rising, it will form a fissure in between the cuts. Making it look like it exploded from the inside, hence the name. The peak of these cuts is also the crispiest part of the bread.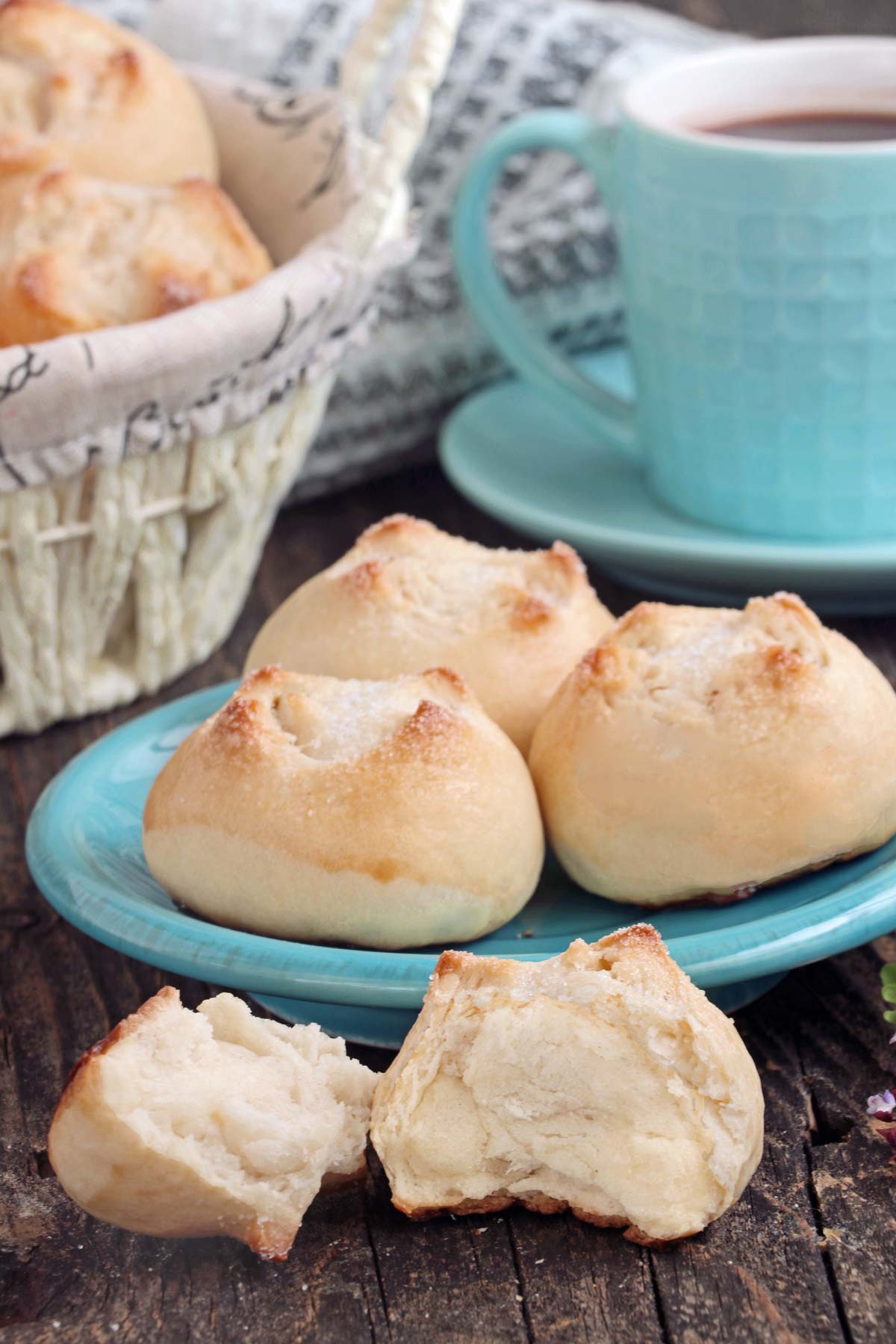 Monay, which is the simplest version, has cut right in the middle. After baking, there is a dividing line between the bread that makes it easy to cut into two. Pinagong, on the other hand, is cut with several parallel lines across that somehow resembles a turtle (pagong).
The defining character of Star bread, besides its appearance, is that it is much denser than the two. It might not look much, but one or two of these and you'll probably be full.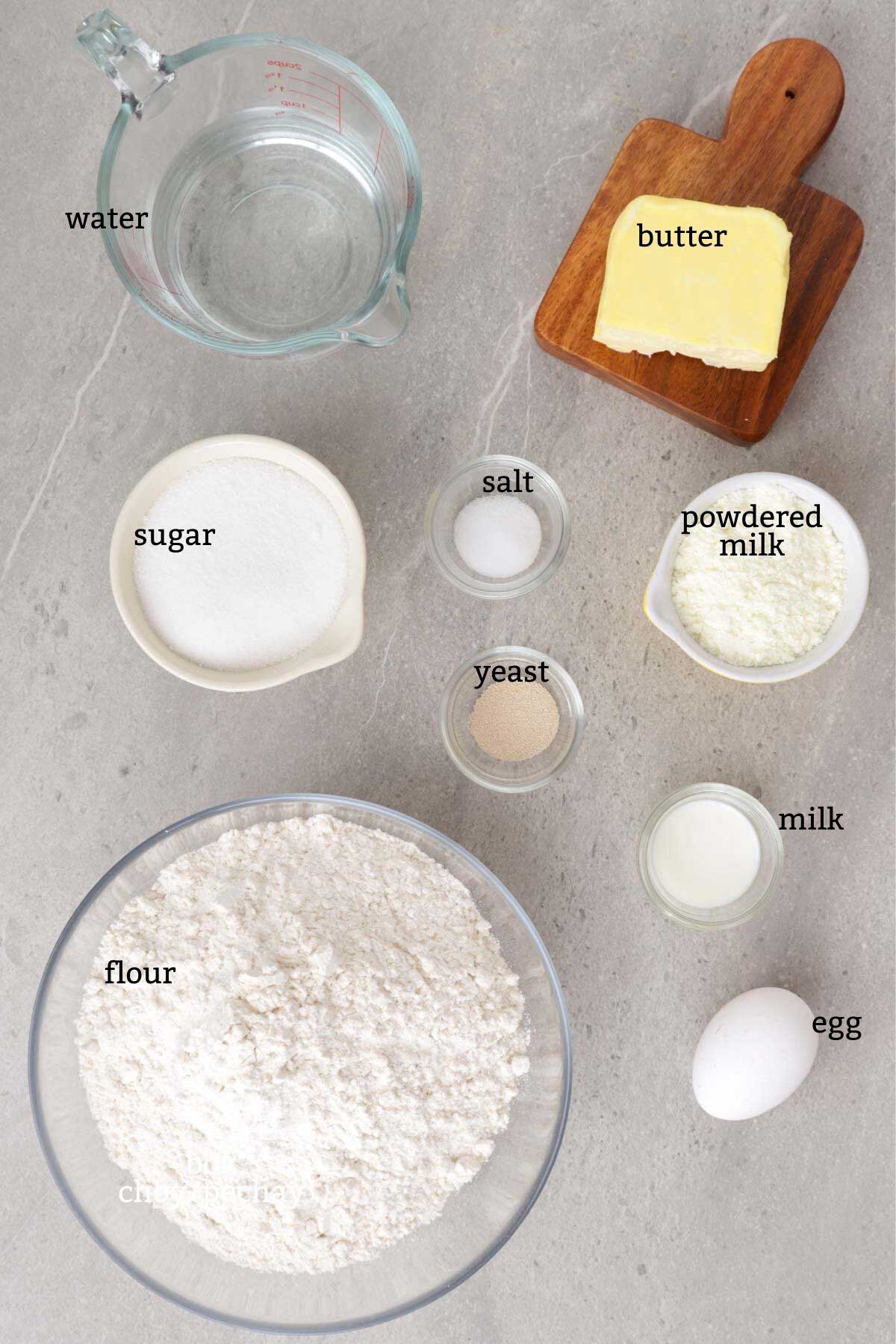 Of course, the finishing touch of this bread prior to baking is the reason why so many like it. Besides its ability to make one full, Star bread will also satisfy your sweet tooth. Glazed with eggwash then sprinkled with sugar makes the crown deliciously sweet and crunchy. No need for jams or extra spread for this bread, but a good cup of coffee or tea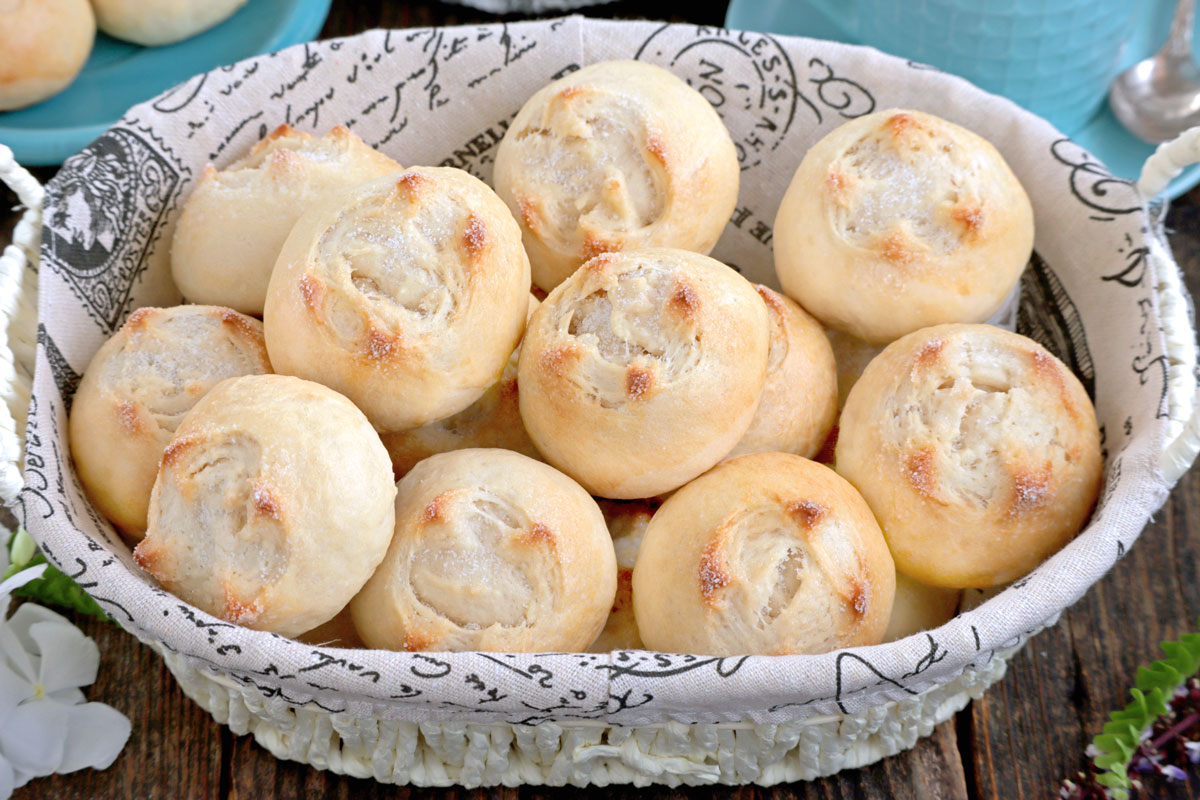 Printable Recipe
Star Bread (Putok)
Star Bread, or more popularly called Putok, because of its "exploding crown" is a sweet, dense bread that is a Filipino Panederia favorite commonly enjoyed for coffee or tea time.
Ingredients
4

cups

bread flour or all-purpose flour

½

cup

milk powder

¾

cup

sugar

1

teaspoon

salt

¾ -1

cup

lukewarm water

1

teaspoon

instant yeast

¼

cup

unsalted butter or margarine

softened to room temperature
EGG WASH
1

large

egg

1

Tbsp

milk

Sugar for topping
Instructions
Combine bread flour, mik powder, sugar, and salt in a large mixing bowl and mix until well distributed. Make a well in the center.

Pour in ¾ cup lukewarm water then sprinkle the instant yeast over the water. Using a wooden spoon, stir the water to moisten the yeast.

Add the softened butter then slowly fold in the rest of the flour mixture with the liquid to create a dense dough.

Knead for 7-10 minutes until the dough becomes smooth. If the dough is too dry when you start to knead add a bit more water, a tablespoon at a time then knead to check again. Do NOT add too much water. The dough has to be dense, it will not be elastic but it should be smooth.

Transfer the dough to a greased bowl, cover with a plastic wrap and let it rest for 1 hour in a warm place.

Divide the dough into 20 pieces or about 50 grams each. Shape them into balls and arrange them on a baking tray lined with parchment paper.

Using a kitchen scissor, snip the top with 2 intersecting lines to form a cross. Cover with a tea towel and let it rest again for 30 minutes. Expect that they will not rise much.

Brush each piece with egg wash and sprinkle with sugar. Bake in a pre-heated oven at 180°C/350°F for 18-20 minutes or until top becomes golden

Take the star bread from the oven and transfer them to a bread basket or plate and enjoy with a cup of hot beverage.
Nutrition
Calories:
172
kcal
Carbohydrates:
29
g
Protein:
5
g
Fat:
4
g
Saturated Fat:
2
g
Polyunsaturated Fat:
1
g
Monounsaturated Fat:
1
g
Trans Fat:
1
g
Cholesterol:
19
mg
Sodium:
136
mg
Potassium:
89
mg
Fiber:
1
g
Sugar:
9
g
Vitamin A:
122
IU
Vitamin C:
1
mg
Calcium:
38
mg
Iron:
1
mg