This delicious, no-fuss Sinaing na Tulingan recipe is made using 5 ingredients only. Cooked low and slow until meat and fishbones are very tender. It's amazing how something so simple can taste so amazing!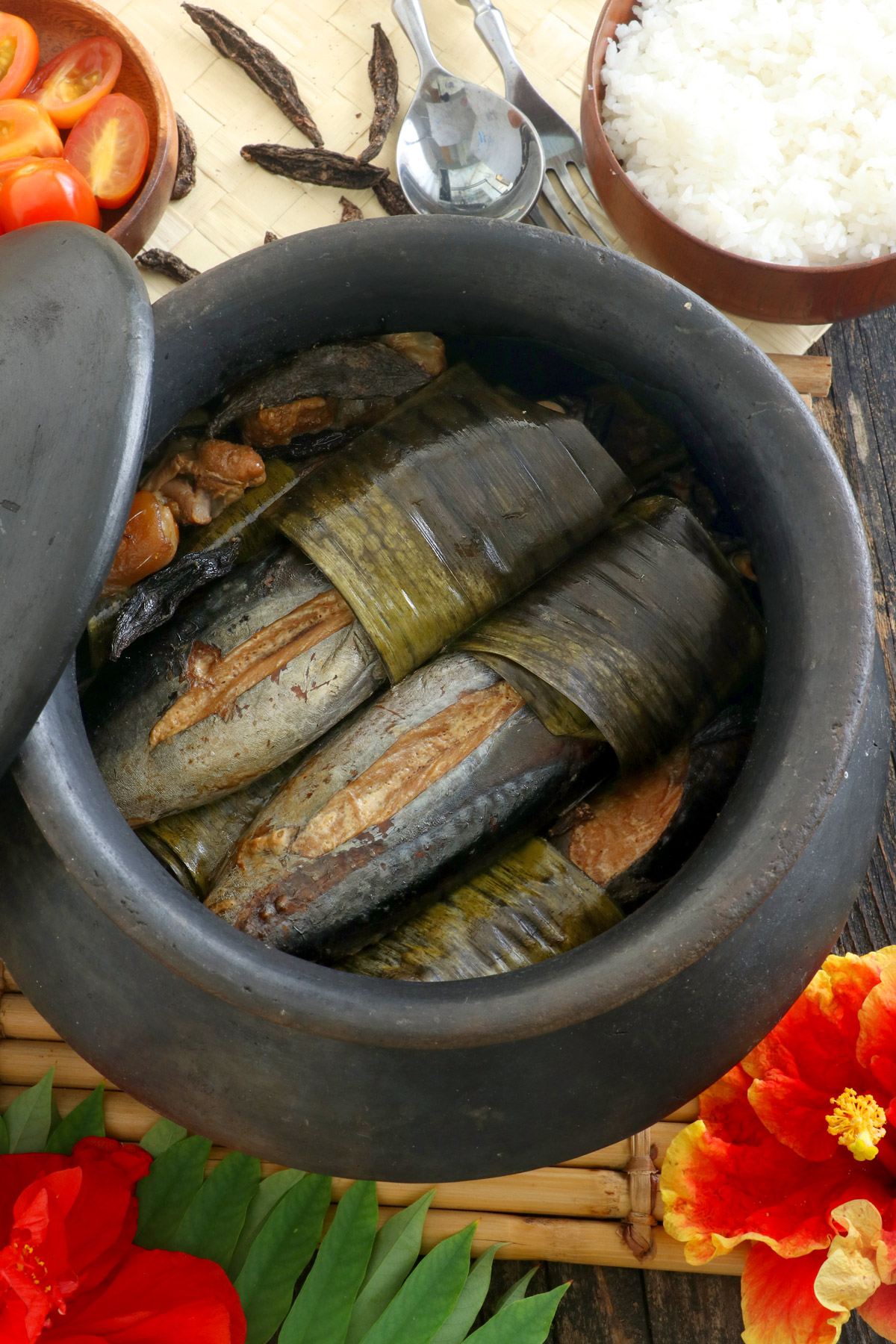 Jump to:
What is it?
This dish originated from the coastal province of Batangas, where a profusion of fresh seafood is readily available. It is not surprising then that they produced one of the most popular and well-loved fish dishes in the country- the Sinaing na Tuligan.
Sinaing is a method of cooking done through boiling or steaming. The Tulingan or Bullet Tuna is seasoned simply with salt and cooked in water with kamias (Bilimbi). Pork fat is normally added to the bottom of the clay pot to prevent the fish from drying out as it is boiled over low heat for a couple of hours or even overnight to make it very tender. Just adding water as needed and letting it evaporate in the end giving way for the pork fat to render oil. This simple process really brings out the natural flavor of the fish, no additional flavoring needed at all, if you ask me!
Preparing the Tulingan
Cleaning and preparing the fish is equally as important as the cooking part with this recipe. Just like other fish, you need to remove the innards and gills. Tulingan or bullet tuna does not have scales so that is one less work to do. Traditionally, the tail is also removed by turning and twisting it to disconnect it from the spine then pulling it out. This is due to an old tale that is still believed by some locals that the tail part contains toxins or is poisonous, which can cause dizziness and allergic reaction to some people.
But in doing some digging, this could be attributed to scombroid or histamine poisoning from fish like tuna, mackerel, marlin, herring, and others. These fish naturally have high levels of histidine, which turns to histamine when stored improperly. They should be frozen right away or at least within 6 hours after they are caught to prevent this.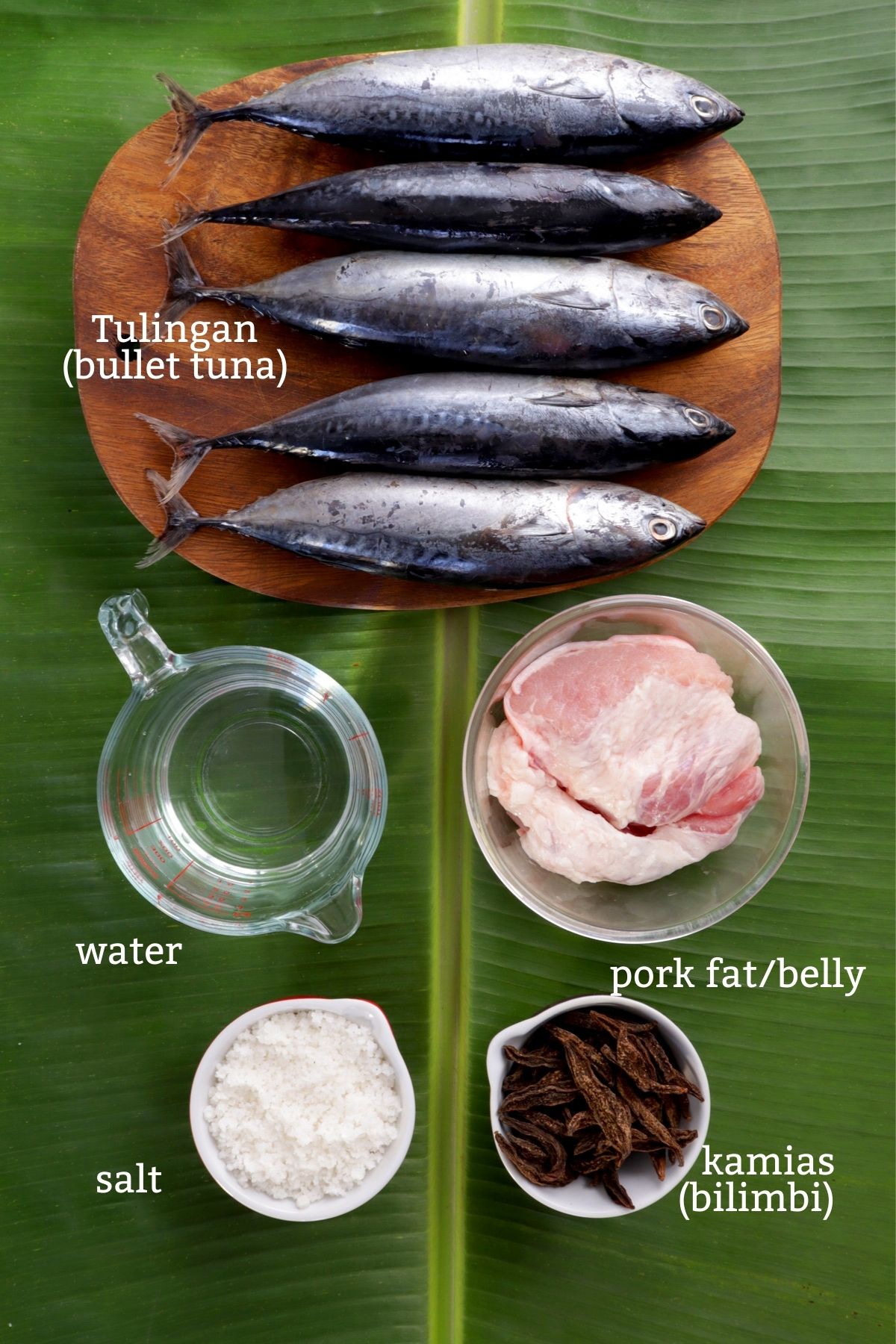 Helpful Tips
It is best to use a claypot when cooking this dish. But don't worry if you do not have a "palayok" or clay pot at home. You can simply use regular deep pans or pots as a replacement.
If you cannot get your hands on any dried Kamias, you can use fresh ones too. In a cinch, vinegar, tamarind, and calamansi can be used as a substitute.
Wrapping the head of the fish with banana leaves ensured that the parts stay together through long hours of boiling.
Boiling time may vary depending on your preference. I cooked mine for almost 3 hours, but you can do it longer. Some actually boil it almost the whole day until even the fishbones tenderize.
Add-on Options
This recipe is very basic and uses only the simplest ingredients and is absolutely delicious. However, since this is a heritage dish, there are a lot of different versions that you can also explore! Some prefer cooking it with aromatics like garlic, onion, and ginger. Green chilis, tomatoes, leeks, and other green leafy veggies are optional too.
I also have read that some recipes add fish sauce, soy sauce, salt, and pepper for more flavor.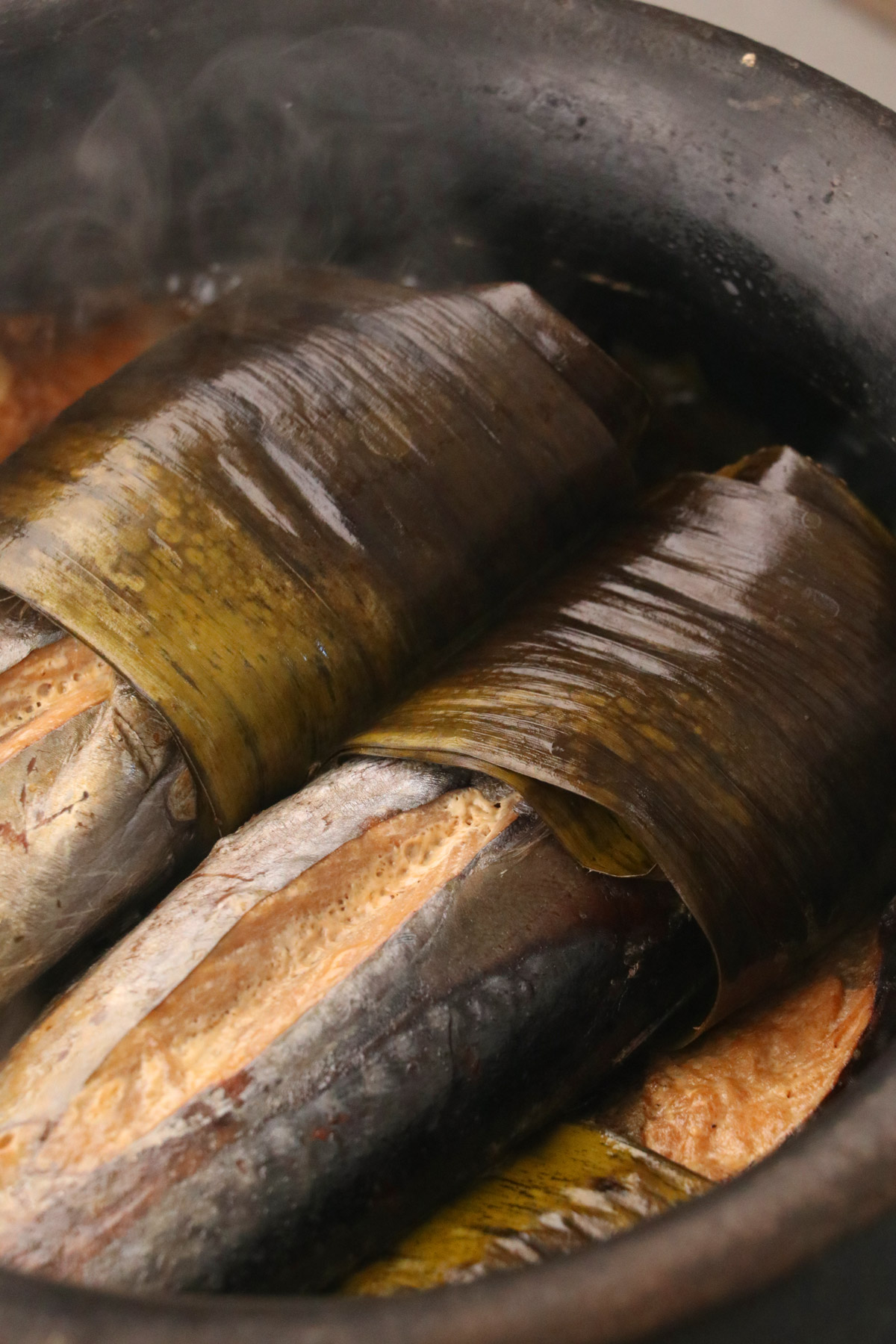 Shelf Life
As with any other dish cooked with souring agents, this dish also have a longer shelf life compared to others. It can last for weeks especially if properly stored. I suggest placing it on a sealed container or jar and refrigerating any leftovers. Simply reheat using your microwave or stovetop when the craving strikes again!
It is also very common to fry it the next day if there is any leftovers or cook it in coconut milk.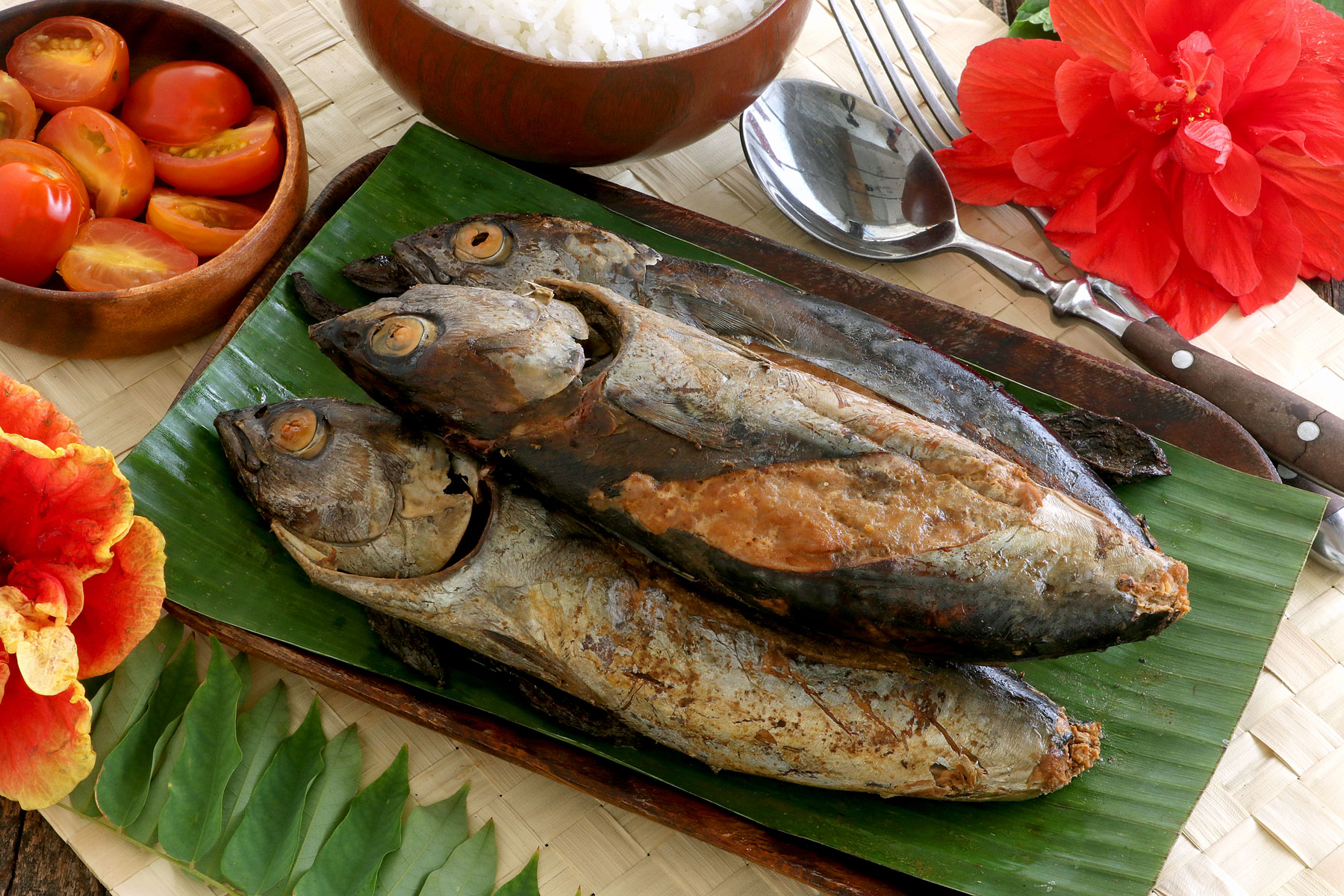 Printable Recipe
Sinaing na Tulingan
Made using 5 ingredients only. Cooked low and slow until meat and fishbones are very tender. It's amazing how something so simple can taste so amazing!
Ingredients
1

kilo

Tulingan Fish

medium-sized

250

grams

pork fat or pork belly

optional

Salt

to taste

10

pieces

dried kamias/ bilimbi

water
Instructions
Clean fish by removing the gills and innards, you may remove the tails by snapping and then pulling it away. Wash thoroughly.

Make a long slit along the flesh on both sides. Press with your palm to flatten. Do the same with the rest of the fish. Soak in a basin or bowl with water for several minutes to remove remaining blood.

Drain and lightly pat the fish dry. Rub generous amounts of salt into each fish including the cavities and crevices.

Wrap the top part of each fish with banana leaves.

In a pot, arrange the pork fats and the kamias at the bottom so the fish will not touch the bottom of the pot. Fill the pot with water just enough to cover the top of the fish.

Cover the pot and simmer over low heat for 3 hours or longer. Add water as needed. Once desired tenderness is achieved let the water dry out and allow the oil to render from pork fat.

Transfer the cooked fish in a serving plate and enjoy with steaming-hot rice.
Nutrition
Calories:
260
kcal
Carbohydrates:
1
g
Protein:
5
g
Fat:
27
g
Saturated Fat:
10
g
Cholesterol:
36
mg
Sodium:
16
mg
Potassium:
96
mg
Vitamin A:
9
IU
Vitamin C:
1
mg
Calcium:
3
mg
Iron:
1
mg
Other Filipino Fish Dishes to try