This time, there is an insider tip for people who like medieval cities. This idyllic city where almost no tourists are, is perfect for travelers who are looking for a quiet walk while discovering German historical architecture.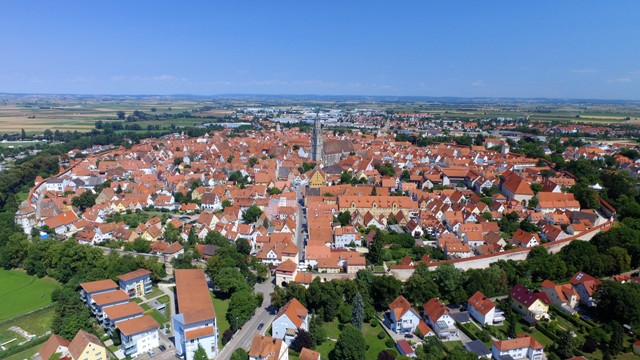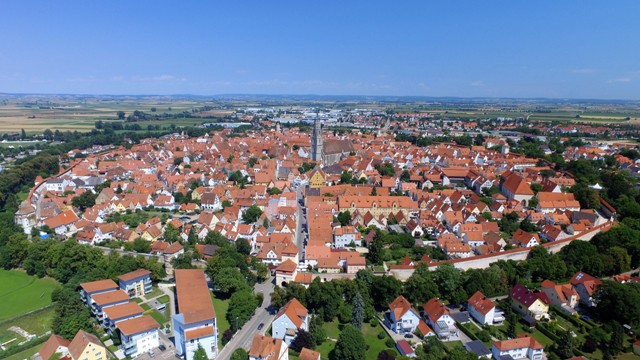 The first trip we had with my Filipino in-laws when they visited us in Germany, was Nördlingen.
I really wanted to show them one of my favorite cities. I like this medieval city because it is one of three cities in Germany that has a completely preserved and accessible city wall.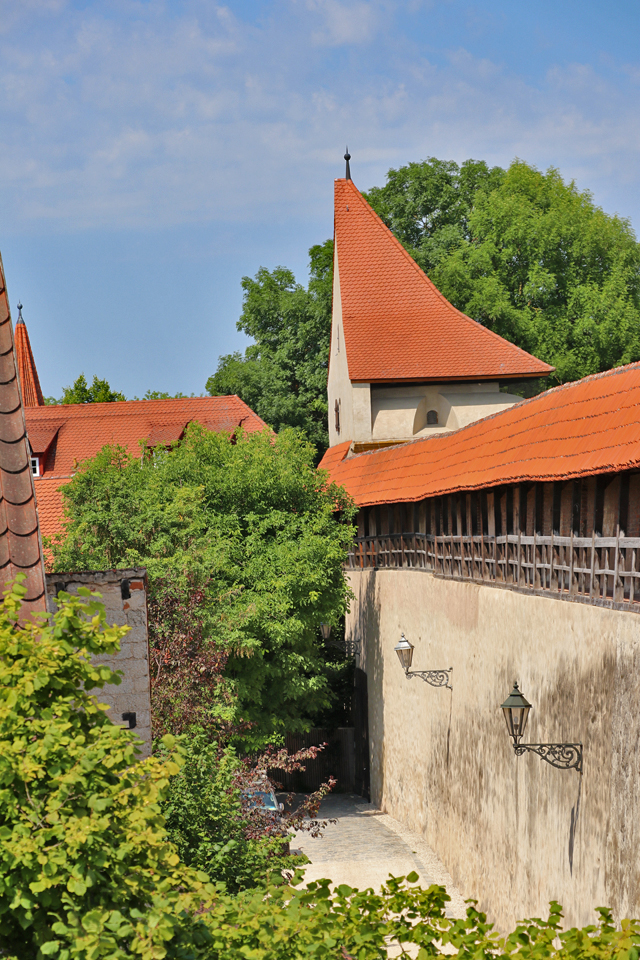 In addition, the tour on the covered walkway has its special charm, because many houses from the Middle Ages and the immediate vicinity are so beautifully decorated with flowers and plants.
It was a very hot day and we were glad we had shadows almost everywhere because of the canopy on the city walls, so we were able to have our stroll in comfort.

The tour on the city wall is 2.6 km long, the wall includes 5 gates, 4 gate towers, 11 more towers and a bastion.
The town of Nördlingen was mentioned in recorded history for the first time in the year 898 and is located in the Nördlinger Ries, which is an impact crater of a meteorite that fell 15 million years ago. The crater has a diameter of 23 to 25 kilometers. Its edge is visible all around as a chain of hills.
The landmark of Nördlingens is the 90-meter-high church tower of the 1427-1505 Gothic church of St. George, which is called Daniel, and if you take the trouble to climb the 350 steps to the viewing platform, you will have a magnificent view of the city and the Nördlinger Ries.
We highly recommend to include this beautiful city in your list if you are planning a trip to south Germany along with Burg Hohenzollern and, of course. the city of Munich.