Making Tikoy is easier than you think! No need to buy or wait for someone to give you these Chinese New Year's cakes for luck and prosperity. You can make them at home with this quick and simple tutorial using 3 pantry staple ingredients only.
It is made by steaming the glutinous rice mixture and letting it set overnight. Once done, it is cut into shape, dunked in beaten egg, and fried until they are golden brown and crisp! It is perfect as a breakfast or afternoon snack with your favorite hot drink!
What is Tikoy?
Tikoy, or Nian Gao, is a traditional Chinese sweet rice cake dessert made from glutinous rice flour. It is available all-year-round, however, it is popularly made or given as gifts during the Chinese New Year. It symbolizes good luck and prosperity to those who will eat it.
The term Nian Gao is a homonym for higher/taller year. So eating this means you will be bestowed with better living the following year.
Variations of Nian Gao or Tikoy
It's a well-known fact that the Chinese have built their own communities in different countries world-wide popularly called "China Town". So it is no wonder that there are several varieties of their traditional delicacy out there.
In the Philippines, we call it Tikoy. It is similar to the Hokkien version of this sticky cake. And of course, Filipinos being their usual creative selves, have come up with different ways to make this. Nowadays, we see purple and green varieties with Ube (Purple Yam) and Pandan flavors. More modern varieties are Tikoy Rolls, Tikoy Turon, Tikoy Butchi, and Tikoy Sandwiches.
Tikoy is so well-embraced by Filipinos that there is even a Tikoy festival held and celebrated in the southern province of Quezon. Here, they make their Tikoy a bit darker and sweeter like the Japanese Mochi.
Foxy Tips when making Tikoy
If you want your Tikoy to have a dark brown color, you can use brown sugar.
Brush the pan with oil before pouring the glutinous rice mixture so you can easily dislodge it later on.
For you to check if it is fully cooked, insert a toothpick in the middle part of the Tikoy. If it comes out clean, then you can turn off your steamer.
If you are having trouble slicing your Tikoy into your desired shape, coat your knife with oil first.
Go all out and celebrate the Chinese New Year with these Chinese dishes!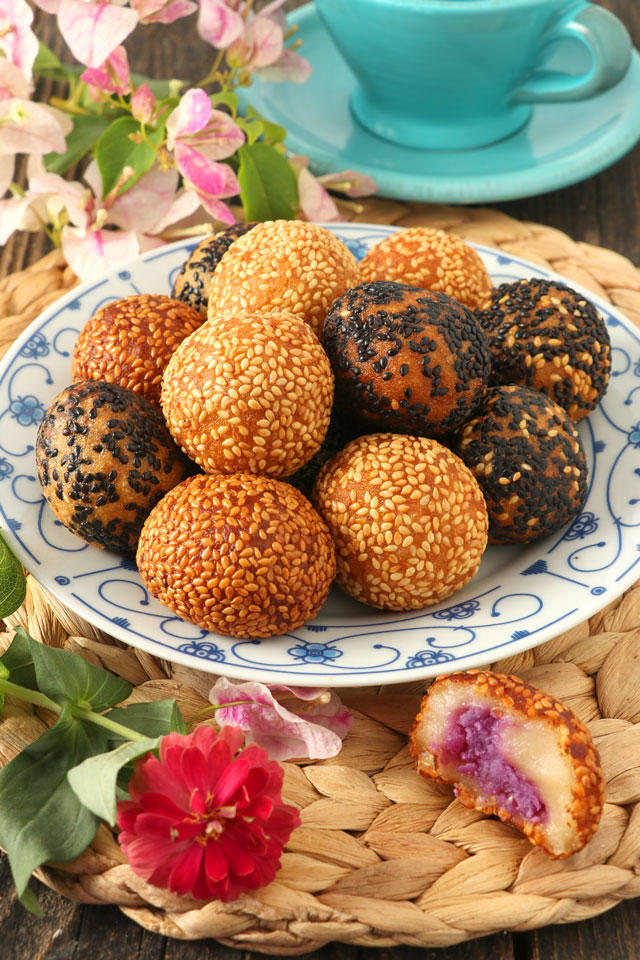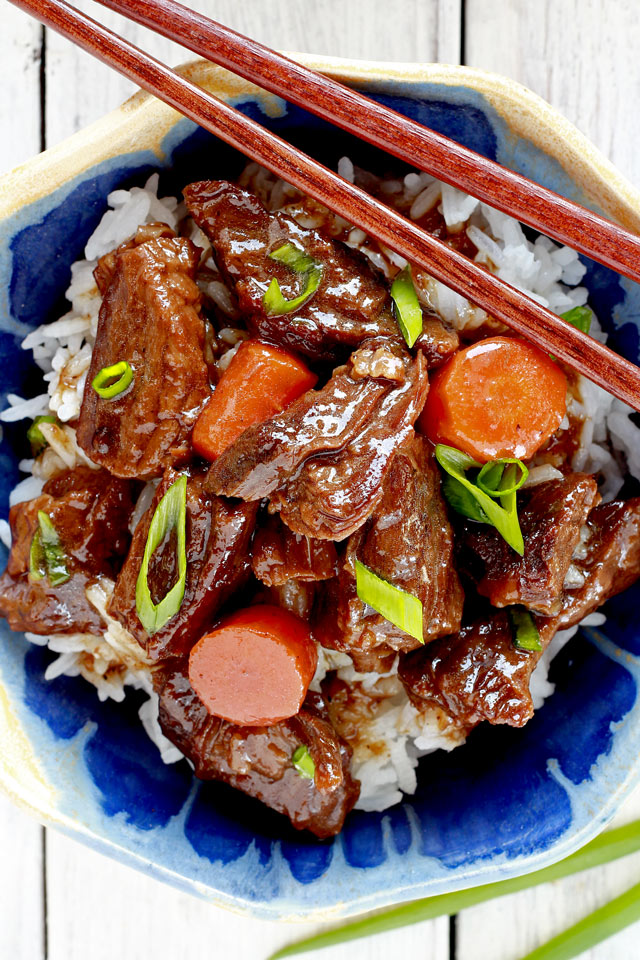 Printable Recipe
How to make Tikoy
Making Tikoy is easier than you think! You can make them at home with this quick and simple tutorial using 3 pantry staple ingredients only.
Ingredients
4

cups

glutinous rice flour

1 ½

cups

sugar

2

cups

warm water

1 ½

tsp

vanilla

(optional)

2

medium

eggs

beaten
Instructions
In a bowl, mix glutinous rice and sugar. Pour in warm water and mix until the batter becomes smooth.

Grease a rectangle or round pan (glass, ceramic, or aluminum)  with oil and fill it with the batter.

Steam over medium heat for around 30-40 minutes or until inserted toothpick on the middle of the pan does not comes out easily and feels sticky instead of liquidy. Let it cool down completely.

Refrigerate overnight to let it set and harden a bit. Try to pull the rice cake out from one side and it should completely come out from the pan. If it doesn't, run a knife at the edges of the pan and dislodge the Tikoy carefully.

Cut into thin slices about quarter of an inch thick.

Dip the slices in the beaten eggs and fry in hot oil over low heat until both sides turn golden brown and crispy!

Transfer fried tikoy on a plate lined with paper towels to remove excess oil. Then transfer to a serving tray or dish.
Nutrition
Calories:
247
kcal
Carbohydrates:
56
g
Protein:
3
g
Fat:
1
g
Saturated Fat:
1
g
Trans Fat:
1
g
Cholesterol:
41
mg
Sodium:
23
mg
Potassium:
26
mg
Fiber:
1
g
Sugar:
38
g
Vitamin A:
59
IU
Calcium:
10
mg
Iron:
1
mg