This sweet and spicy Fishball Sauce recipe is a one-for-all sauce for your favorite Filipino street food like fish balls, squid balls, kikiam, and kwek kwek.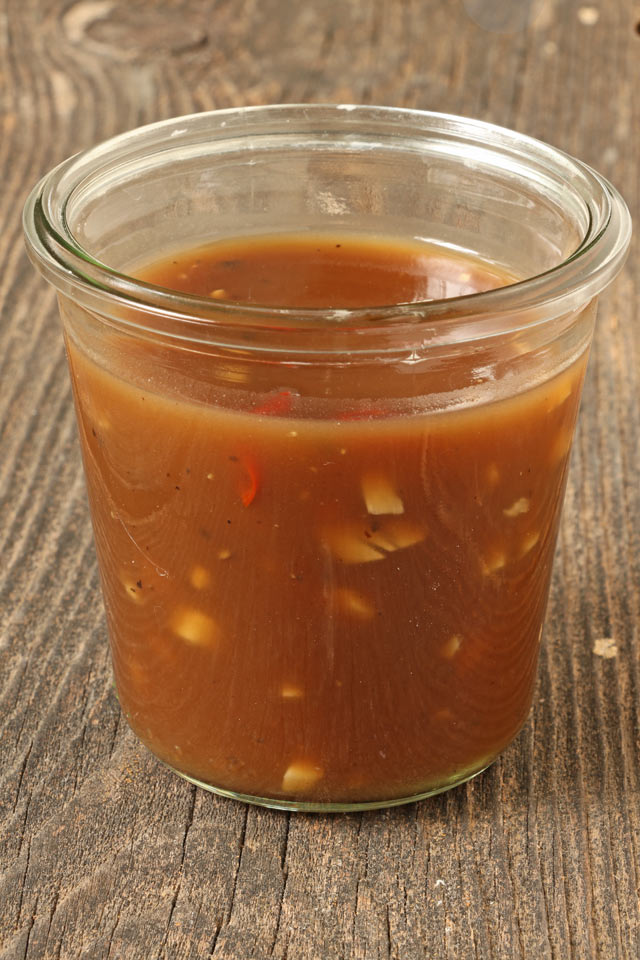 What is fishball sauce?
Fishball sauce is the one used by Filipino street food vendors as a one-for-all dipping sauce. It is used for fishball, chicken balls, squidball, kikiam, kwek kwek, tokneneng, dynamite or whatever new invention they come up with.
This is my version of Manong's sauce which is a term we also use to refer to this dip, while we normally call the seller, Manong, a term of address for an eldery man or older brother as a sign of respect.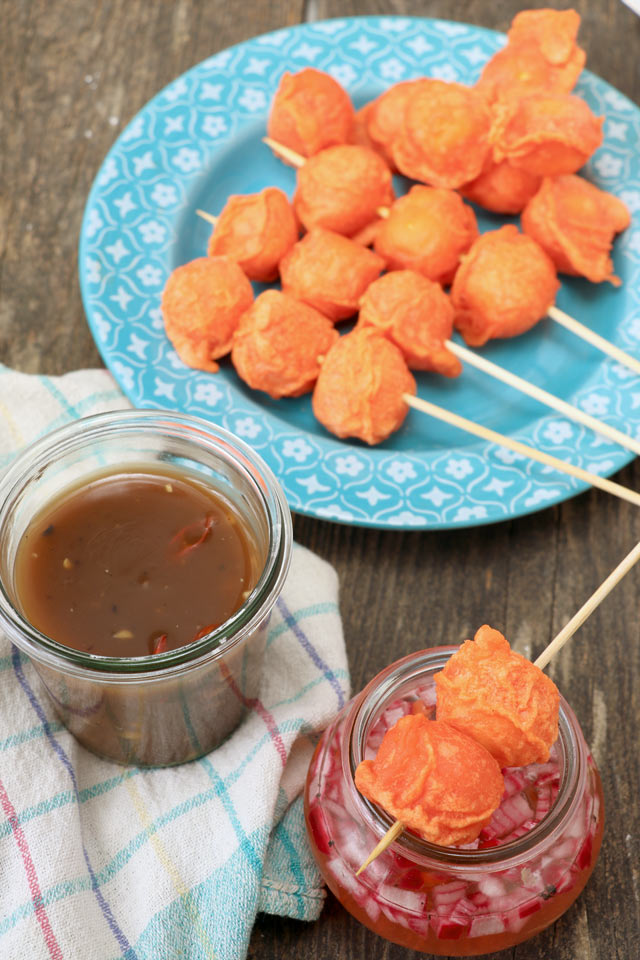 Printable Recipe
Fishball Sauce Recipe
This sweet and spicy Fishball Sauce recipe is a one-for-all sauce for your favorite Filipino street food like fishballs, squidballs, kikiam, and kwek kwek.

Ingredients
2

tablespoon

flour

1

cup

water

1

tablespoon

soy sauce

2

tablespoon

brown sugar

2

cloves

garlic

- minced

½

teaspoon

salt

⅛

teaspoon

cracked black pepper

1

small

red chili (labuyo)

- chopped
Instructions
In a saucepan, combine all ingredients, except the red chili, and mix until flour and sugar are dissolved.

Bring it to a simmer over medium heat while stirring continuously. Add the chopped red chili and stir until the sauce thickens. Usually takes about 3-5 minutes.

Transfer to a bowl or a jar and let it cool down a bit before serving.
Nutrition
Calories:
13
kcal
Carbohydrates:
3
g
Protein:
0
g
Fat:
0
g
Saturated Fat:
0
g
Cholesterol:
0
mg
Sodium:
279
mg
Potassium:
3
mg
Fiber:
0
g
Sugar:
1
g
Vitamin C:
0.2
mg
Calcium:
3
mg
Iron:
0.1
mg
This is the sauce I used for Kwek Kwek on my last post and I thought I would write about it separately since it is very versatile and not limited to Kwek Kwek only.
I titled it Fishball Sauce because I do not know what else to call it all. Sweet brown sauce? Too generic. And since it is originally used for fishballs by the street food vendors (when there were only fishballs and no other choices yet), so people know it only as of the sauce for fishballs.
Ingredients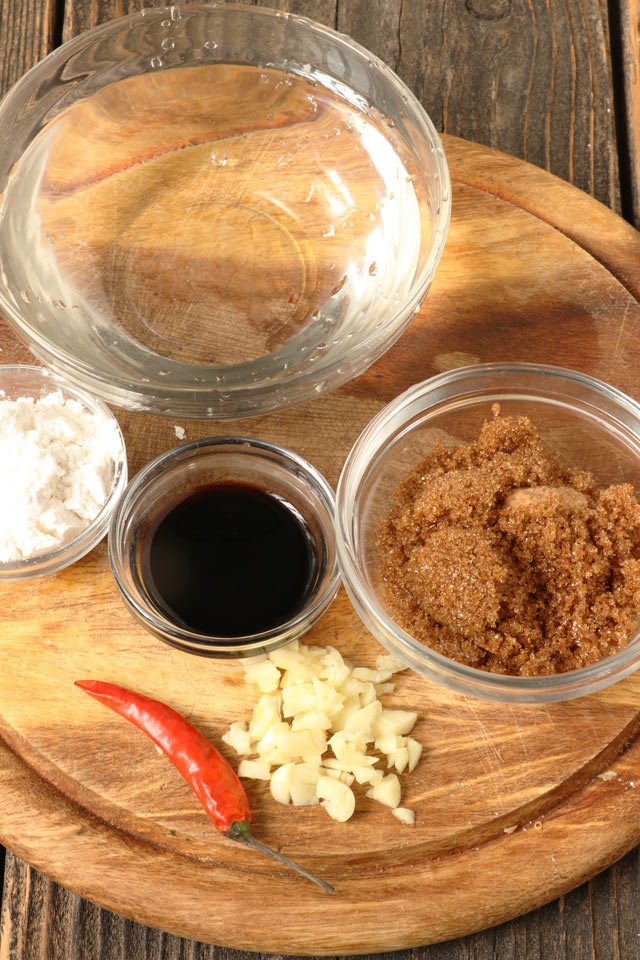 It is fairly easy to make and only needs 8 basic ingredients:
water
flour
sugar
soy sauce
garlic
red chili
ground pepper, and salt.
You can even skip the chili if you are not into spicy but Armin and I definitely are, the hotter the better.
Cooking Tips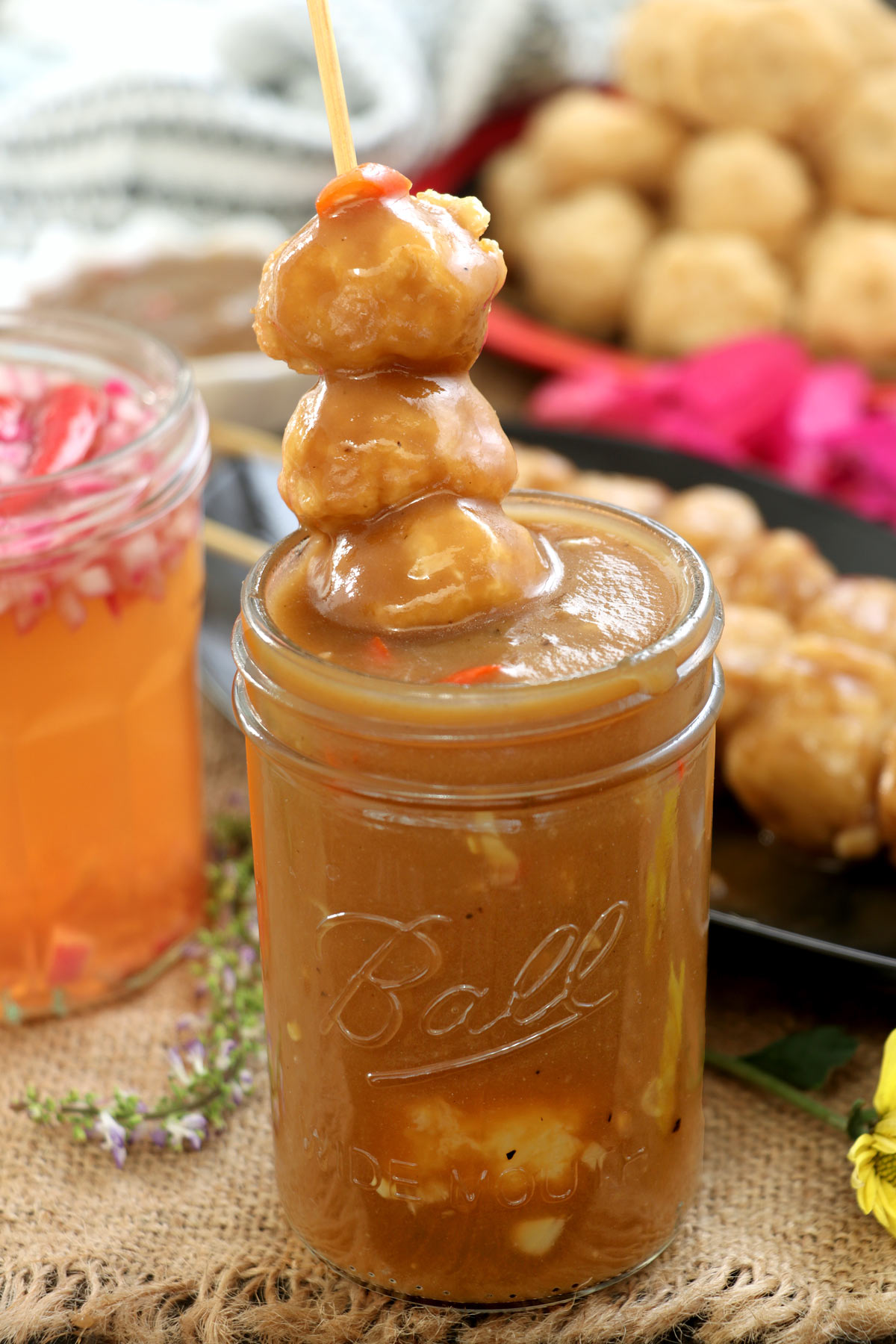 To prevent the flour from clumping together, mix it with the other dry ingredients first then gradually add the water while mixing.
Do not use hot water, also, to prevent the flour from clumping. Just use tap water.
Stir constantly once it starts to warm up so it will not form lumps at the bottom of the saucepan and to prevent it from burning.
remember that the sauce will continue to thicken even after cooking while it is cooling down, so turn the heat off once it is thick but still fluid.
You can also set aside half without the chili and then add it to the other half and continue to simmer over low heat for some seconds to a minute. This was you have two options, the sweet and sweet-spicy.
How to use and store
Enjoy this sauce as the perfect dip for these all-time Filipino street food: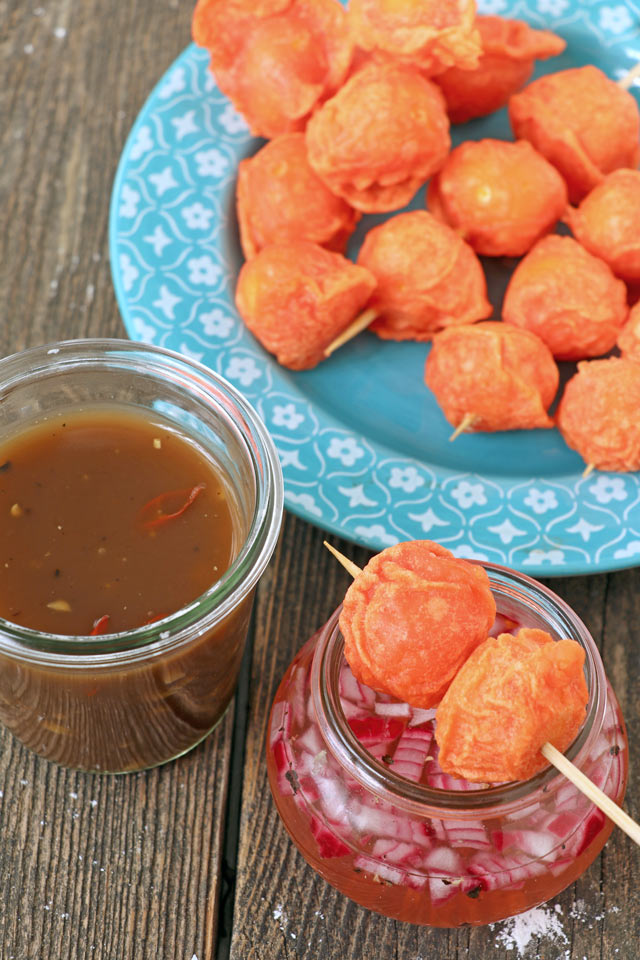 TO STORE:
This sauce is best used on the same day but it is made but it can also be made ahead. It will stay good in the fridge for some days. It is normal for the sauce to form into a jelly once refrigerated. Just reheat in the microwave or stove-top until warm, if needed add a bit of water.