Espanol is a Filipino sticky rice delicacy. Made of toasted glutinous rice flour cooked in coconut milk. A popular hearty and healthy snack that only needs 4 basic ingredients.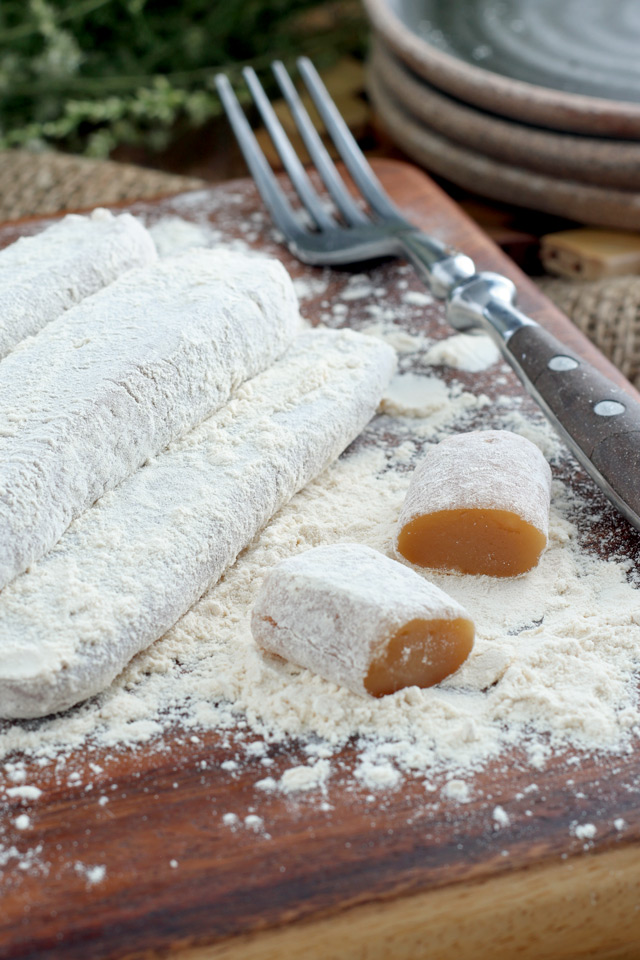 I have made various types of rice cakes before, like suman sa lihiya, biko or kalamay, kutsinta, buchi and palitaw. It just amazes me how many varieties of Filipino rice cakes there are. Each distinctive from one another even though they share mostly the same ingredients.  Espasol is one of the easiest I've made so far.
What is Espasol?
Espanol is a kind of Filipino rice cake that is made from toasted glutinous rice flour, sugar, and coconut milk. This Filipino delicacy hails from the province of Laguna. It is a popular (and usually expected) 'Pasalubong' (a homecoming gift to friends or loved ones) if someone comes or visits Laguna. They are usually sold wrapped individually in a piece of white paper.  
Its simplicity is probably what makes it appealing to a lot of people. But don't be fooled as it is quite filling for a snack. This recipe actually only needs four ingredients to make. You can still cut it down into three, skipping the vanilla extract if you like. A special Espasol would have toasted strips of coconut or grated coconut in it.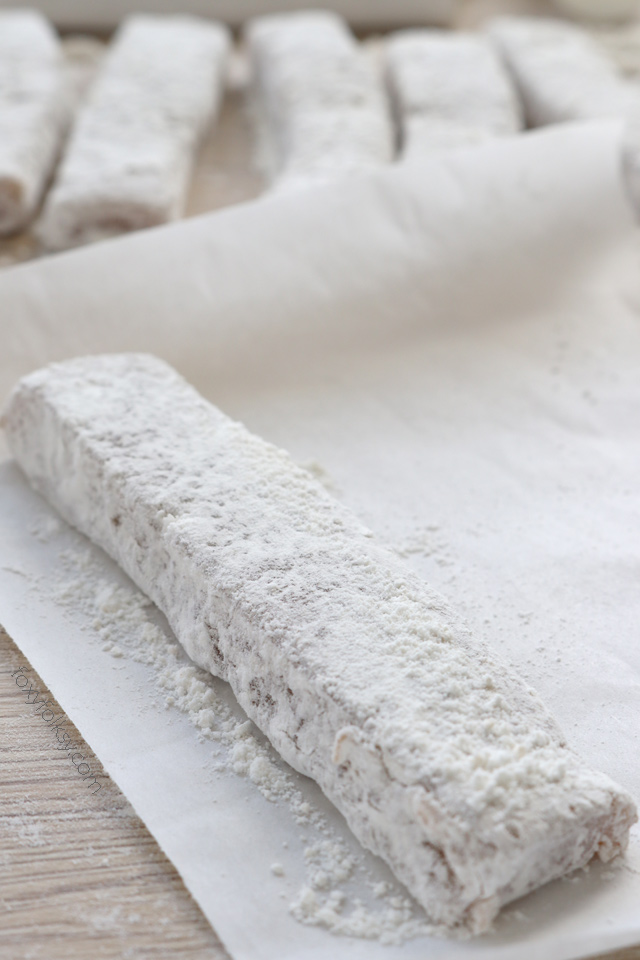 Although the process is quite simple and straight-forward, it will require some muscle work with the stirring while combining the solids and the liquids. It can get quite difficult to stir while the sticky dough is forming. But you should not get discouraged, it only takes a few minutes. And what is a bit of muscle exercise, should be good for you!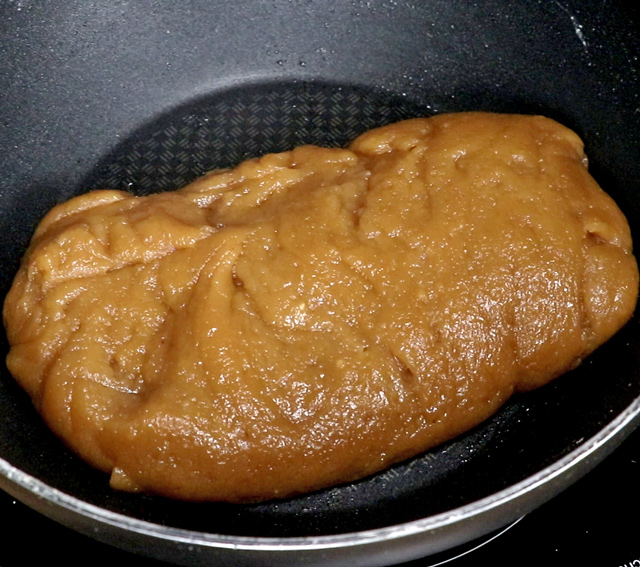 Armin's first Espasol experience is something more like a slow realization. As he had his first bite, he looked quite unsure what it was that he ate. But he informed me, on his third roll, that he was growing fond of them. I actually caught him playing with a piece as they are quite squishy. Yup! I have a big kid for a husband!????????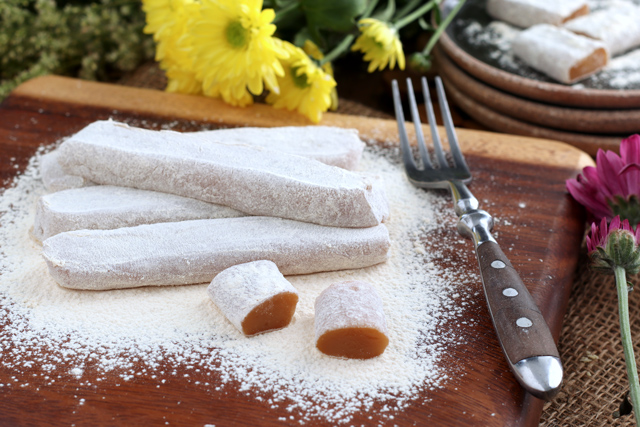 Printable Recipe
Espasol Recipe
Espasol is a Filipino sticky rice delicacy. Made of toasted glutinous rice flour cooked in coconut milk. A hearty and healthy snack that only needs 4 basic ingredients.
Instructions
In a skillet or pan over medium-low heat, toast the glutinous rice flour while stirring every so often until it turns slightly brown, about 10-15 minutes.

While waiting, combine the rest of the ingredients in a pot or saucepan and bring to boil. Cook until sugar is completely dissolved and let it simmer for about another 5 minutes.

Turn the heat on the rice flour to low. Remove ½ cup from the rice flour and set aside. Then gradually pour the liquids into the center of the pan while continuously stirring from the middle going out, mixing in the flour into the liquids as you go. It will be very sticky so use a wooden spoon or something that is sturdy. Keep on stirring until it forms a sticky dough. You know it is done when you take a spoonful and turn it over and it holds its form.

Transfer the sticky dough to a flat surface that is generously dusted with the reserved toasted glutinous rice flour. Flaten the dough to about half an inch thick. Cut into logs (about 4 inches long) using a knife or dough cutter. Roll each log in toasted rice flour. Wrap each piece with baking paper or simply serve on a plate.
Nutrition
Calories:
176
kcal
Carbohydrates:
22
g
Protein:
2
g
Fat:
10
g
Saturated Fat:
9
g
Sodium:
66
mg
Potassium:
99
mg
Fiber:
1
g
Sugar:
13
g
Vitamin C:
0.4
mg
Calcium:
8
mg
Iron:
1.5
mg
This Espasol recipe was originally published in September 2017. Updated to include new photos and a recipe video and additional information.