On my first Christmas here in Germany, three years ago, we went to visit Armin's mom and relatives in Ulm.  As luck would have it, we arrived while Armin's cousin, Renate, was preparing her Christmas potion- the Eierlikör. I would say it is the German version of Eggnog but more potent, thicker and creamy. And unlike the other recipes for Eggnog I read, the Germans usually do not find it necessary to temper their eggs, as long as they are fresh I think this will not be a problem. But for those who are skeptical then it can also be done.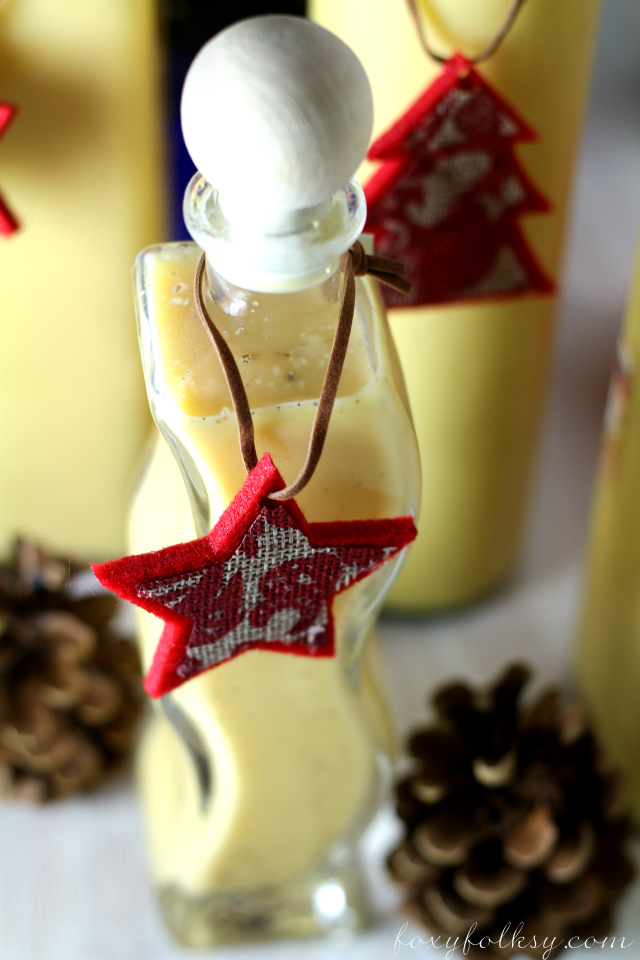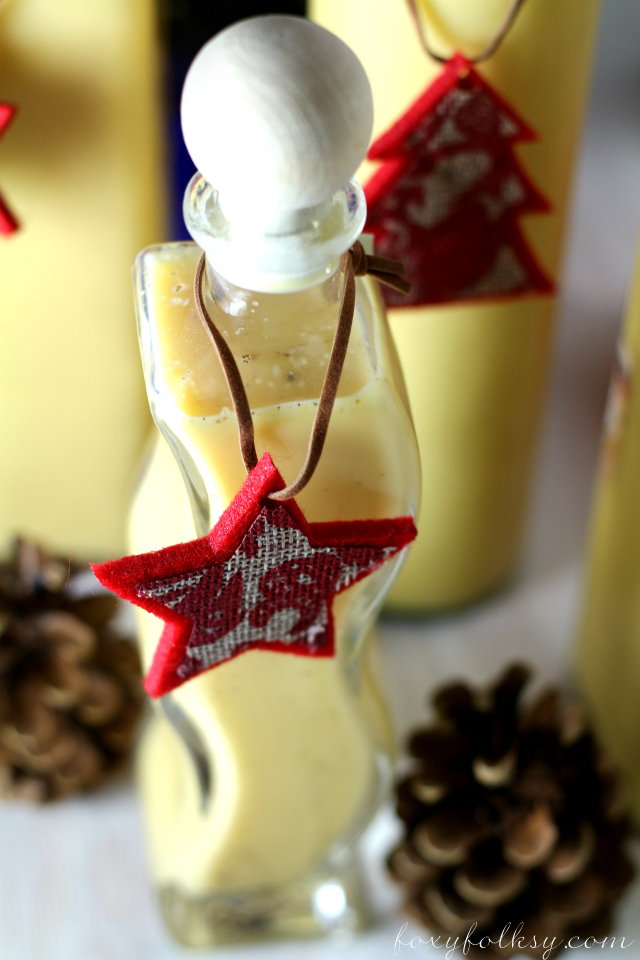 After trying Renate's Eierlikör, it has been a tradition for us to make it every Christmas season too, some to give away to our friends and neighbors and some for us to enjoy. This recipe is really very simple and very straightforward. It is done in less than 30 minutes or even faster if done by two. Armin was a real trooper and helped me separate the egg yolks from the white. But I think it was because he was eager to try the hack we saw on a video where they use an empty bottle to suck the egg yolks, thus separating it from the white. It was more difficult than it looks, especially when the yolk breaks while being sucked. I think he broke three before he decided it is probably better if he does it the old-fashion way...feeling sorry at his disappointment (that the hack didn't work so well),  I handed him our egg separator (that we had for some years now but he knew nothing about) and it was done faster.  
Printable Recipe
Eierlikör - the German version of Eggnog
I would say Eierlikör is the German version of Eggnog but more potent, thicker and creamy.
Ingredients
10

egg yolks

2

cans (12 fl oz)

evaporated milk

2

whole

vanilla pod

1

pound

sugar

1

bottle (23.6 fl oz)

brandy
Instructions
Combine the egg yolks and evaporated milk in a large bowl.

Slice the vanilla pod into half and scrape the vanilla seeds out with the back of the blade of the knife, add the seeds to the mixture and stir (do not whisk) until well combined.

Add the sugar and then keep on stirring until the sugar is dissolved. This might take a while.

To get a smoother texture, use a sieve while transferring the mixture into another bowl.

Lastly, add the brandy and stir a few times more.

Transfer the Eierlikör or Eggnog in bottles and let it stay overnight in the fridge if you can wait.
Notes
This recipe makes 2 liters of Eierlikör or Eggnog.
The original recipe calls for Cognac (brandy) but rum can be used instead.
Nutrition
Calories:
1172
kcal
Carbohydrates:
230
g
Protein:
14
g
Fat:
24
g
Saturated Fat:
8
g
Cholesterol:
976
mg
Sodium:
46
mg
Potassium:
98
mg
Sugar:
226
g
Vitamin A:
1300
IU
Calcium:
116
mg
Iron:
2.6
mg