Brownies??? Of course, I love them, I could probably eat a whole box all by myself (if nobody would stop me...like my inner voice is doing right  now after my third piece...oh well..) I have to confess though that this is my very first time to make them. Good thing I found this easy brownie recipe.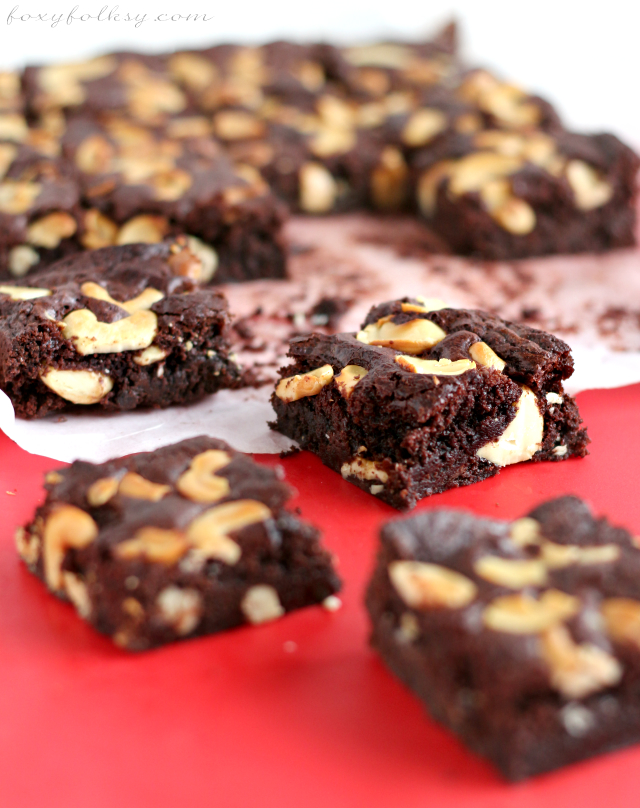 Brownies have been on my 'to Try` list for a long time but I never actually got on doing it. Why ever! I mean, it is not that difficult to make and the ingredients are quite simple. I guess I was just lacking inspiration or the inclination...until the other day, when I had this intense craving for brownies...ok, actually, I was initially craving for chocolates which we (intentionally for a reason) ran out of.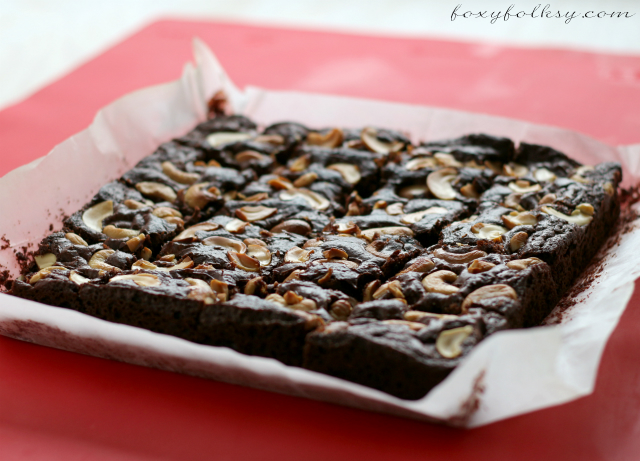 So I made a quick check on our food supplies and I was positive that I have all the basic ingredients (and more) to make brownies. Then I turned to Google for help to find an Easy Brownie Recipe but to my utter disappointment, all the recipes require 3 eggs or more and we are down to our last 2!!! The problem is, all stores were closed due to the holidays! Good thing I found this  Fudgy Brownie Recipe from Inspired Taste which inspired me to go on even if I have only 2 eggs left. I just tweaked the ingredients a bit after reading so many different (at least 10 of them) recipes for brownies. The procedure is also a bit different because I want to have it really quick and easy!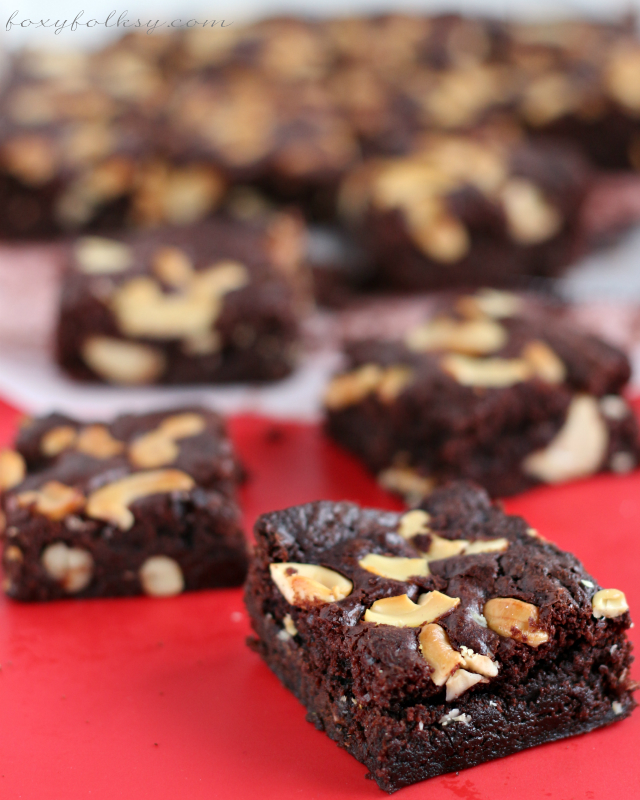 Some of the recipes I read use chocolate bars but I opted to use cocoa powder instead. I have both on hand but using cocoa powder saved me the time of melting the chocolate bars..hehe! I learned also that there are two different types of brownies, it can be either fudgy or cakey.  This one is Fudgy!
Easy Brownie Recipe
This fudgy Easy Brownie Recipe will surely satisfy your chocolate craving and made even easier using cocoa powder and other simple ingredients.Try it now!
Instructions
Line an 8-inch square baking pan with parchment or wax paper leaving an overhang on opposite sides of the pan for easier lifting or removal of the brownies once they are baked.

Preheat oven to 160°C/320°F.

Place butter in a big microwave-safe bowl and nuke it until it is completely melted. It took me 3 times 30 seconds on high power.

Now add the sugar and cocoa powder to the melted butter and mix with a whisk or hand mixer for 1-2 minutes. It will be still gritty at this point. No worries.

Stir in the salt and vanilla and then add the eggs one at a time stirring vigorously after every addition. Continue on mixing until the batter becomes smooth (about 2-3 minutes).

Mix in the flour and baking powder then go on beating for another minute or two.

Add half of the cashew nuts to the batter if using and mix until well distributed.

Pour the batter into the lined baking pan spreading it evenly. Sprinkle the other half of the cashew on top distributing them equally.

Bake for 20-25 minutes or until the inserted toothpick comes out almost clean. Let it cool completely before removing from the pan.
Nutrition
Calories:
203
kcal
Carbohydrates:
21
g
Protein:
3
g
Fat:
12
g
Saturated Fat:
6
g
Cholesterol:
41
mg
Sodium:
117
mg
Potassium:
144
mg
Fiber:
1
g
Sugar:
13
g
Vitamin A:
280
IU
Calcium:
20
mg
Iron:
1.5
mg