As I promised on the part 1 of this article, I will show you now how we made paper roses using florist's crepe paper. This requires just a bit more work than the first tutorials but still easy. The second one is to make peony with tissue paper which is a lot easier and so much fun!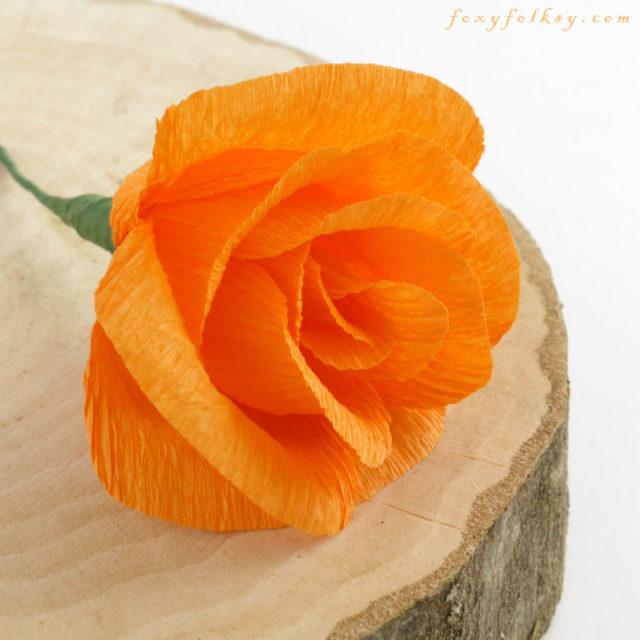 Materials:
Florist's crepe paper
Floral Wire
Floral Tape
 (or just use green crepe paper and glue)
Tools: scissors, chopstick or pencil
This is how florist's crepe paper looks like, for those who do not know it. I had to admit, I also didn't know that there are different kinds of crepe papers until I came accross this one while looking for materials for our wedding project. The main difference it has from regular crepe paper is that it is more strechable, which is needed for making this paper roses.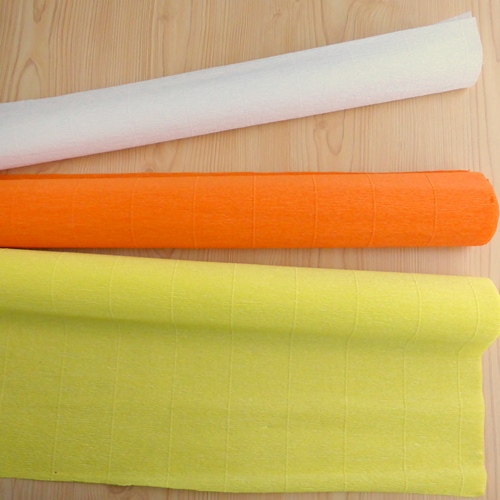 Step 1:  Cut crepe paper in three different width with 2, 3 and 4cm and at a lenght of about 7-8cm.  You will need four of each size so you will have 12 petals each rose. You can add more if you want. Then cut each one into a elongated petal shape. Next, stretch the middle part by pulling from opposite side while the thumbs are pushing the middle out to form a curve. Do the same to all petals. Using a chopstick or pencil curl the ends outwards.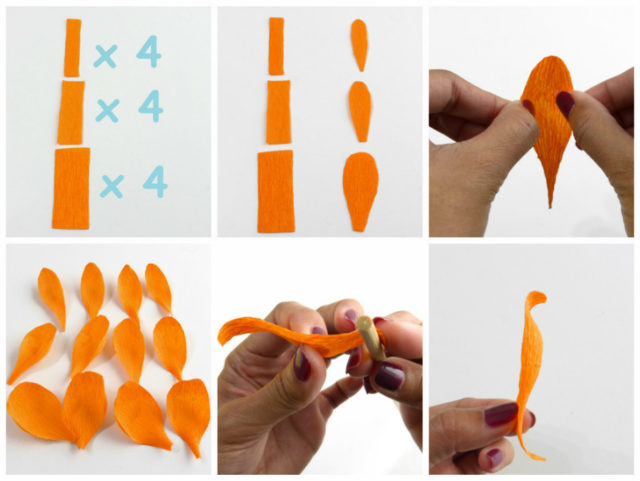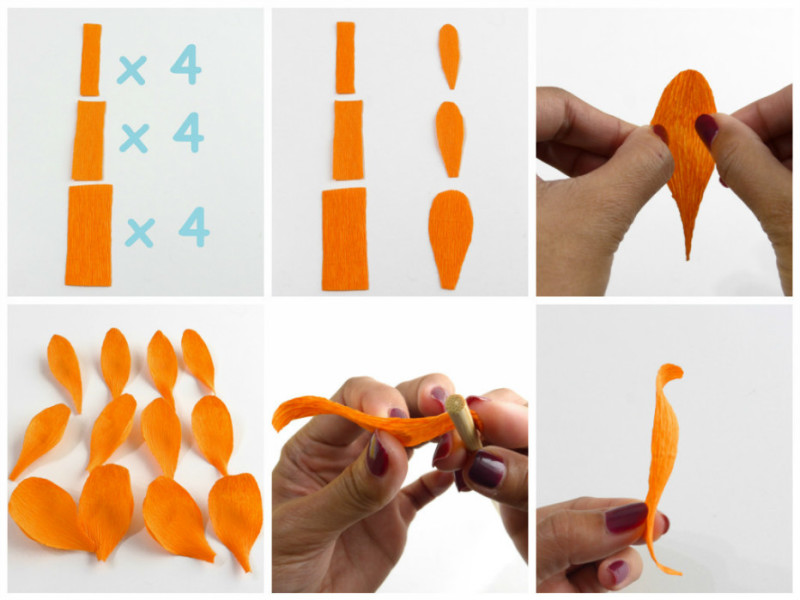 Step 2: After all petals are stretched and curled, it is time to assemble our rose by simply adding  petals from left to right overlapping each other. Start from the middle using the smaller petals then getting bigger as you go on.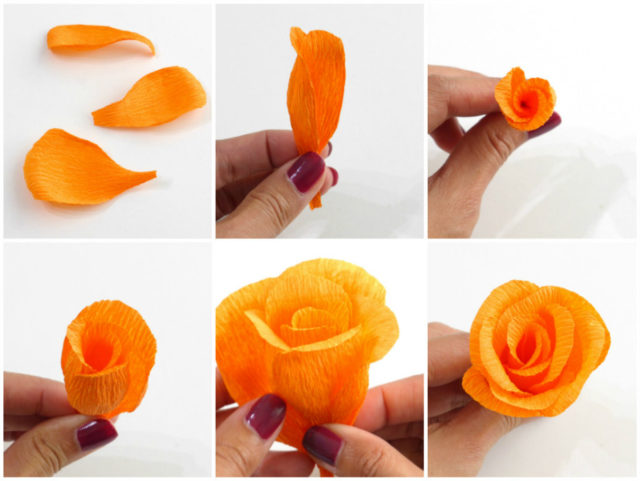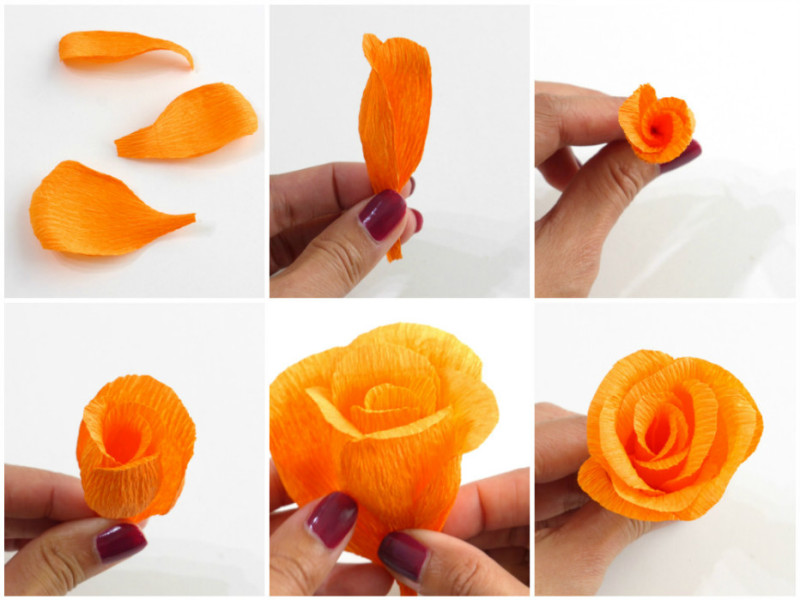 Step 3: Bind them all together at the base, using floral wire. Cover the base and stem with floral tape. If using green crepe paper instead: glue the end of a green crepe paper at the base and twist it around the wire until you reach the end. Your done!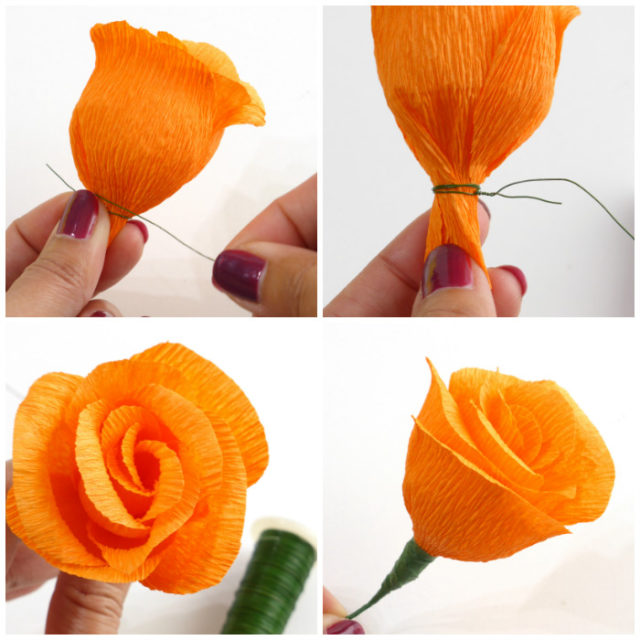 Now for the Tissue Paper Peonnies. My favorite because it is so easy to make but looks so pretty and delicate. I used here only one tissue paper per flower but you can combine 2 tones of the same color to give it a more dramatic effect.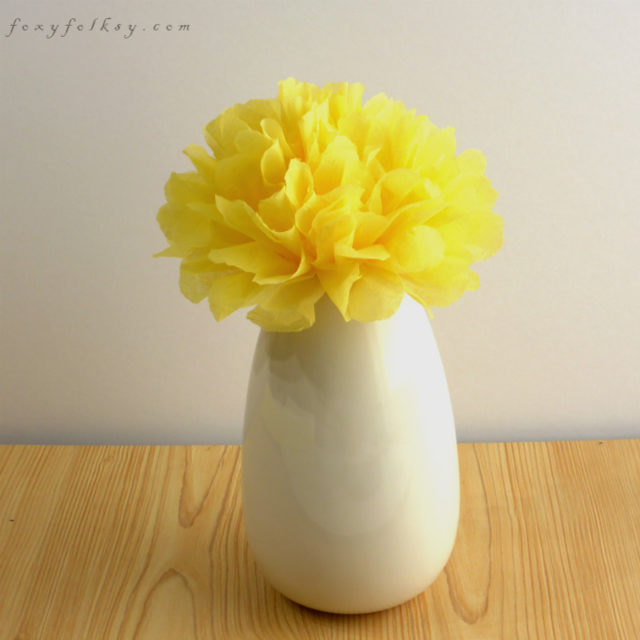 Materials:
Tissue  paper
Stapler
Tools: scissors
First is, unfold your tissue paper so it is folded only once. now from one end start to fold it like that of an accordion. Staple it at the middle then cut  both corners round. At one of the ends separate the leaves. This might take some patience 🙂 . Do the same to the other half. Then start pulling each leaf towards the middle from one half then the other alternately until you reach the last leaf. You're done!