Try Champorado for breakfast. A Filipino sweet porridge made from cocoa and glutinous rice served with evaporated milk.
Champorado is a popular breakfast among Filipinos. If this rich chocolatey rice porridge or pudding does not get you up and about in the morning, I don't know what else will. You can also serve it as an afternoon snack for an energy boost.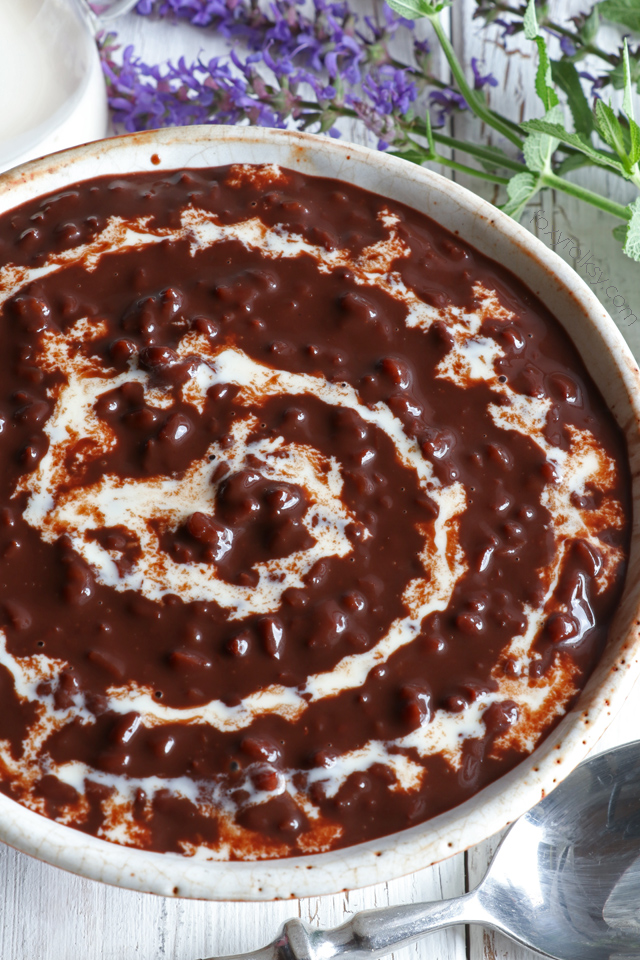 Usually, in the Philippines,  Champorado is eaten along with fried Tuyo, that is dried salted fish. I was not able to appreciate or even comprehend this weird combination while I was a kid. But later on, I actually learn to like it (a lot). It is like eating salted chocolate! The dried salted fish is usually shredded into bits and added on top of the Champorado and it gives a wonderful contrast to the sweetness of Champorado.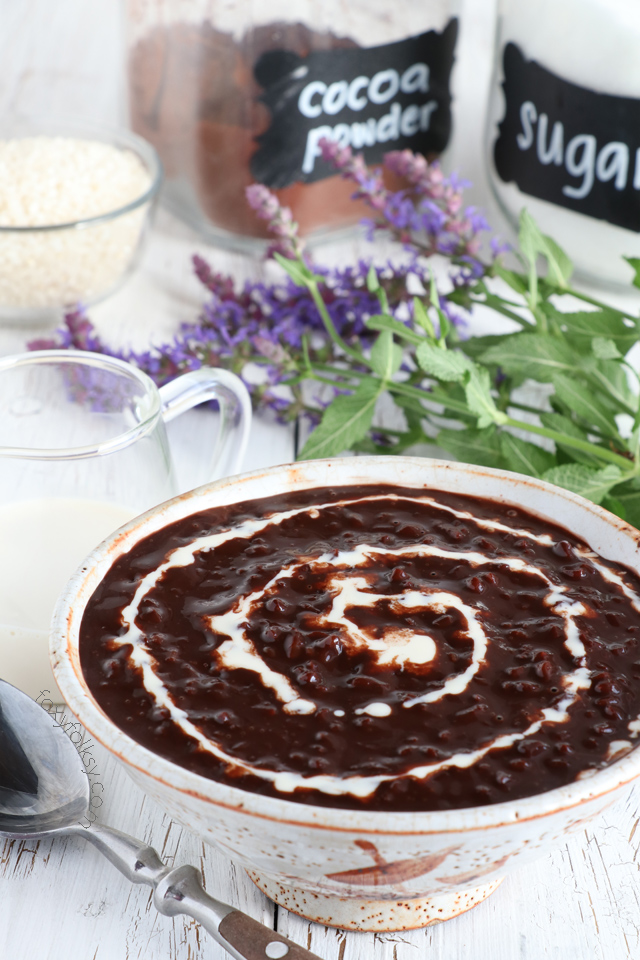 There is a certain way I enjoy my Champorado.  I like it really milky so I add a lot of evaporated milk on top....but...I do not mix them together like others normally do. Carefully, I would try to scoop the Champorado and some milk with a spoon and I do it carefully so they would not mix. This is the way I do it since I was a kid..as long as I can remember eating Champorado, this is the only way I would enjoy it. My Mama thought it was weird and sometimes get into a fight with my siblings because I end up using almost all of the evaporated milk. It is because I like the distinct taste of both milk and chocolate separately but at the same time. Ok, maybe still weird, but not for me. Do you a certain but weird way of enjoying your favorite food too?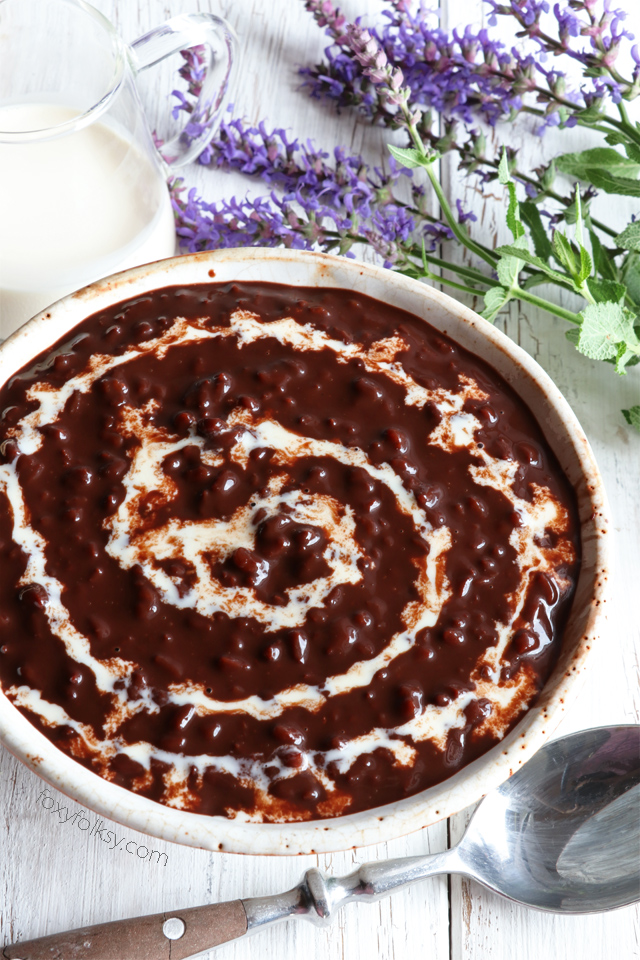 Printable Recipe
Champorado
Try Champorado for breakfast. A Filipino sweet porridge made from cocoa and glutinous rice top and served with condensed milk.
Instructions
In a pot over high heat, bring 3 cups of water to boil. Add the glutinous rice and let it cook for 5 minutes, stirring from time to time.

Dissolve cocoa powder in 1 cup warm water. Make sure all lumps are gone. Pour cocoa mixture into the pot of rice and continue cooking until it gets thicker. Turn heat to medium-low. Add the sugar and stir occasionally to prevent rice from sticking at the bottom of the pot. Add more water if it gets too thick and the rice is not yet done.

Remove from heat once the glutinous rice is done and the desired consistency is achieved. Note, however, that the glutinous rice will continue to expand and absorb the liquid even after cooking.

Serve Champorado in a bowl and add some evaporated milk on top.
Nutrition
Calories:
241
kcal
Carbohydrates:
40
g
Protein:
8
g
Fat:
8
g
Saturated Fat:
4
g
Cholesterol:
25
mg
Sodium:
109
mg
Potassium:
432
mg
Fiber:
3
g
Sugar:
34
g
Vitamin A:
210
IU
Vitamin C:
1.7
mg
Calcium:
253
mg
Iron:
1.7
mg