This homemade Cajun seasoning mix is a must-have in your pantry. An easy way to spice up a simple dish and bring it to the next level.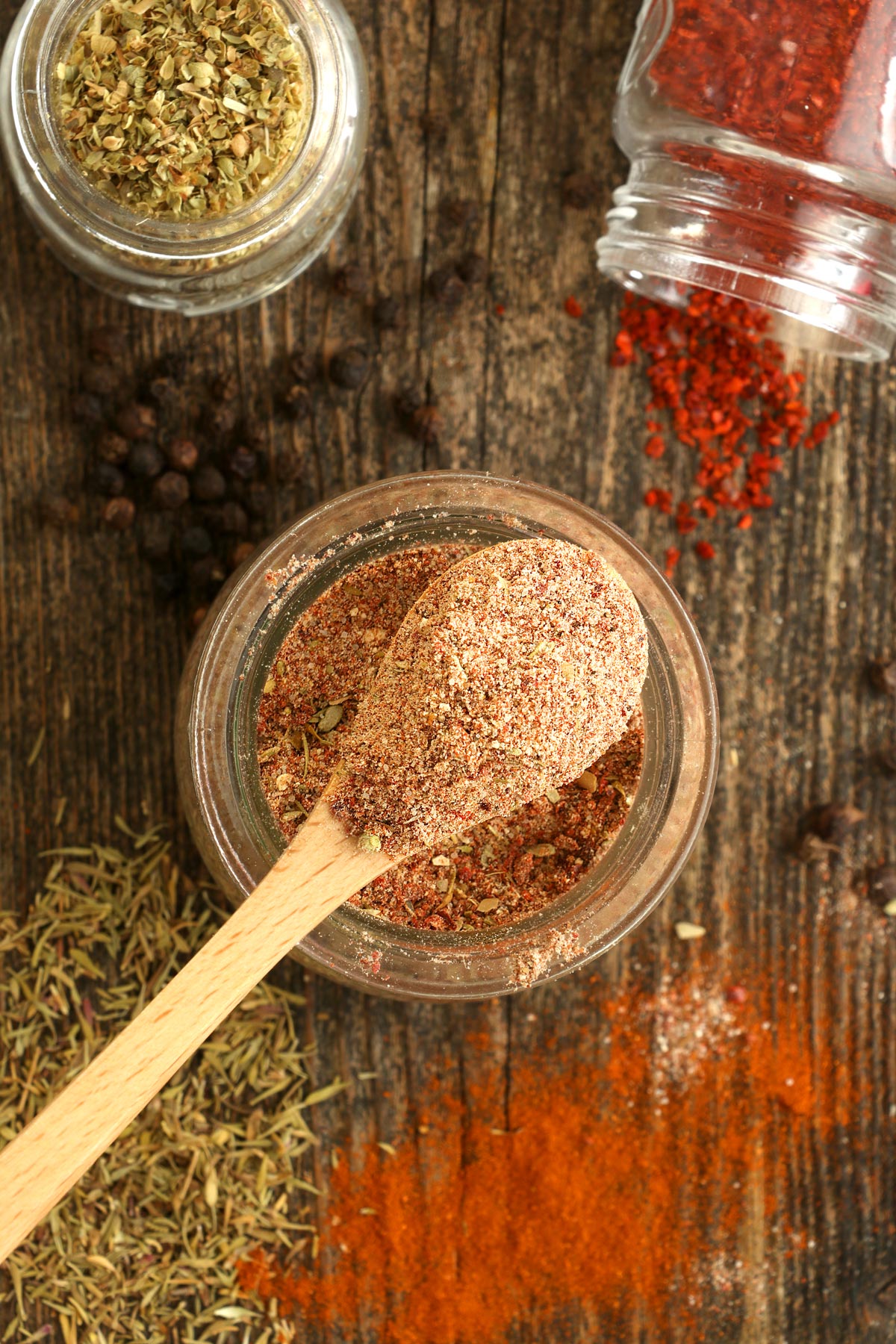 Jump to:
What is Cajun Seasoning?
Cajun seasoning is a mix of spices that is the soul of Cajun cuisine that hails from the deep south state of Louisiana. Introduced by the Acadian immigrants during the 18th century, it is a blend of varied cultural flavors from Spain, France, and Africa. Known for its rustic yet bold flavors, it has now become a popular way of cooking all over the world. It instantly amp up plain meat, seafood, and veggies with its riot of colorful and aromatic spices.
Though different folks have their own blends in making one, the ideal mix should achieve a fiery, earthy, and savory combination. It is distinctly and irresistibly good!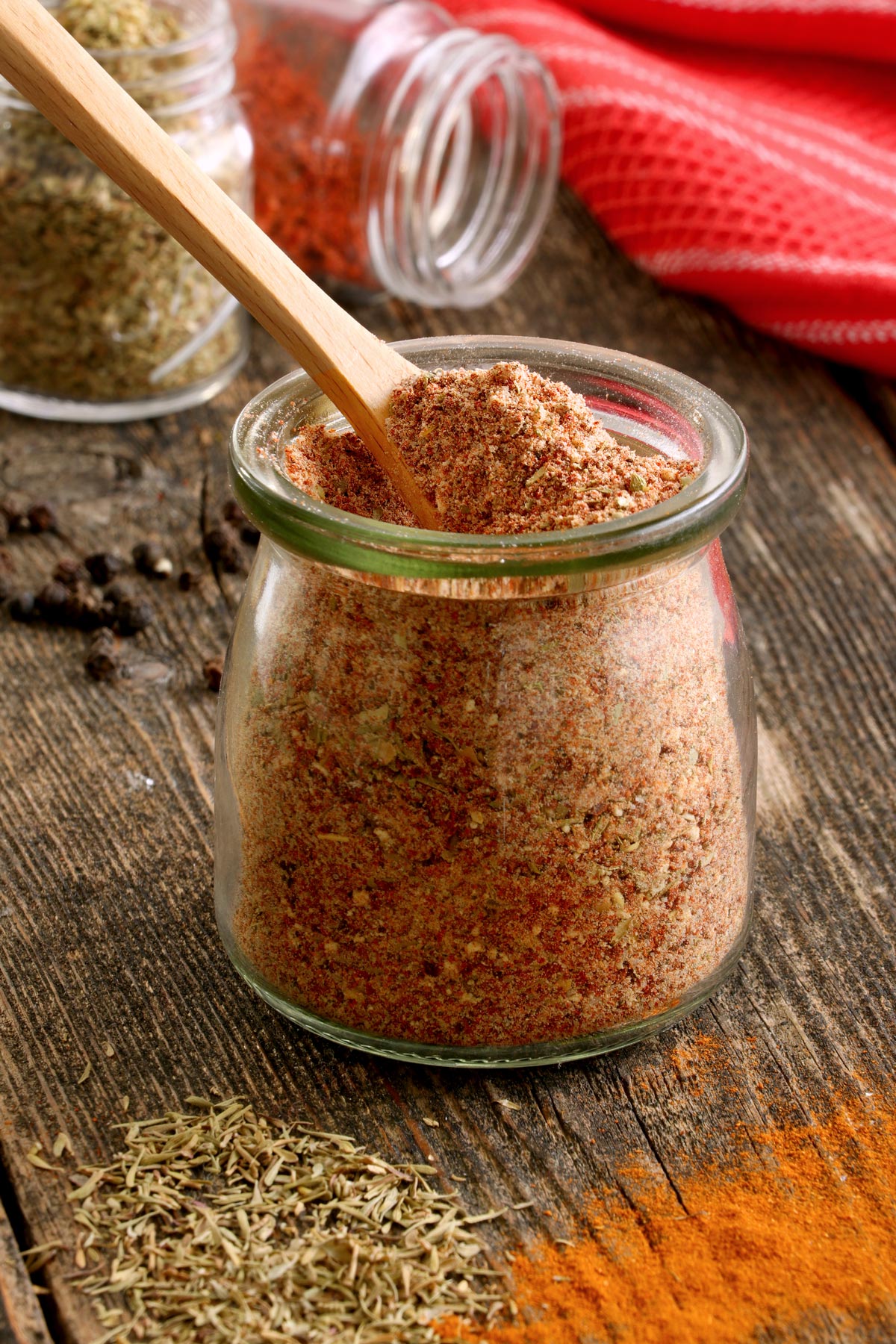 What are the ingredients?
Though you can probably find a lot of ready mixes in the market, homemade versions will always have the advantage of quality, budget, and flavor control. For my version, I used the following spices:
Paprika
Garlic powder
Onion powder
Dried oregano
Salt
Dried thyme
Ground black pepper
Cayenne pepper
Feel free to omit or add other spices of your choice and use measurements based on your preferences.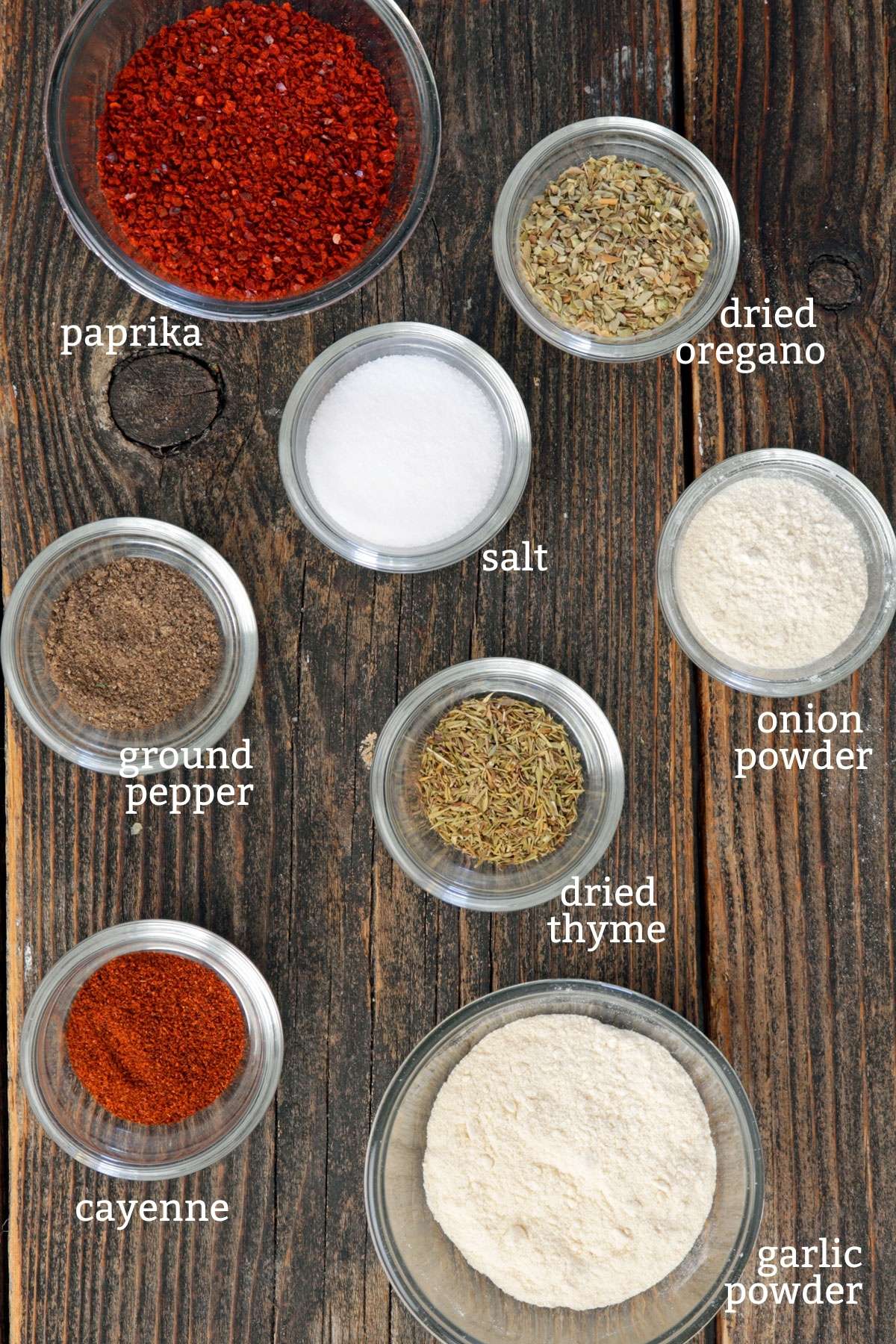 Where to use it?
This brilliant cajun spice works well with basically everything! I have recently tried it with my Seafood Boil recipe and was blown away by how good it was! Rub it on pork, chicken, or beef meat before frying, roasting, baking, or grilling to instantly liven them up! You can also sprinkle some on your fave roasted veggies like corn, potatoes, mushrooms, broccoli, bell peppers, etc. Try mixing it on soups, coating, and dips too. Once you have tried it, it will easily turn into one of those seasoning that you can't live without!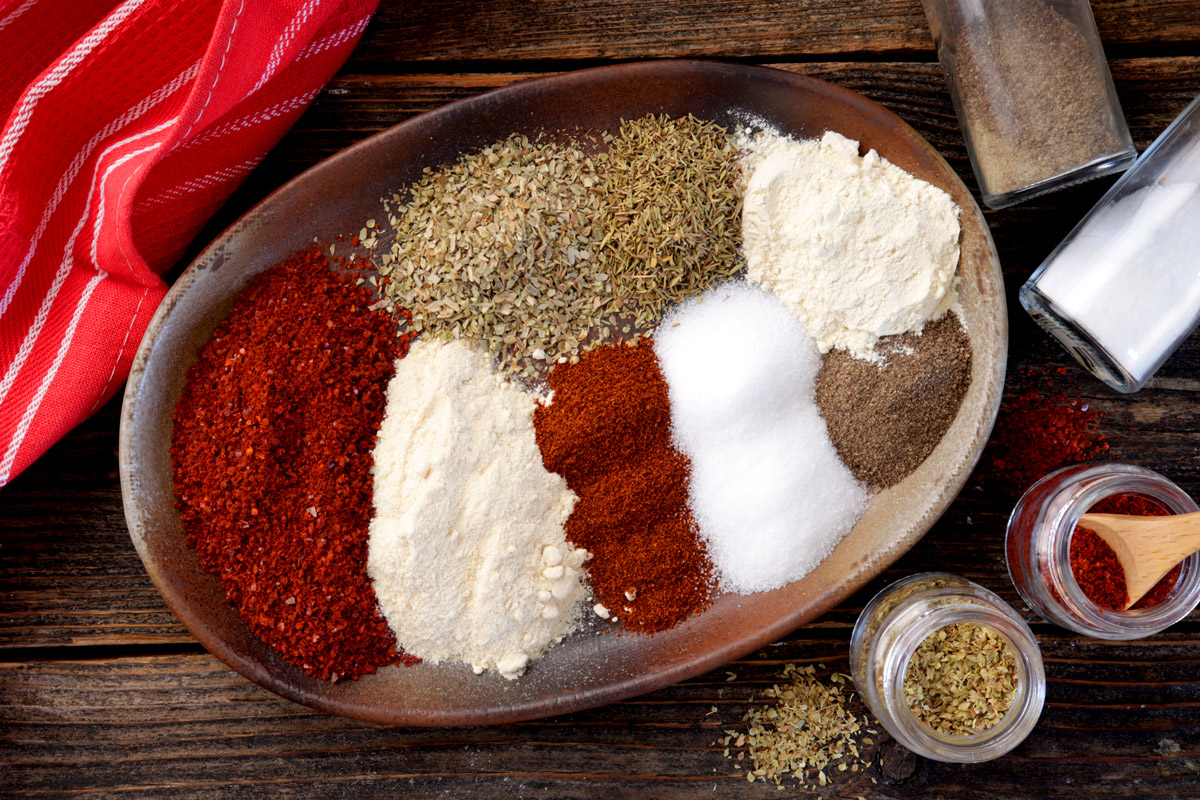 How to store it?
REMEMBER: Place in an airtight jar or container and store in a cool, dry, and dark place. Exposing them to light and oxygen for long periods of time will lead to oxidation and breakdown. This will result in discoloration and loss of sharpness of flavor.
Seal them right away after use. This ensures that moisture and humidity do not affect the spices. Otherwise, it will lead to hardening and even rapid spoilage.
Spices are better stored in glass jars to maintain their freshness better, but metal and plastic will also work. If you can't find an ideal dark nook in your kitchen to store them, use dark-colored jars instead.
When using, scoop using a dry measuring spoon instead of sprinkling it from the jar directly into what you are cooking.
Printable Recipe
Homemade Cajun Seasoning
This homemade Cajun seasoning mix is a must-have in your pantry. An easy way to spice up a simple dish and bring it to the next level.
Ingredients
4

tablespoon

paprika

3

tablespoon

Garlic powder

2

tablespoon

Onion powder

2

tablespoon

Dried oregano

2

tablespoon

Salt

1

tablespoon

Dried thyme

1

tablespoon

Ground black pepper

1

tablespoon

Cayenne pepper
Instructions
In a bowl or deep plate, combine all spices together until thoroughly mixed.

Store in an airtight jar.
Nutrition
Calories:
279
kcal
Carbohydrates:
61
g
Protein:
12
g
Fat:
6
g
Saturated Fat:
1
g
Sodium:
14206
mg
Potassium:
1425
mg
Fiber:
23
g
Sugar:
6
g
Vitamin A:
16460
IU
Vitamin C:
10
mg
Calcium:
421
mg
Iron:
18
mg
Other homemade essentials here: