A mixture of three simple ingredients- syrup, milk, and Boba pearls. Yet this Brown Sugar Milk Tea has taken the world by storm! It is so uncomplicated to make and so addicting.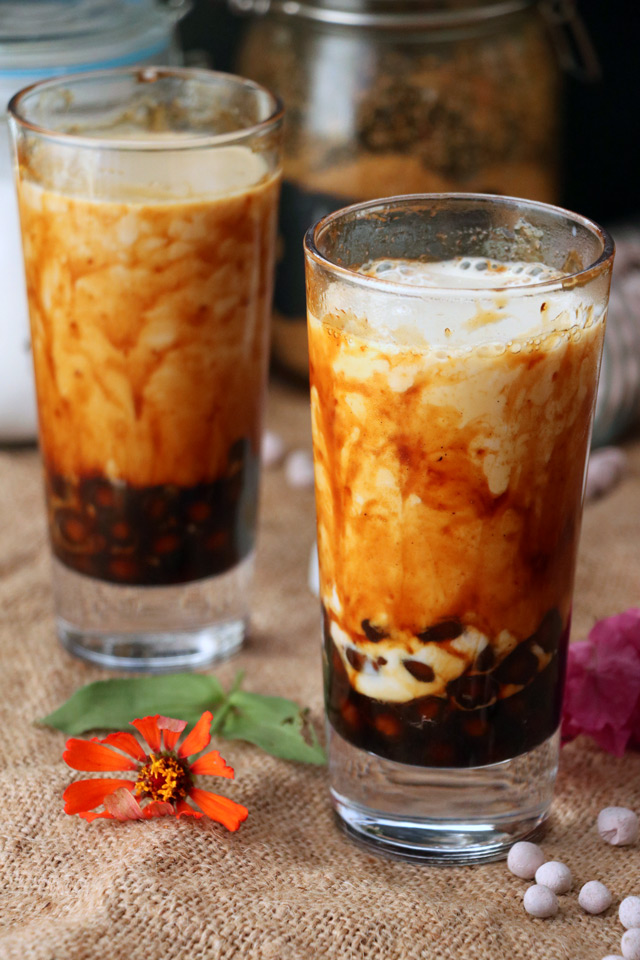 What is it and why is it so popular?
Also called Brown Sugar Bubble tea, Brown Sugar Boba Milk tea, and Tiger Sugar Milk tea. This confectionery drink originated from Taiwan and quickly became famous worldwide, with queues lasting for hours. The trademark "tiger sugar" is coined because of the tiger stripes formation on the cup due to the brown sugar syrup drips.
Despite this drink being called a milk tea, it is somewhat a misnomer as it has no actual tea on it! I reckon that it's because of its association with Bubble tea, which also originated from the same country. Nevertheless, it is still one of the most sought after specialty beverages out there today. But if you are a tea lover like me, you can try making Bubble tea at home as well.
How to make it?
This sweet delightful drink is quite easy to make! All you need is milk, brown sugar, and brown sugar boba pearls! All of this can be bought but I decided to make our own brown sugar boba pearls from scratch. It is just a little bit of work compared to my Black Tapioca Pearls. But since I got a lot of requests for this one so I made it as well.
Whether you buy the dried version or make it yourself, you have to boil the boba in water then add brown sugar to make a very thick syrup. Let it then cool down a bit.
Next is you scoop some of the syrup and boba into a tall glass. Tip the glass sideways and swirl the syrup around the insides of the glass. This is to form the "tiger stripes".
Lastly, pour in cold milk. You may also add ice if you like. Stir and serve.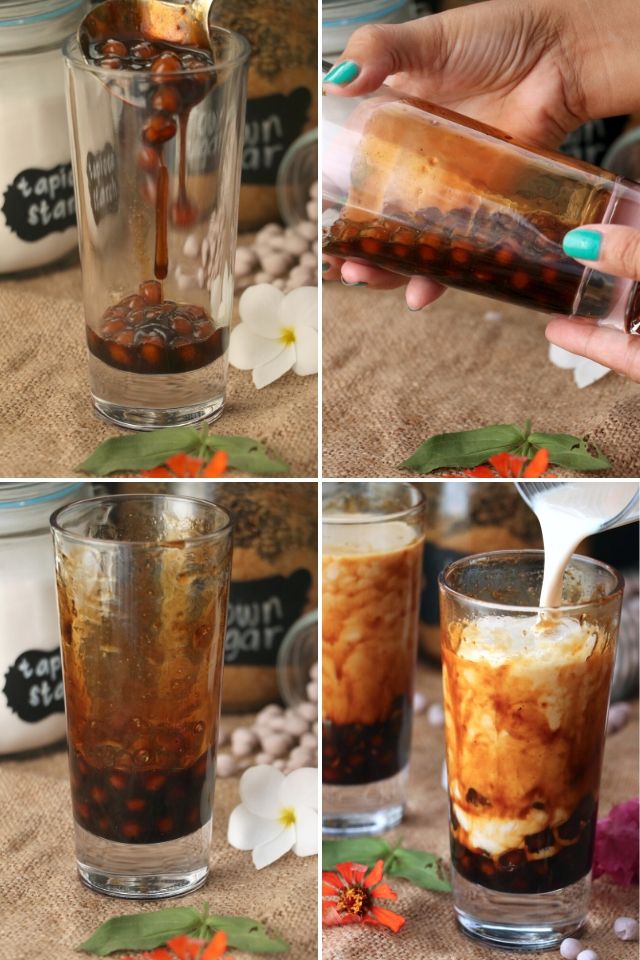 Boba Pearls VS Tapioca Pearls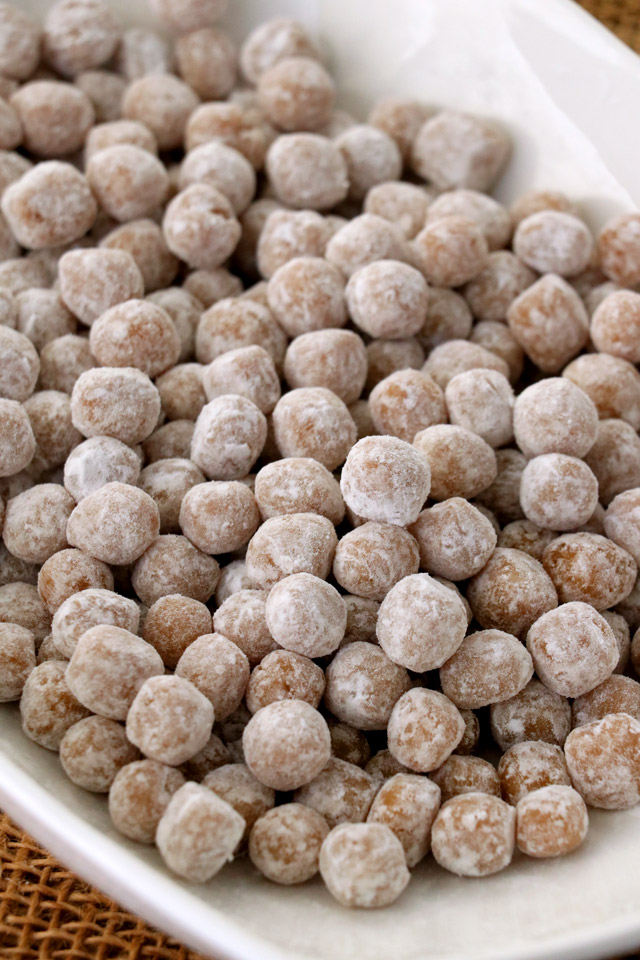 Both are made from the starch of cassava root and are high in calories and carbohydrates. The difference between the two boils down to the size of the pearl. Boba pearls are bigger compared to tapioca pearls.
Tapioca pearls have been around for a while and are used for a lot of desserts and even savory dishes. While Boba pearls originated in Taiwan much later and are made specifically for milk teas and bubble teas.
F.A.Q.
Can I use cornstarch instead of Tapioca Flour? No, it has to be tapioca flour.
Is tapioca flour the same as cassava flour? They are both from cassava but tapioca is made from the starch of cassava while cassava flour is the dried and powder form of the root itself.
What is the difference between tapioca flour and tapioca starch? They are usually one and the same and is also sometimes labeled as cassava starch.
What can I use as an alternative to milk? I recommend soy milk, taste good as well.
Why is my boba pearl dough too crumbly and won't form? Some tapioca flours absorb more water than others. Try to add more water if you see that it is getting too crumbly while cooking.
Looking for more coolers to combat the afternoon heat? These will be your best selection!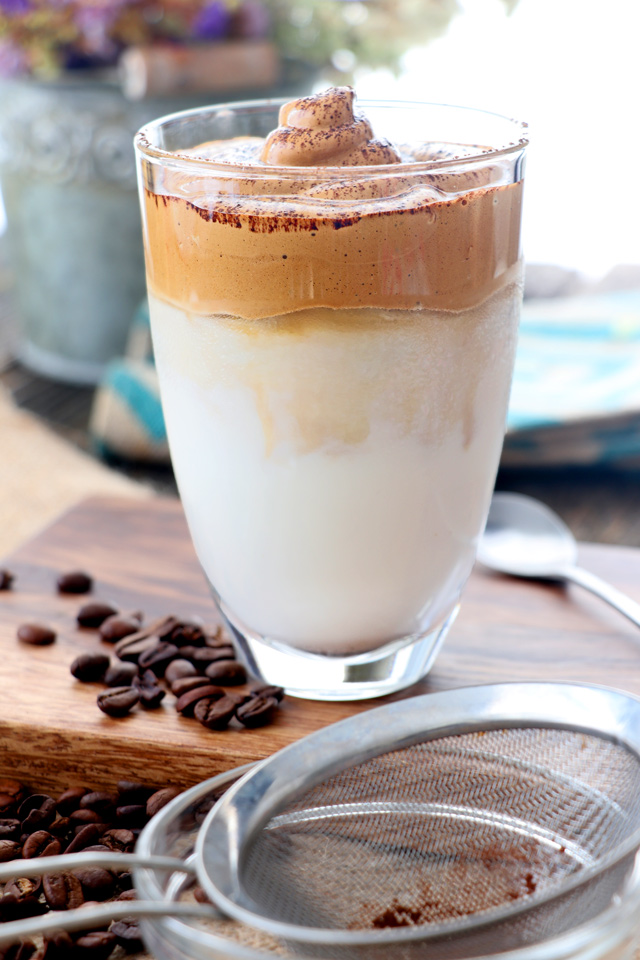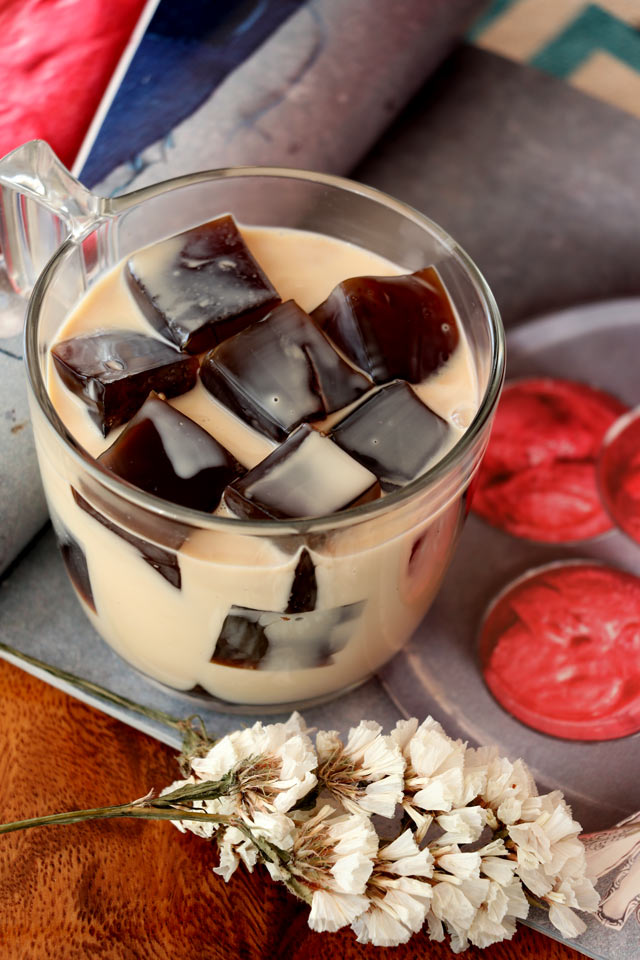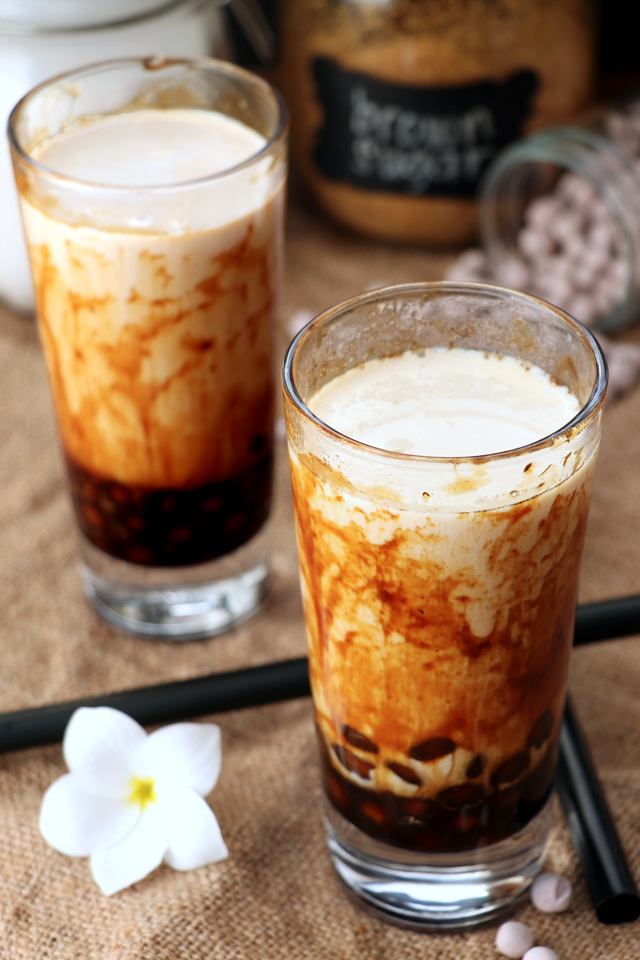 Printable Recipe
Brown Sugar Milk Tea
A mixture of three simple ingredients- syrup, milk, and Boba pearls. Yet this Brown Sugar Milk Tea has taken the world by storm! It is so uncomplicated yet addicting.
Ingredients
BROWN SUGAR SYRUP
2

cups

brown sugar

2

cups

water

for boiling
DRINK ASSEMBLY
4

cups

fresh milk

preferably cold

ice cubes

optional
Instructions
BROWN SUGAR BOBA PEARL
Combine water and brown sugar in a pan. Simmer over very low heat until dissolved.

Add 1 tablespoon of tapioca flour and stir until fully incorporated.

Turn off heat then add the remaining tapioca flour. Stir until dough is formed.

Transfer to a flat surface and knead until smooth. Place a plastic foil on top of the dough. Flatten using a rolling pin to about 1 cm thick, then cut into small squares.

Roll the pieces into small balls then place them in a bowl with 1 tablespoon of tapioca flour. Shake the bowl lightly every now and then to make sure the pearls are covered with flour and not sticking together.
BROWN SUGAR SYRUP
Pour the Boba pearls into boiling water and leave for 10 minutes. Stir occasionally.

Add 2 cups of brown sugar and stir. Leave it to boil for another 5 minutes.
DRINK ASSEMBLY
Divide the syrup and boba pearls into 4 tall glasses. Tip the glass to the side and slowly roll until the sides are completely covered with syrup.

Add milk and ice, then stir them all together with the straw.
Nutrition
Calories:
771
kcal
Carbohydrates:
173
g
Protein:
8
g
Fat:
8
g
Saturated Fat:
5
g
Cholesterol:
24
mg
Sodium:
150
mg
Potassium:
505
mg
Sugar:
146
g
Vitamin A:
395
IU
Calcium:
393
mg
Iron:
1
mg