Beef Salpicao is a quick and easy dish made of tender beef coated with a savory-buttery sauce that is full of rich, garlicky flavor. It is done in less than 15 minutes using easy-to-find ingredients—the perfect addition to your weeknight meal rotation!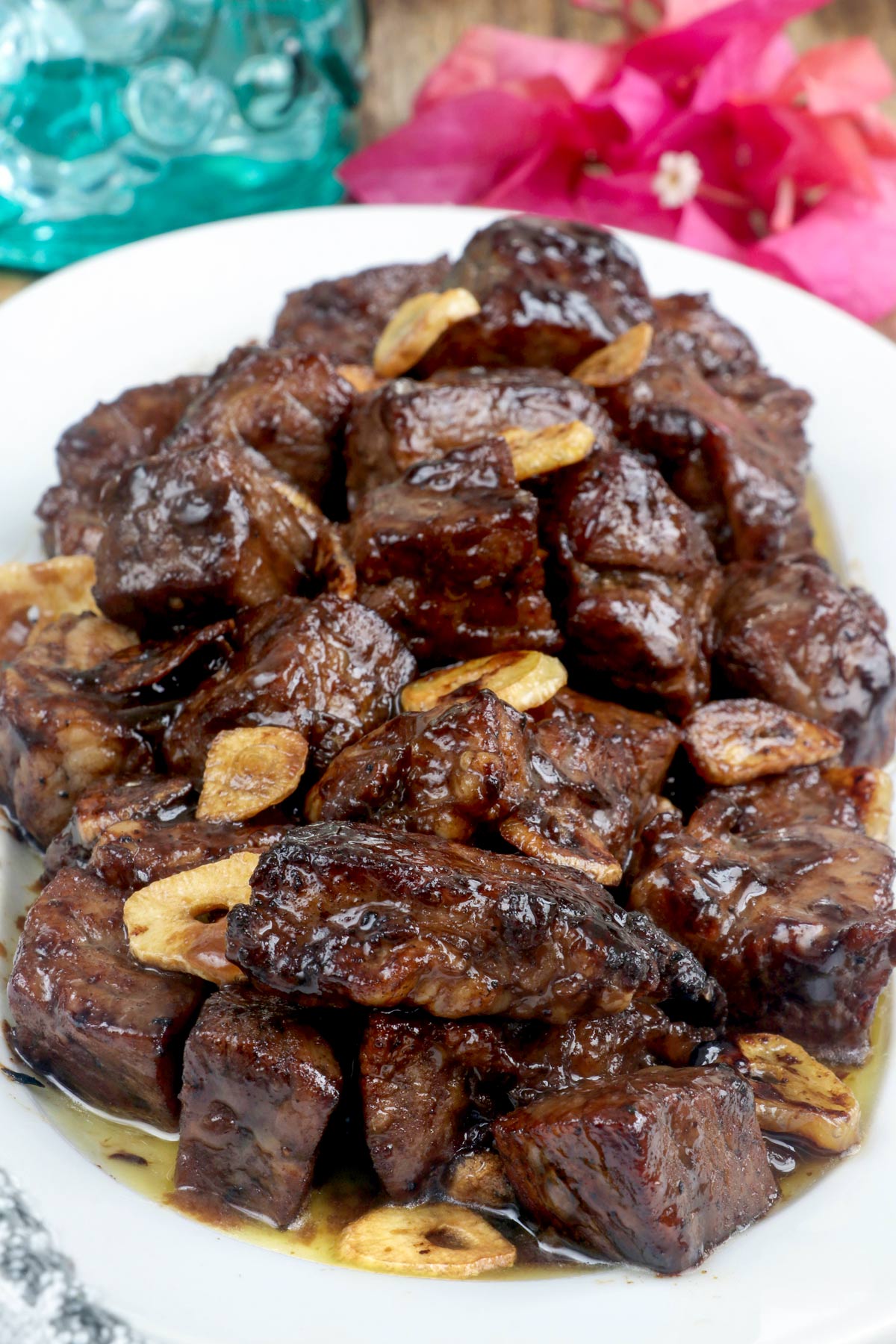 Even though beef is considered pricey compared to other proteins, no one can deny that everyone enjoys a good beef dish. Especially when it's perfectly cooked, with juicy and tender meat that is bursting with flavors, plus if it is quick and incredibly easy to make. This Beef Salpicao recipe is all that and more! It is ready in about 20 minutes, so simple but so good!
What is Filipino Salpicao?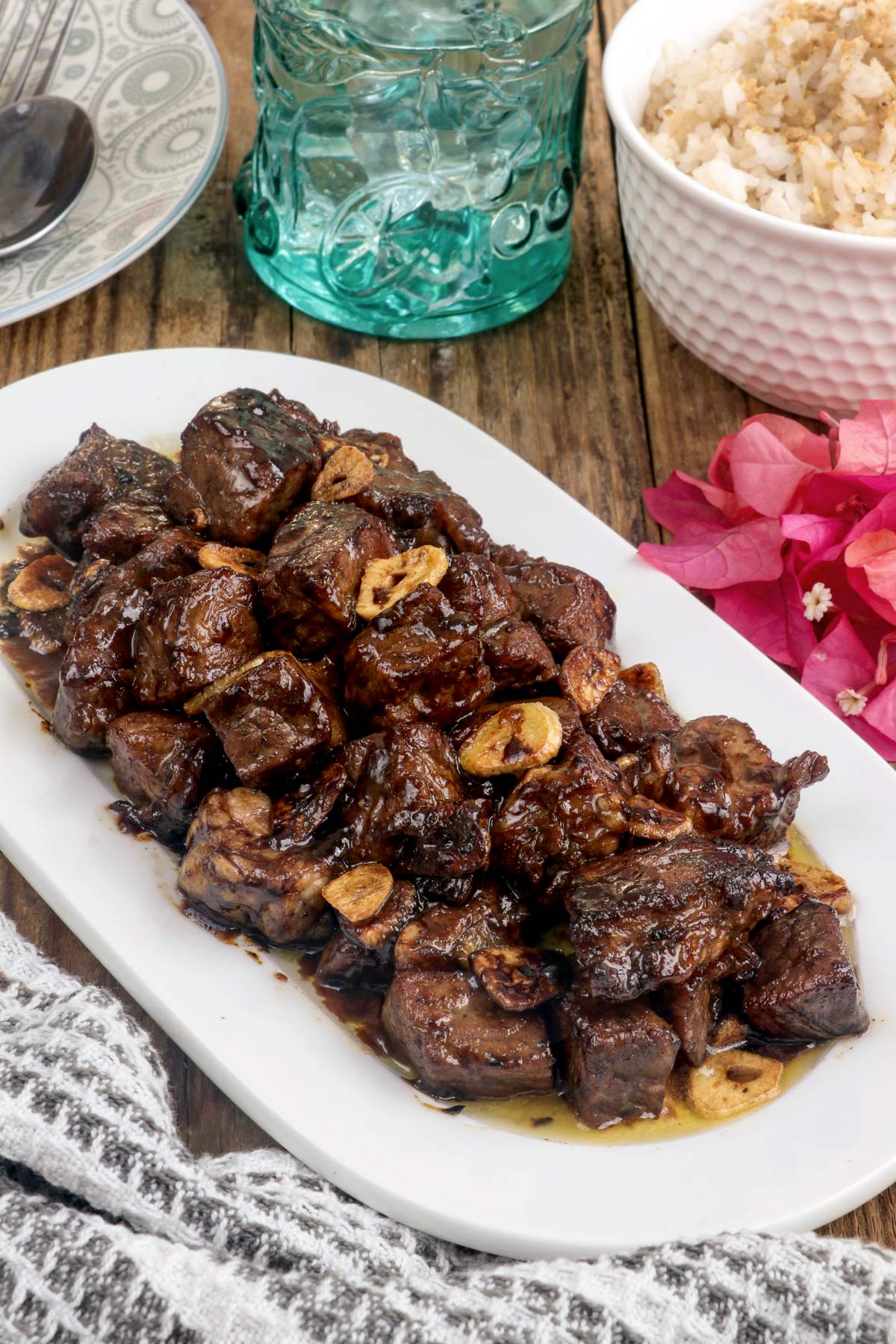 Not to be confused with the Portuguese sausage, Salpicão, the Filipino Salpicao normally refers to a quick stir-fry dish, seasoned with soy sauce, Worcestershire, or oyster sauce, and peppered with lots of garlic. It is believed to be of Spanish influence because of its name which could have been from the Spanish word "salpicar" which means to splash or sprinkle.
Beef is the most popular choice of meat for this dish, but another variation to try is the Seafood Salpicao which is made of mixed seafood and veggies. Some also use pork tenderloin and chicken meat to make this delicious dish.
Ingredients You'll Need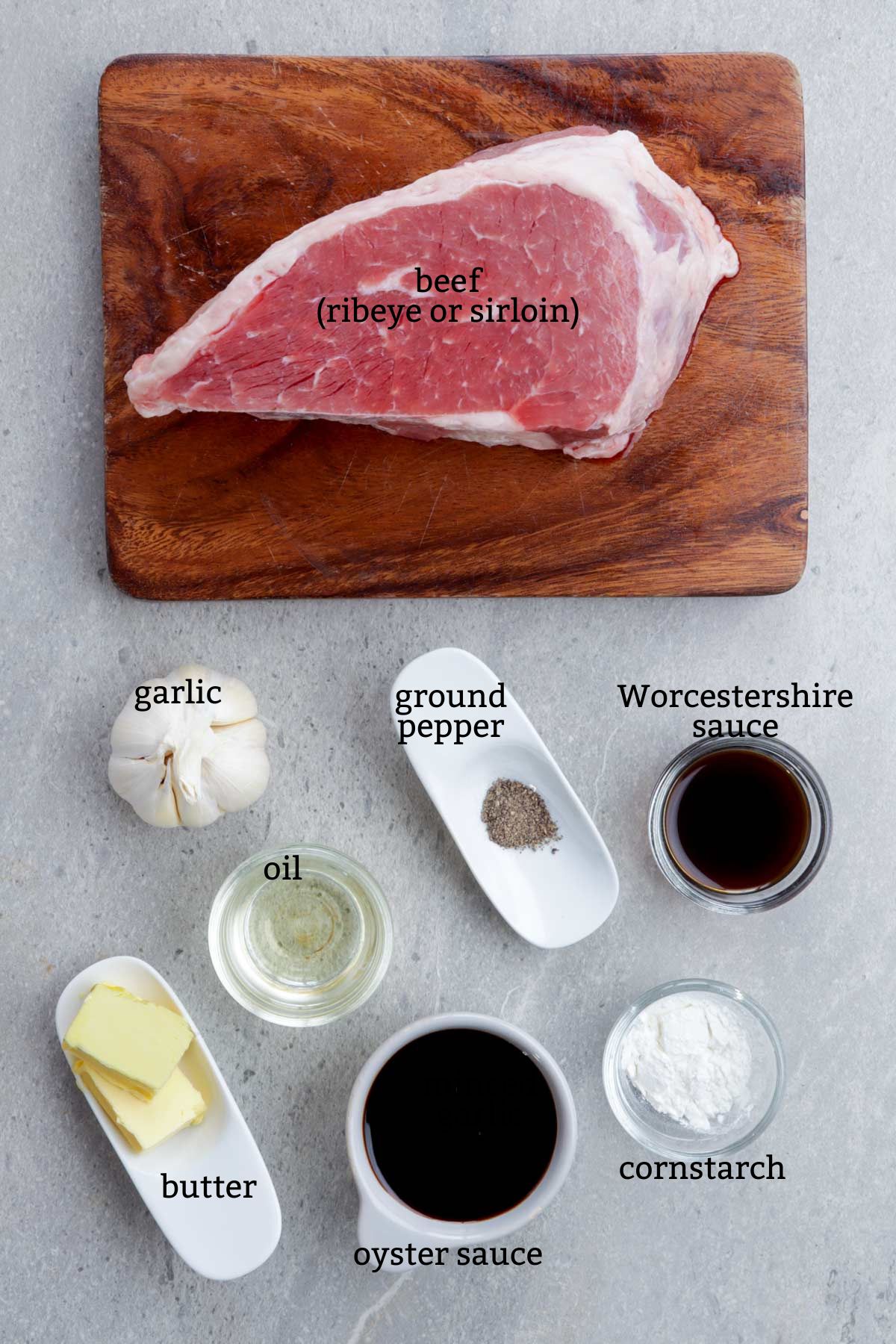 Beef- You may use sirloin, tenderloin, or ribeye cut into small cubes. These parts are known for their delicate, butter-like texture, which makes them perfect for quick cooking recipes like this.
Worcestershire sauce- this popular condiment will give the sauce a strong umami flavor with sweet, tangy, and spicy undertones. You can use soy sauce instead if you are on a strict budget. Just add a pinch of sugar or a dollop of sweet ketchup.
Oyster sauce- this thick seasoning has an earthy flavor with a salty and slightly sweet taste.
Garlic- I used six large cloves sliced thinly to give the Salpicao a robust garlicky taste. You can add more or less, depending on your preference.
Butter- adds a hint of creaminess to the sauce.
Cornstarch- is added to the marinade. It coats the meat and prevents it from overcooking while trapping the juices inside, giving them a velvety texture and keeping them juicy.
Oil - try to use oil with a high smoke point. The most common ones are sunflower, peanut, and canola.
Add-ons for Variation
If you're looking to extend the portions of your Beef Salpicao, the best options are mushrooms and other veggies like broccoli, snow peas, and bell peppers.
To make a spicier version, add chili flakes or hot chili sauce to your Beef Salpicao. Alternatively, garnish with chili peppers or jalapeno rounds.
Garnish your Beef Salpicao with parsley, chives, or spring onions to add freshness and crunch.
Other Flavorful Stir-Fry Beef Recipes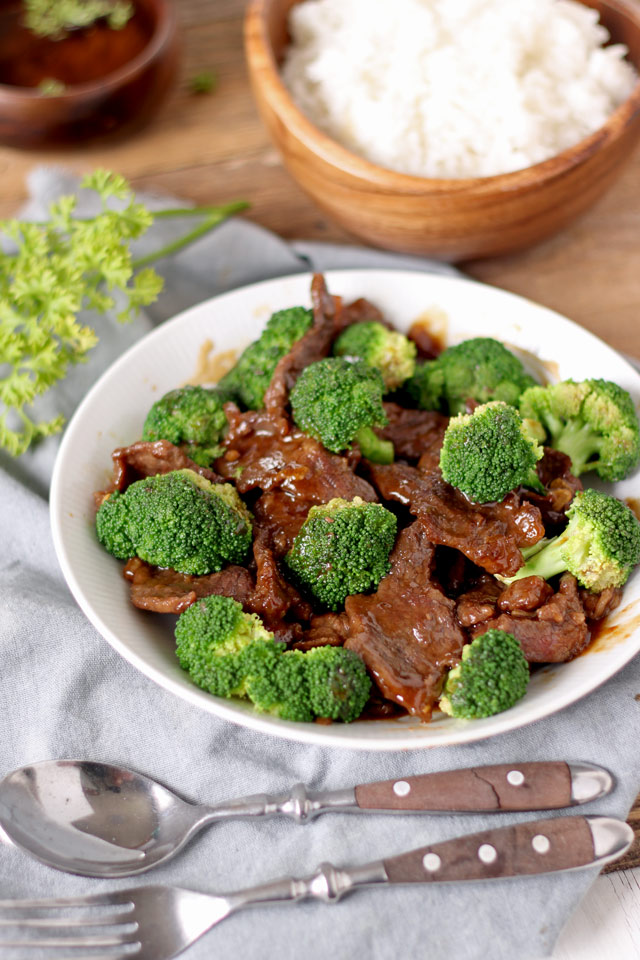 Foxy Cooking Tips for you!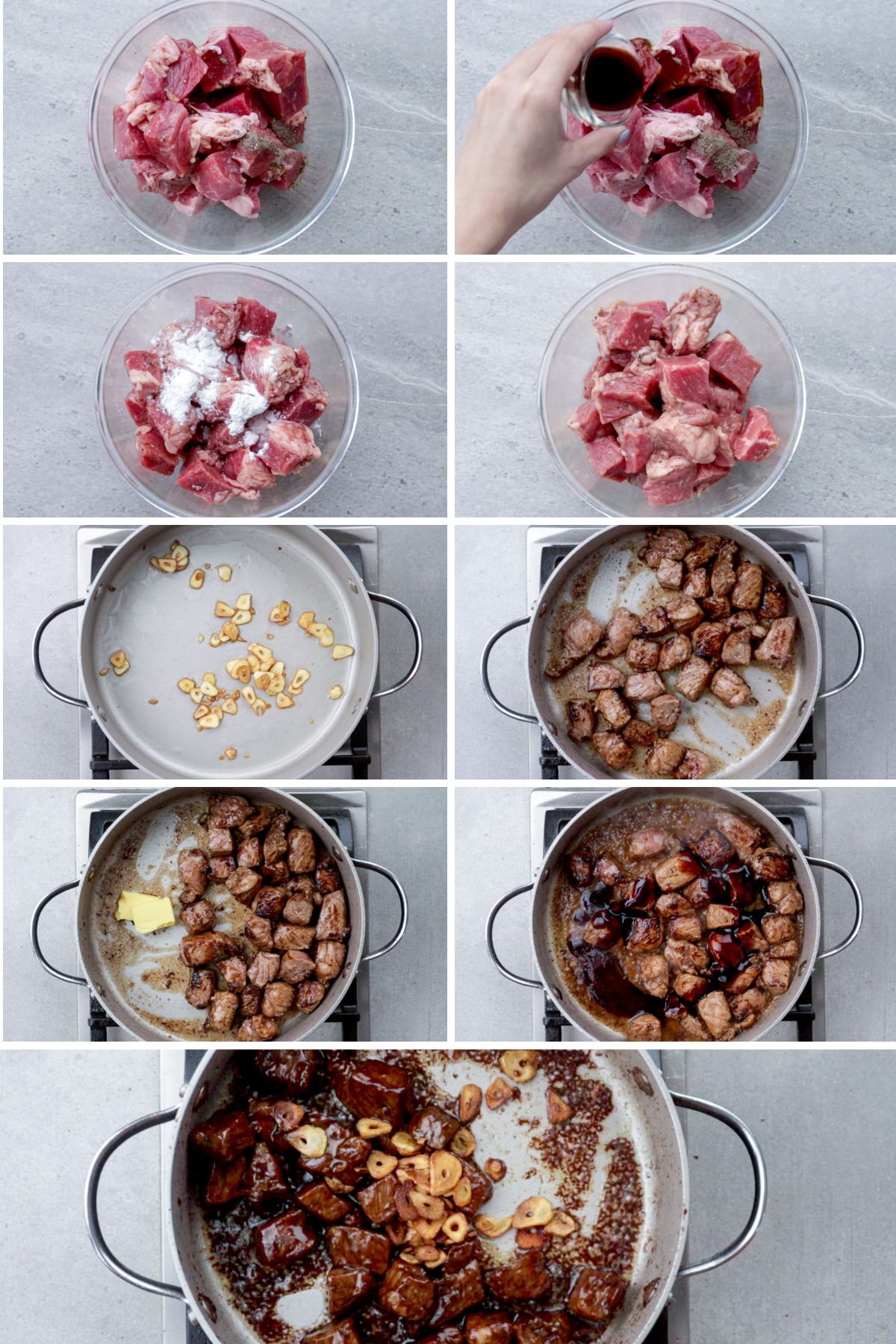 Buy fresh beef cuts! The best way to know if the beef is still fresh is by checking the color, texture, and smell. First, the meat should be bright red. The brighter the color, the fresher the meat! Next, gently poke the flesh; it should spring back to its original shape. Lastly, do not buy them if they emit a funky smell and are already slimy.
Always cut against the grain! When cutting your beef into cubes, go against the lines to break up the muscle fibers.
The wok or pan should be smoking hot when searing the meat. Use a large pan and cook your beef in batches. Putting too much meat at once might cause your beef to steam instead of sear.
Let the beef cook undisturbed for a minute or two to get that perfect sear before flipping them. To check if the meat is adequately cooked, shake the pan slightly. If the meat pieces move, then that side is cooked already.
Do not overcook the beef pieces, or they will become tough and chewy! 2 minutes on each side until the surfaces turn light brown is enough.
Instead of pairing it with plain or garlic fried rice, you can try frying your cooked rice in the pan where the Beef Salpicao was cooked and get all the leftover juices. Yum!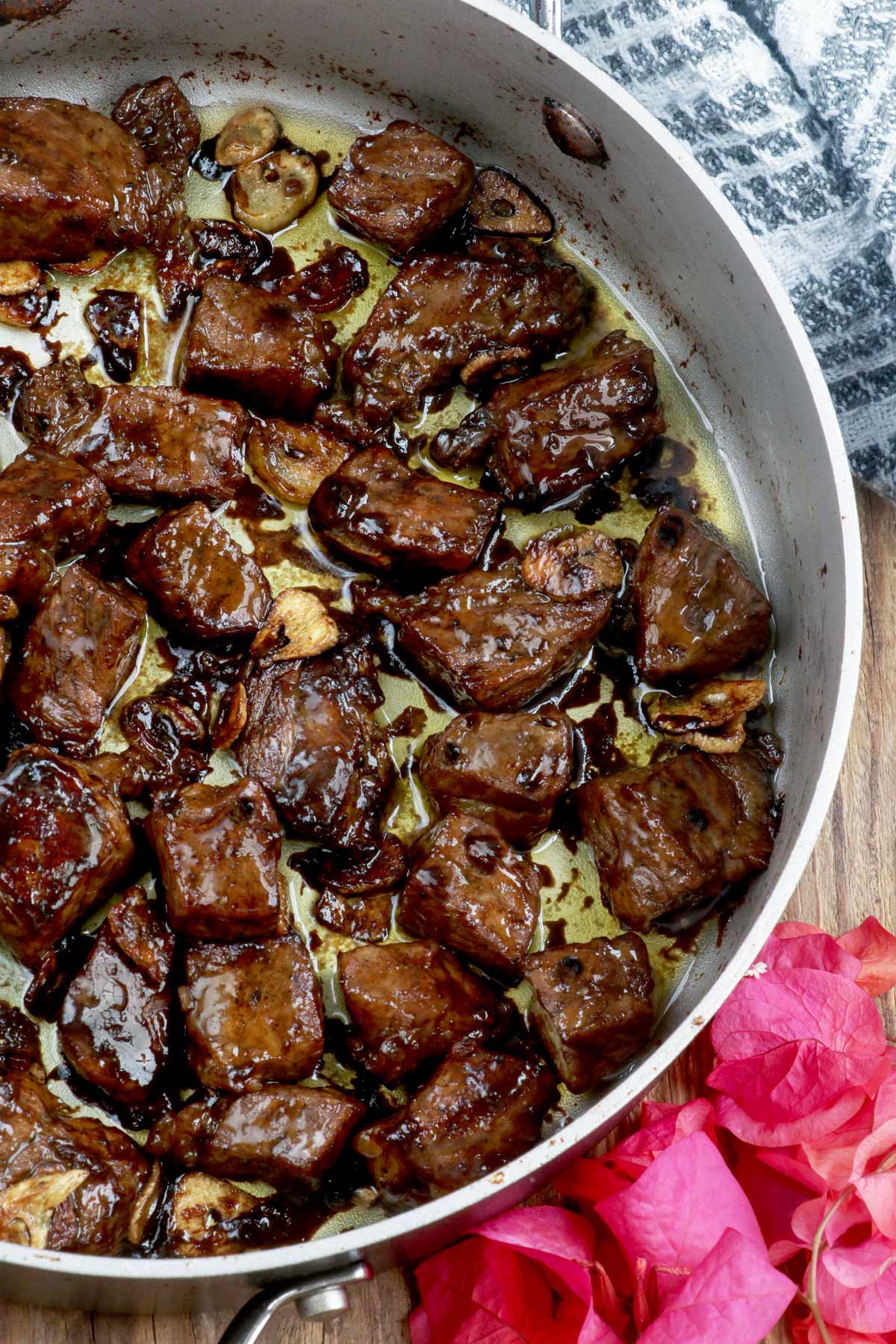 Serving and Storing Beef Salpicao
Serve Beef Salpicao as a main with steamed or garlic fried rice, or you may also enjoy it as an appetizer with your favorite beer.
Place leftover Beef Salpicao into an airtight container. You can store it in the refrigerator for up to 3 to 4 days.
Reheat in the microwave or on the stovetop. To avoid overcooking the meat, heat it only until it warms up.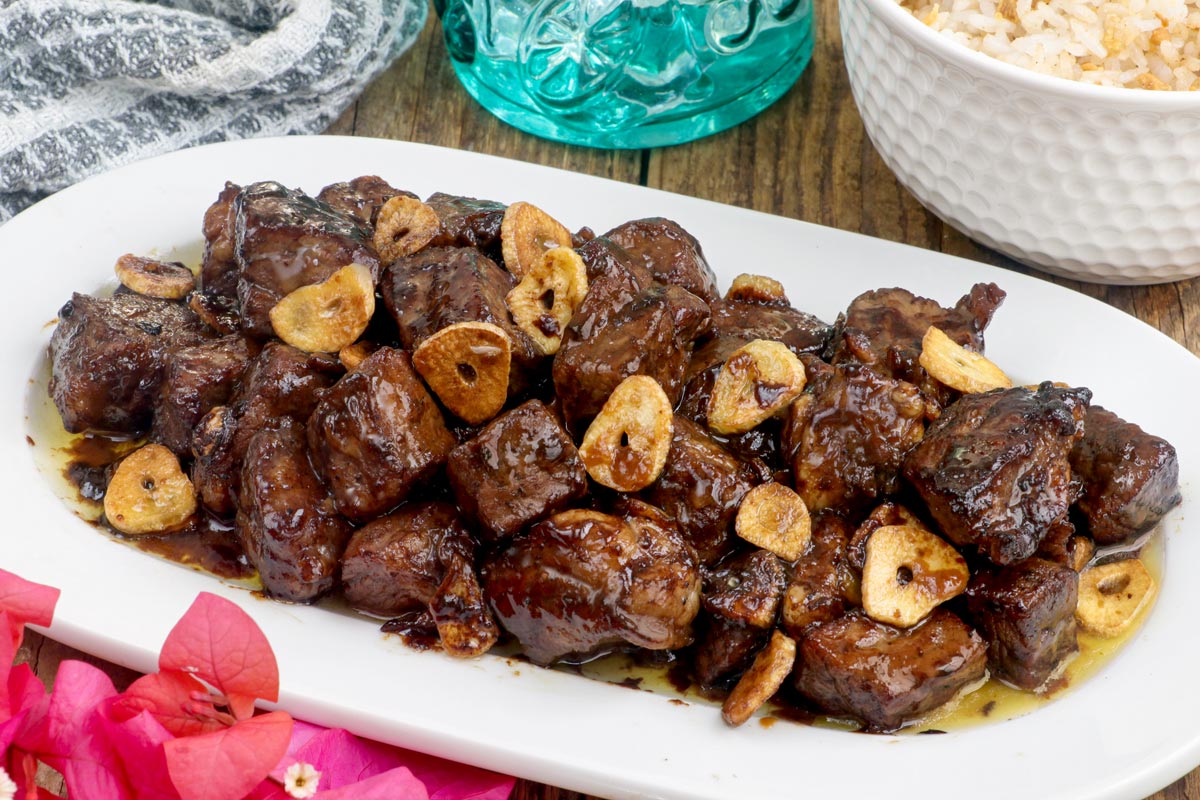 Printable Recipe
Beef Salpicao Recipe
Beef Salpicao is a one-pan, quick, and easy dish made of tender beef chunks coated with a savory sauce that is full of rich, garlicky flavor. It is done in less than 15 minutes using easy-to-find ingredients—the perfect addition to your weeknight meal rotation
Ingredients
1

pound

beef sirloin or tenderloin or ribeye steak

cut into 1-inch cubes

2-3

tablespoons

oil

6

cloves

garlic

thinly sliced

2

tablespoons

butter

¼

cup

oyster sauce
FOR MARINADE:
¼

teaspoon

pepper

2

tablespoons

Worcestershire sauce

or soy sauce

1

tablespoons

cornstarch
Instructions
1 pound beef sirloin or tenderloin or ribeye steak,

¼ teaspoon pepper,

2 tablespoons Worcestershire sauce,

1 tablespoons cornstarch

In a bowl, combine beef, Worcestershire sauce, and pepper. Stir well. Add the cornstarch and mix until meat is well coated. Marinade for a few minutes or until ready to use.

2-3 tablespoons oil,

6 cloves garlic

Add oil and garlic to a wok or large pan and turn the heat to medium-low. Fry garlic until lightly golden and crispy. Remove the garlic from the oil.

In the same wok or pan with oil, turn the heat to high. Once hot, add the meat and spread it in the pan evenly. If needed, do this in 2 batches. Once added to the wok or pan, do not stir the meat for about a minute or until the bottom side is brown and lightly charred. Then stir to cook the other side. Remember not to overcook the meat. 2 minutes per batch tops.

Add the first batch back to the pan (if done in batches). Move the meat to the sides and add butter. Stir and cook for 30 seconds.

Add the oyster sauce and stir to coat the meat, then allow the meat to absorb the sauce. Add back the fried garlic, stir and turn off the heat.

Transfer to a serving dish. Garnish with parleys or chives if available.
Nutrition
Calories:
281
kcal
Carbohydrates:
7
g
Protein:
25
g
Fat:
17
g
Saturated Fat:
5
g
Polyunsaturated Fat:
2
g
Monounsaturated Fat:
8
g
Trans Fat:
0.3
g
Cholesterol:
78
mg
Sodium:
643
mg
Potassium:
481
mg
Fiber:
0.2
g
Sugar:
1
g
Vitamin A:
185
IU
Vitamin C:
3
mg
Calcium:
47
mg
Iron:
3
mg