Atchara is a popular Filipino condiment or side dish made of green papaya and assortments of vegetables. A small taste of this dish is startlingly crammed with bold and invigorating sweet-tangy flavors that will zing right through your tastebuds!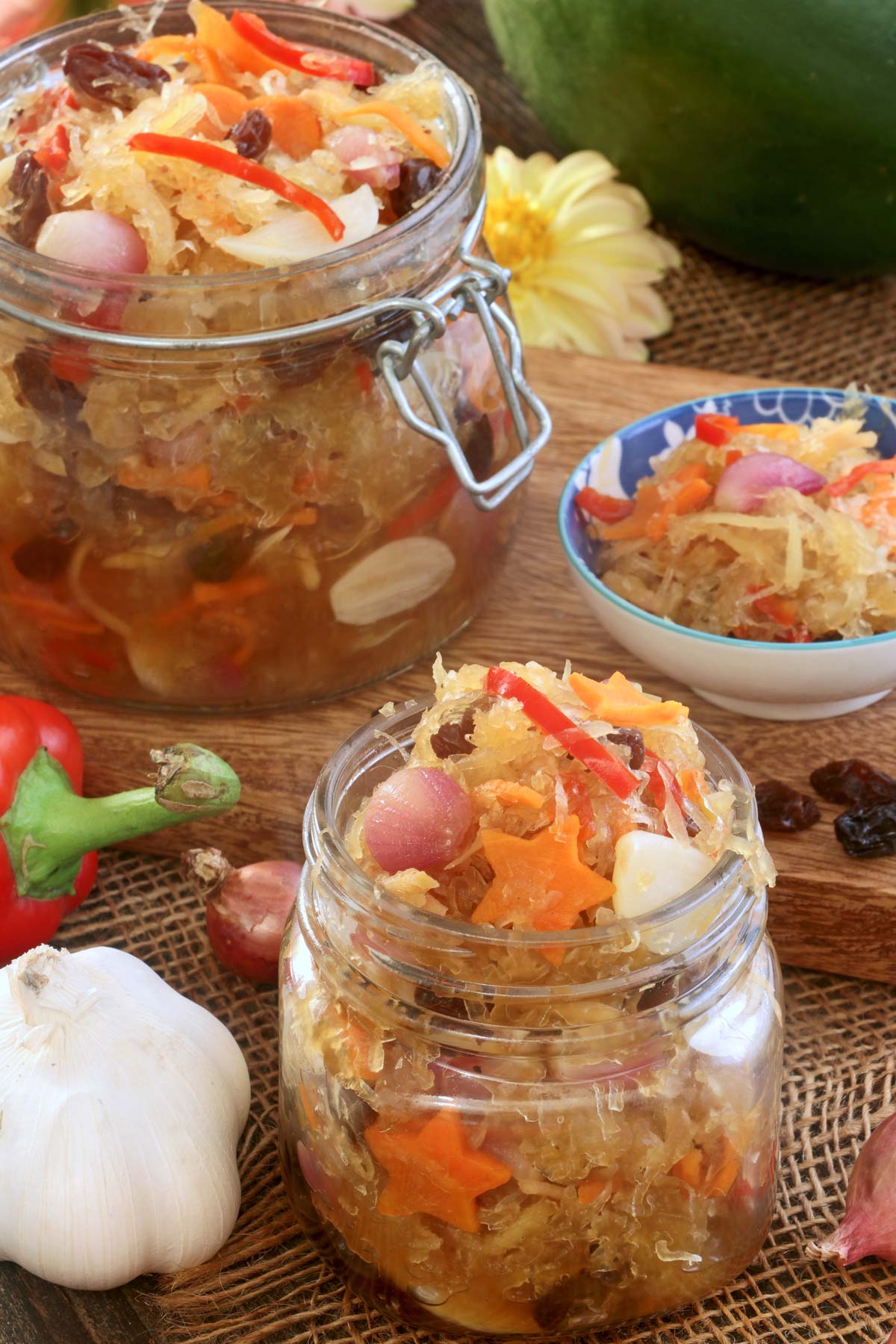 Jump to:
What is Atchara?
Atchara or Atsara is a relish made of shredded unripe papaya, that is commonly served as a condiment. Although green papaya is the main component, it is usually made with carrots, onions, garlic, bell pepper, ginger, pineapple, and raisins. It is typically pickled for a day or two in a sweetened vinegar solution.
Its sweet-sour flavors make even the simplest dish very appetizing. From fiestas to daily meals and restaurants to local eateries, you will often see this served alongside fried and grilled meats!
Note about this Atchara recipe
I get a lot of comments about this recipe because of the way it is prepared. Most of the recipes you'll find do not involve cooking the green papaya and other ingredients in the pickling solution. But I do. I learned this from my mama who gave me this recipe.
The advantages of cooking the green papaya for a minute or two are:
You do not have to wait for days to let the Atchara come to full flavors. You can serve it as soon as t cools down after cooking.
Sometimes papaya can be hard even after the grating and squeezing process. Cooking it shortly makes sure that they are softened.
Quickly cooking the carrots and red bellpeppers makes them release their color to the solution giving your achara a nice amber color.
What to serve with Atchara?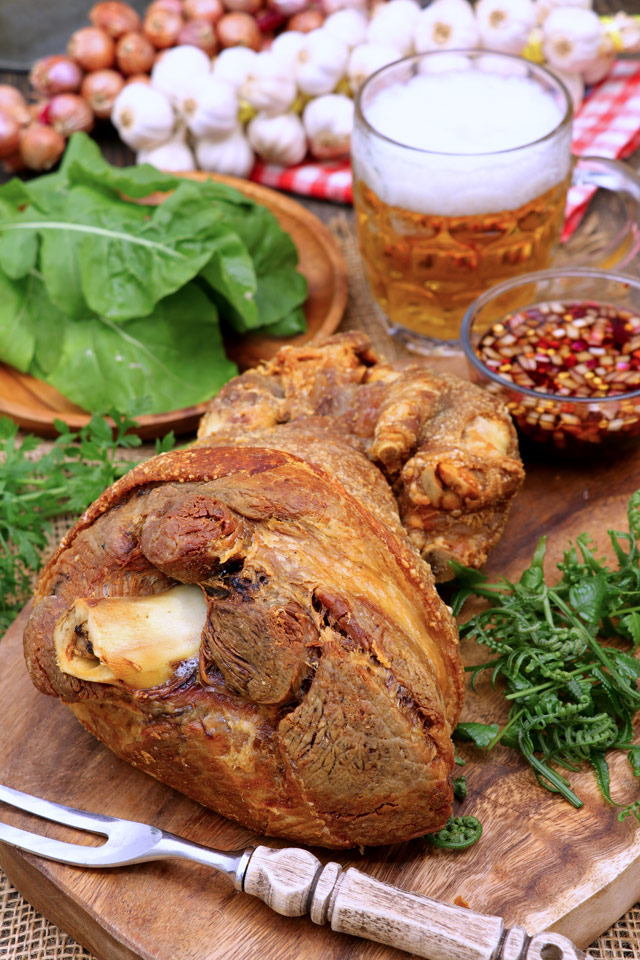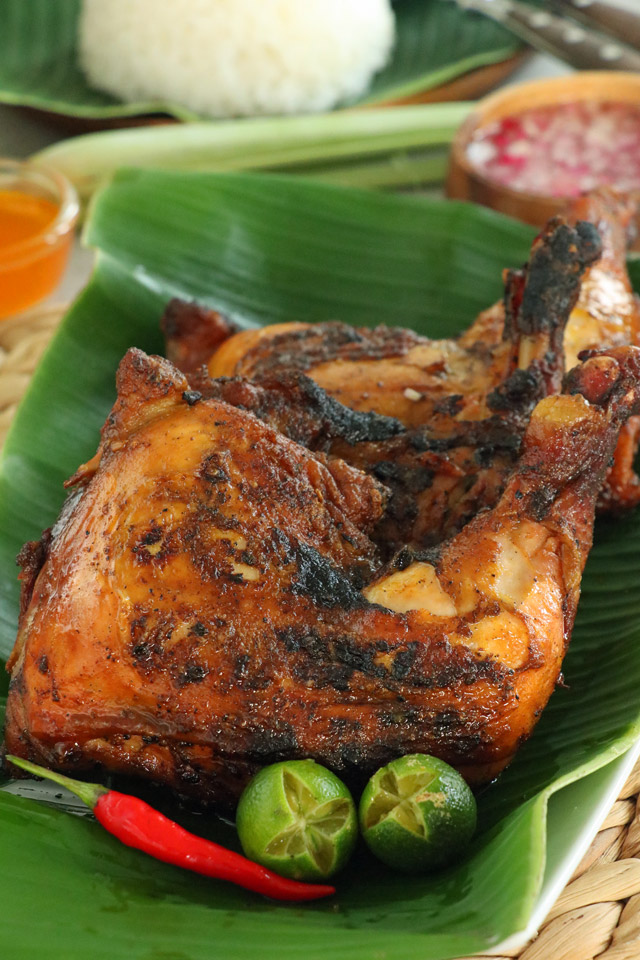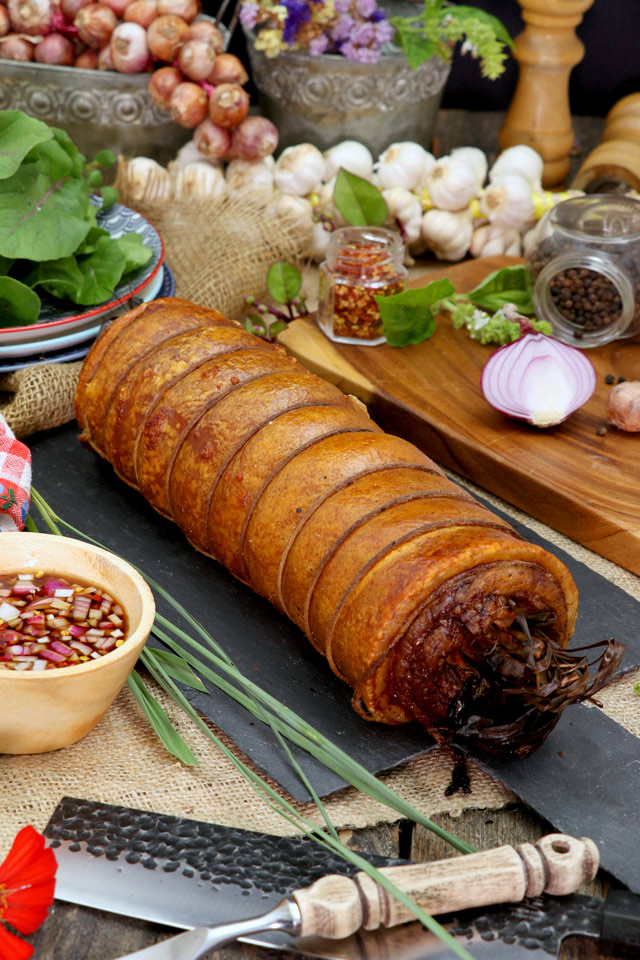 Cooking Tips
Make sure to use rock salt or Kosher salt when making your Atchara. Do not use iodized salt as it will make the pickle juice cloudy.
If you prefer a touch of spiciness, you can add some jalapenos or chili flakes to it.
If you are not cooking the papaya and other ingredients, make sure to let the jarred Atchara mature in the fridge for a few days for prime results! Doing so will allow the ingredients to reach their full-fledged flavors.
Fill your sanitized jars to the brim as much as possible. This will eliminate air pockets that may cause bad bacteria to form while the mixture is maturing. Close the lid tightly while the Atchara is still hot.
When cooking/storing food with vinegar, use nonreactive pots and containers like stainless steel, glass, and enameled cast iron. Don't use pure aluminum and uncoated iron as they react with acid in vinegar and can leave unpleasant taste.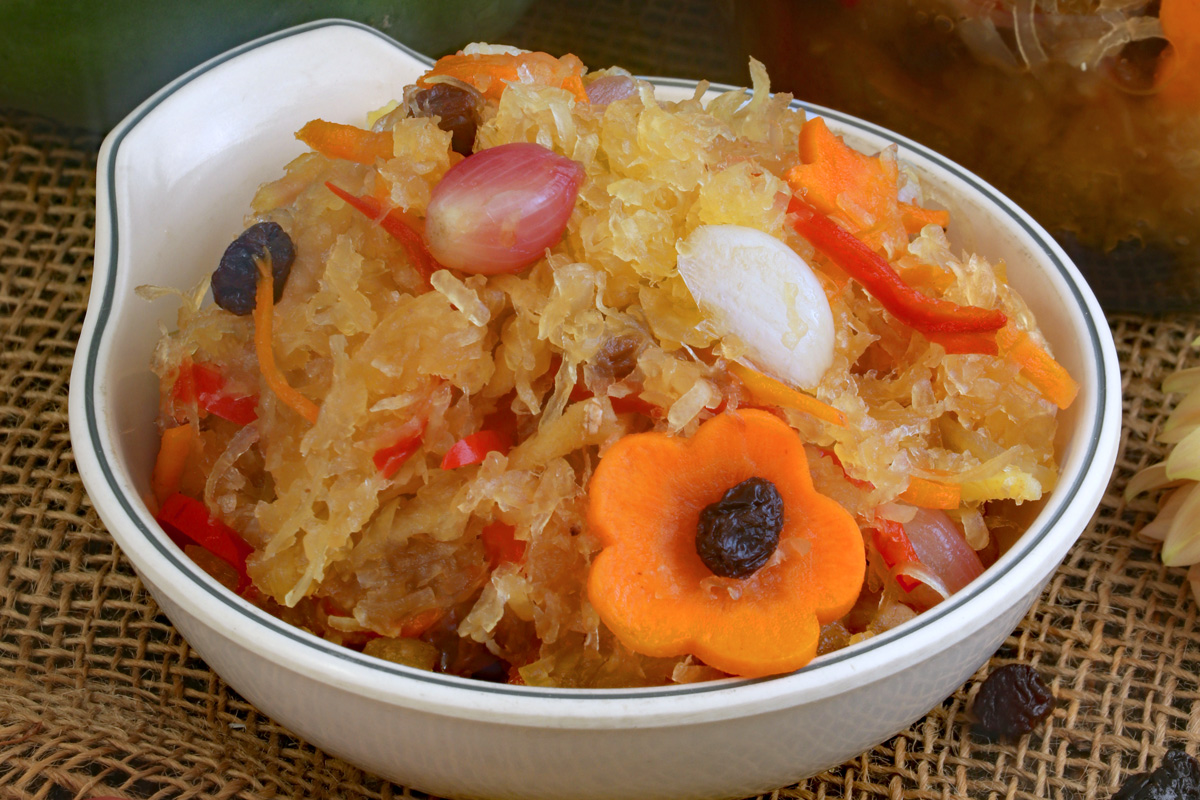 Printable Recipe
Atchara
Atsara or Achara is a popular Filipino condiment made of pickled green papaya and an assortment of vegetables. A wee piece of this dish is startlingly crammed with bold and invigorating sweet-tangy flavors that will zing right through your tastebuds!
Ingredients
1.5

kilo

green papaya

peeled and seeds removed then grated

½

cup

red pearl onions (sibuyas tagalag)

peeled

¼

cup

ginger

julienned

1

medium

carrot

julienned

1

head

garlic

sliced thinly

½

cup

raisins

2

cups

cane vinegar

1

tablespoon

salt

¾

cup

white sugar
FOR SOAKING
2-3

tablespoon

rock salt

2-3

cups

water
Instructions
Place grated papaya in a bowl or basin. Sprinkle 2 tablespoon of salt over it then add enough water to soak it for 15 minutes. Drain water and transfer the grated papaya in a bowl lined with cheesecloth.

Squeeze out excess water until there is no water dripping. Set aside.

In a pot or deep pan, bring the cane vinegar to boil over medium heat. Do not stir. Add sugar and simmer until dissolved.

Add ginger, onions, and garlic and cook for a minute. Add salt, carrots and bell pepper and simmer for 5 minutes.

Add the grated papaya and simmer for a minute then add the raisins and mix then turn off the heat.

To store, transfer to glass jars and seal well. Let the jars cool down to room temperature before putting them in the fridge. It can last in the fridge up to 6 months. You can also serve it once it has cooled down after cooking.
Nutrition
Calories:
181
kcal
Carbohydrates:
42
g
Protein:
1
g
Fat:
1
g
Saturated Fat:
1
g
Polyunsaturated Fat:
1
g
Monounsaturated Fat:
1
g
Sodium:
1197
mg
Potassium:
267
mg
Fiber:
2
g
Sugar:
28
g
Vitamin A:
1702
IU
Vitamin C:
5
mg
Calcium:
28
mg
Iron:
1
mg
More pickled/fermented food recipes