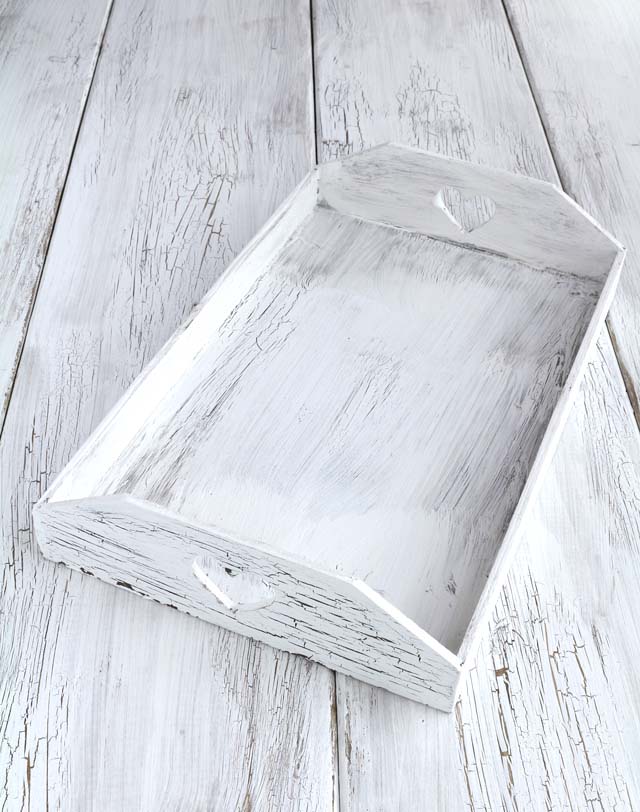 People are so into the shabby chic at the moment, you could see it almost anywhere. 
Stores, boutiques, restaurants, Cafes...you name it! Mind you, I am not complaining, I actually am loving it!
I don't know why, but there is just something about old, slightly worn (looking) furnishings and stuff that makes them seem so homey, warm and friendly.  
So if you are also into shabby chic designs and thinking of doing some home project this spring, here is an easy, inexpensive way where you can distress your new wooden furnitures or items to achieve the appearance of being weathered and antique. 
I actually did this to make a table background and props for my food photography and I am quite impressed at how authentic it looks. You can buy crackle medium to achieve the same effect or just use what I did and save some money....I used glue!
Materials:
the piece of furniture or wood you want to distress
wood stain for the base coat or brown latex/acrylic paint can also be used
glue (white or transparent)
paint - latex or acrylic white or whatever color for the top coat
2 paint brushes
1 small paint brush
Instructions:
1. Sand the surface of the wood to make it smooth. Do the same if repainting an old furniture, so that it is nicer and smoother when applying the new paint.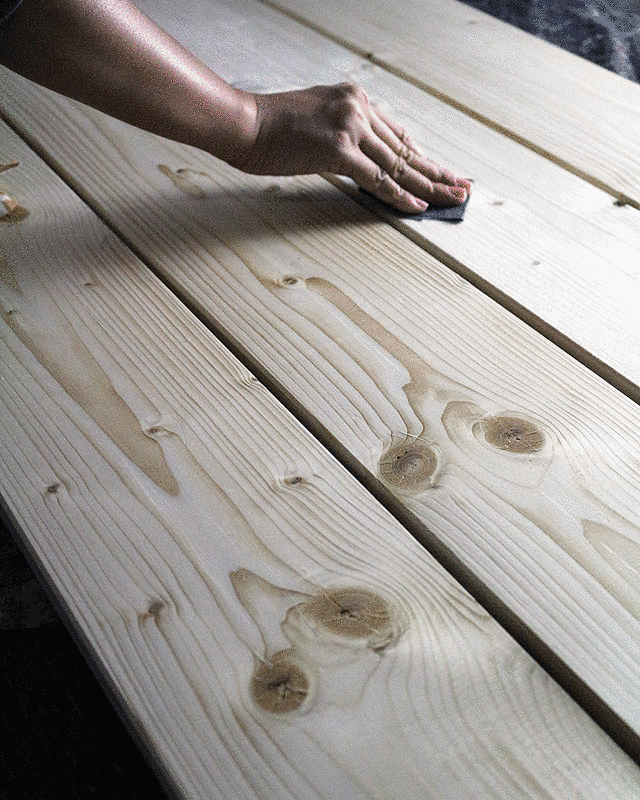 2. Paint wood surface with base coat paint and allow to dry thoroughly.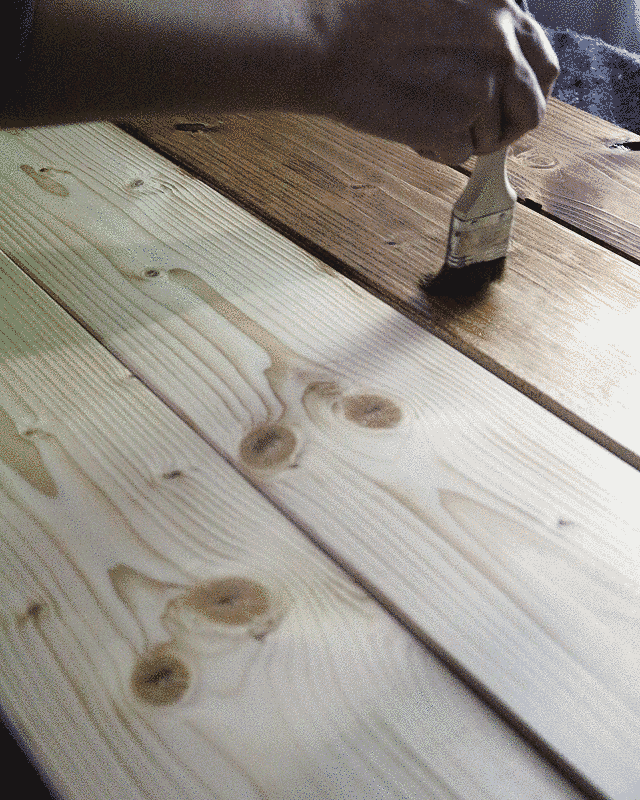 3. Using a smaller brush, brush the surface you want to distress with glue on top of base coat. Mostly at the edges and some in the middle. A thicker coat results in larger cracks - apply a thinner coat for fine cracks.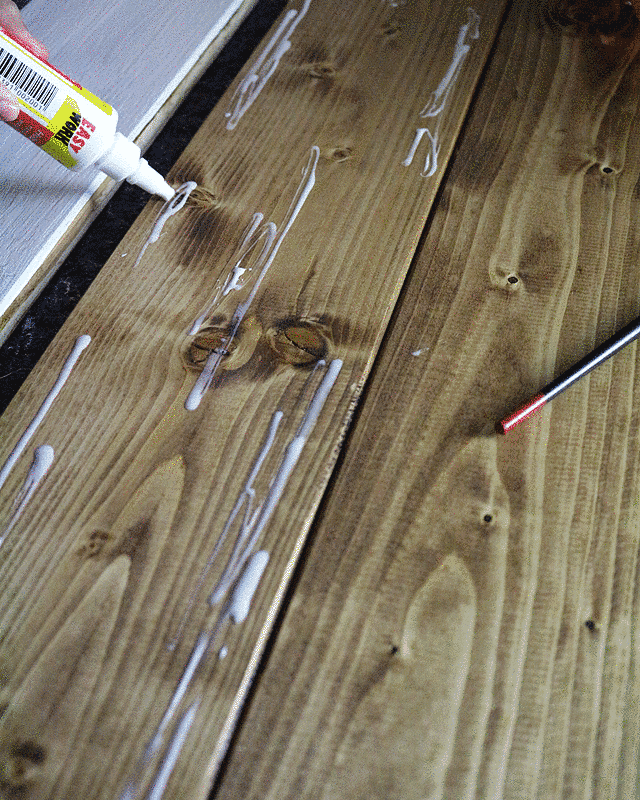 4. While the glue is tacky or not yet completely dry, you should start brushing on the top coat, covering the surface completely and evenly. Do this a section at a time as you should not retouch the surface with paint or it will ruin the crackle effect.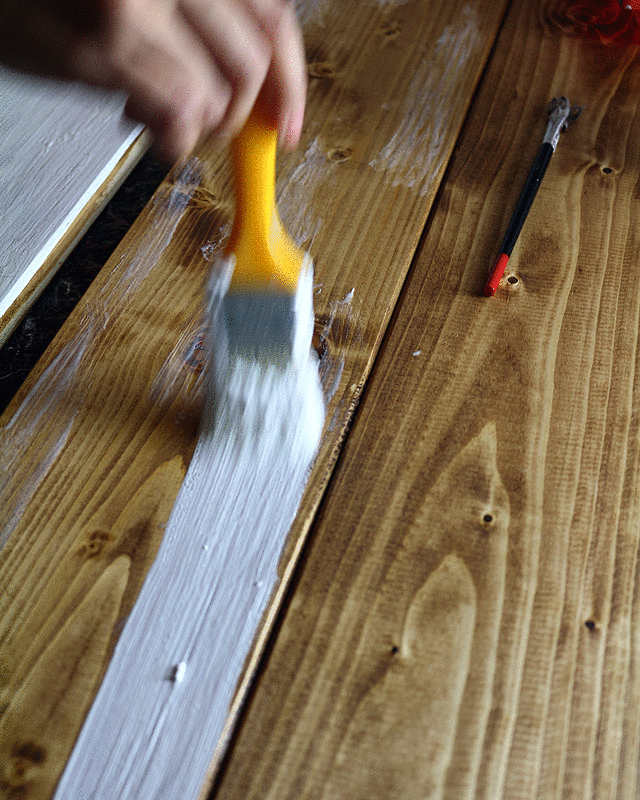 Let it dry and watch the magic happens!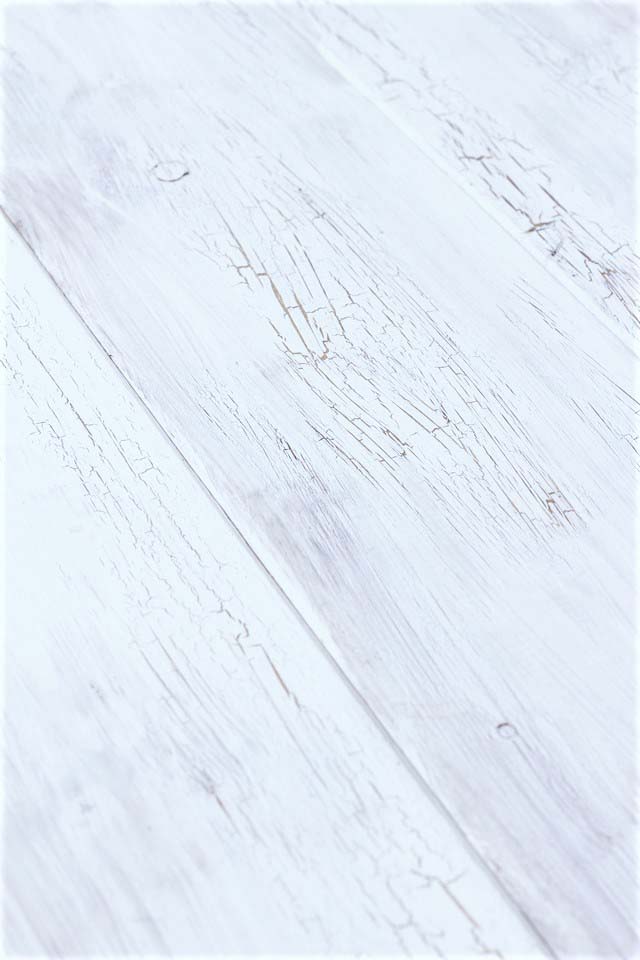 You can seal your masterpiece and protect it from liquids or stains by applying a thin coat of clear matt varnish.