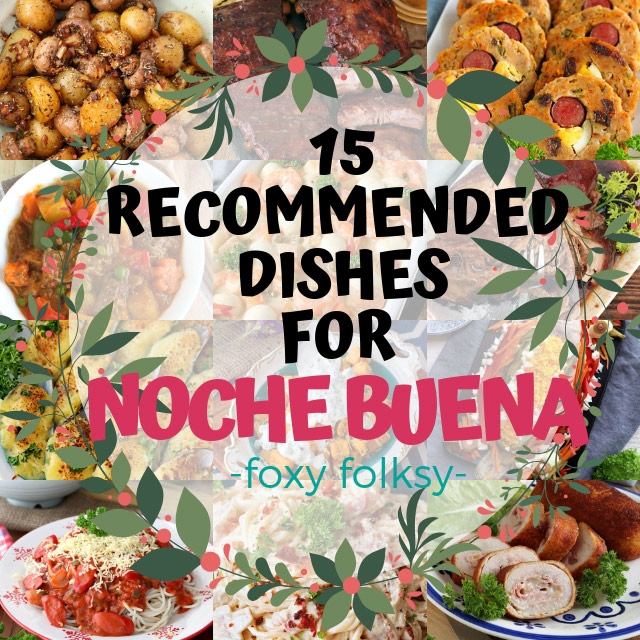 It is just but a few days before Christmas and we have prepared a list of our favorite recipes that will surely make your Noche Buena table delectable and festive.
This year's collection of Christmas savory dishes is a mix of new recipes and traditional all-time favorites. But all of them are easy enough to prepare that will make your holidays hassle-free.
A popular Filipino-Chinese dish of braised pork leg or hock that is cooked long and slow until the meat becomes fork-tender with a perfect sweet-savory sauce that goes with it.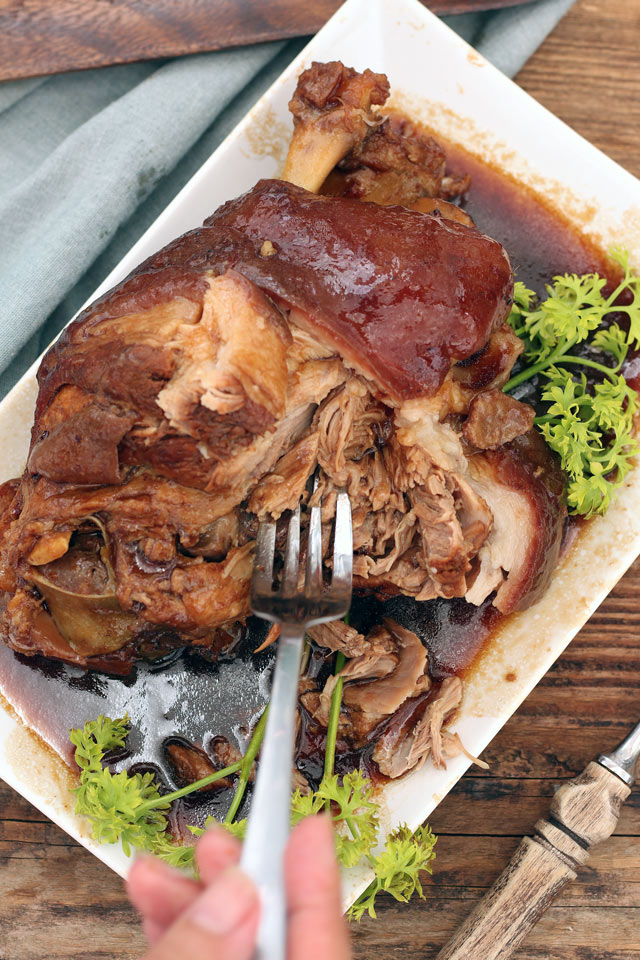 Eggless yet deliciously rich and creamy. This easy Carbonara recipe that is done in no time at all!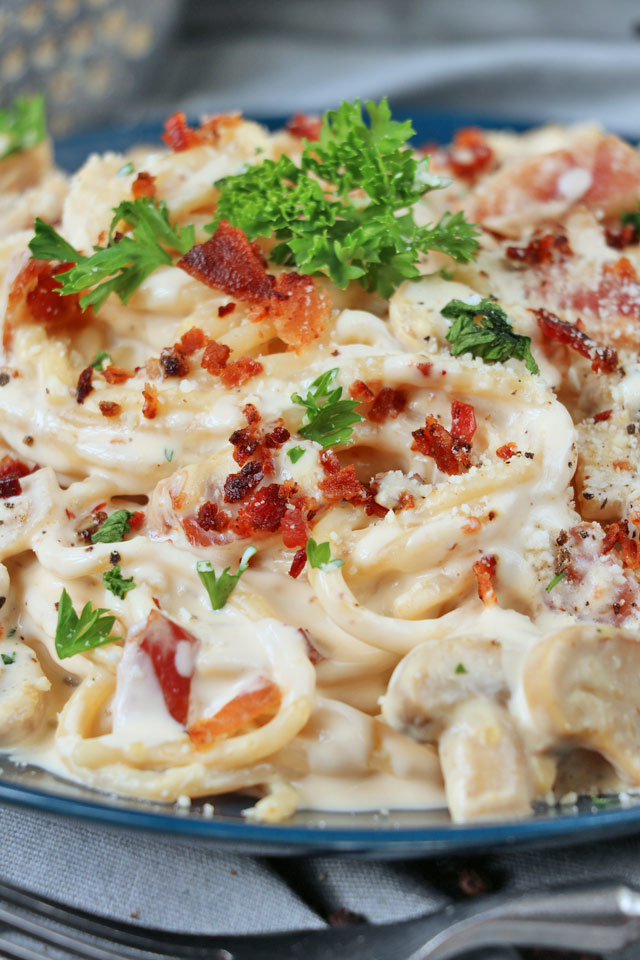 Crispy chicken skin and tender juicy meat in sweet-savory homemade teriyaki sauce.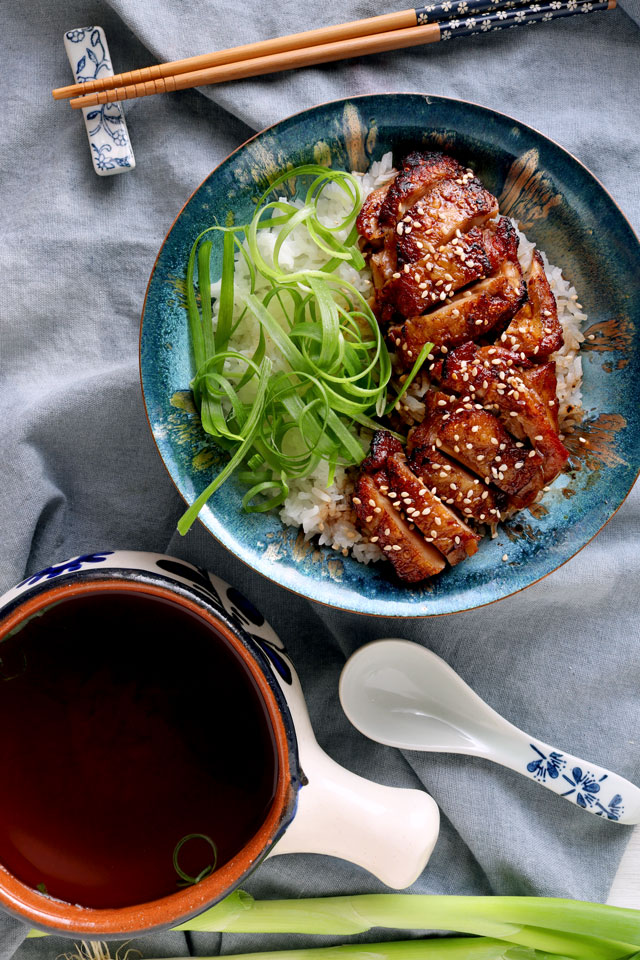 A Kapampangan dish of quail eggs cooked with shrimp, peas, carrots and 'singkamas' (jicama or mexican turnip) in a thick creamy and savory white sauce.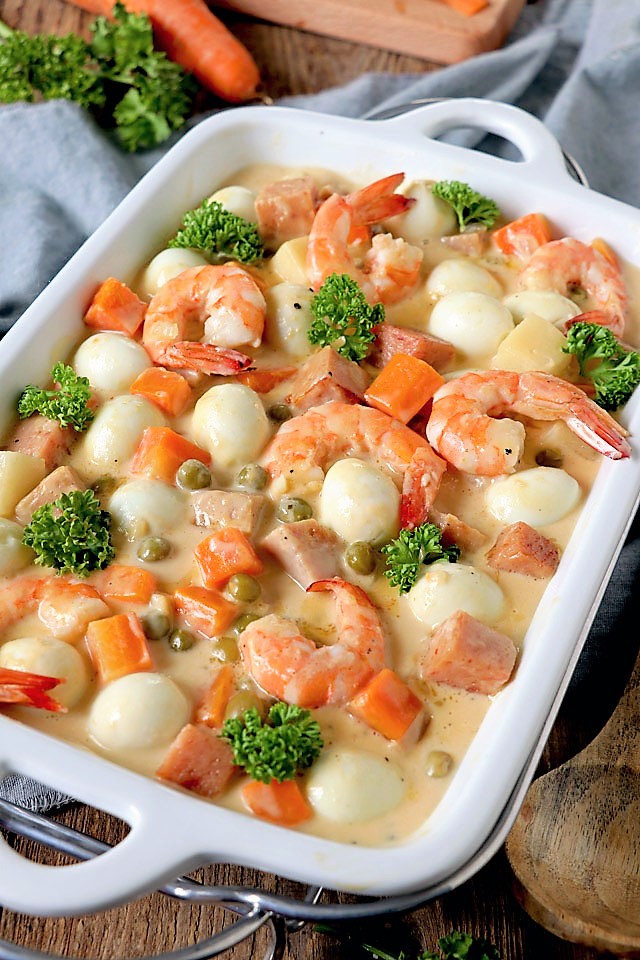 A spicy tomato-based beef stew with vegetables cooked low and slow until meat becomes tender and juicy.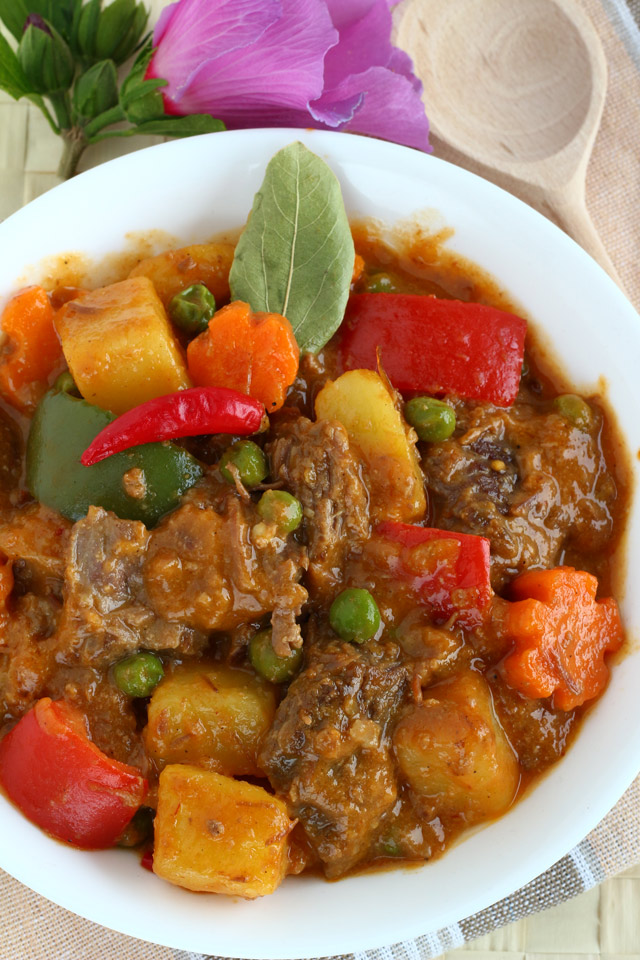 Loaded with shredded chicken, onions, carrots, and bell peppers. With a little sweet surprise from raisins and pineapple tidbits.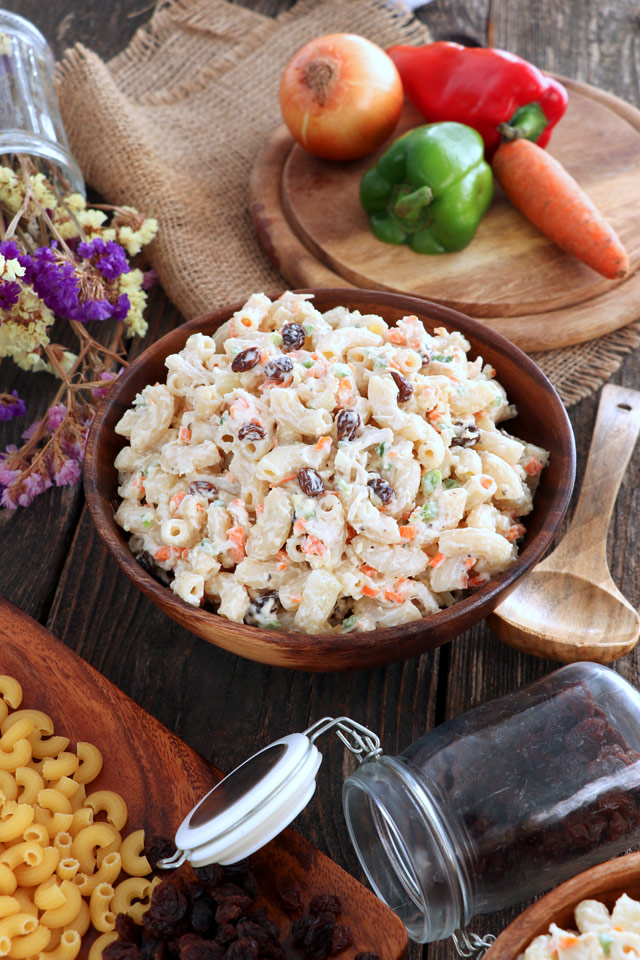 Level up your simple steamed fish into this colorful and tasty Steamed fish with Mayonnaise!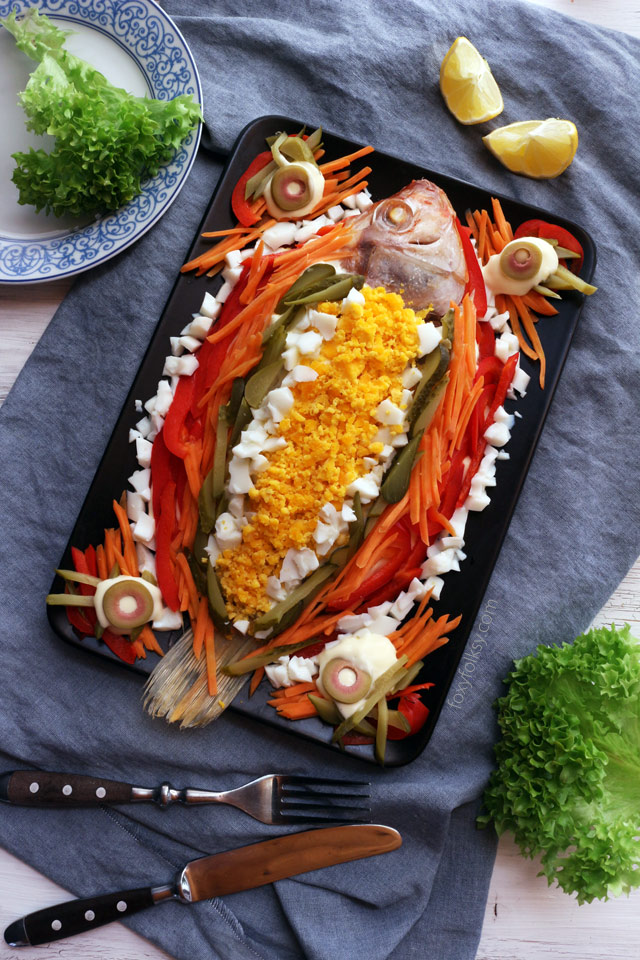 Oven-baked baby back ribs in beer makes for oh so tender and juicy ribs that they literally fall-off-the-bone.
So simple and very easy to make with elegant results that make for a delicious side or appetizer.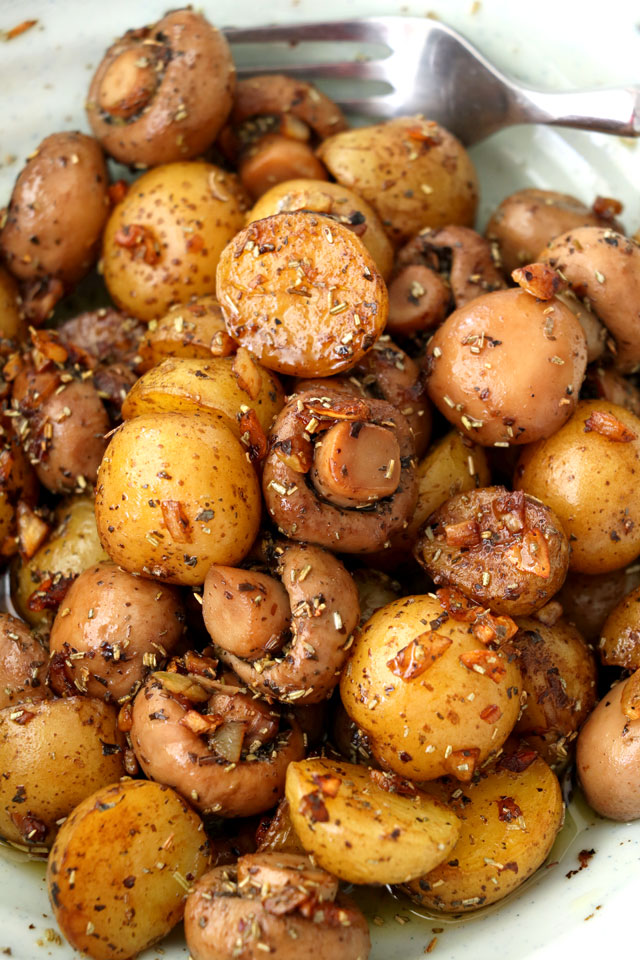 Learn the secret on how to make this the perfect Cordon Bleu with crispy outer breading and juicy chicken inside!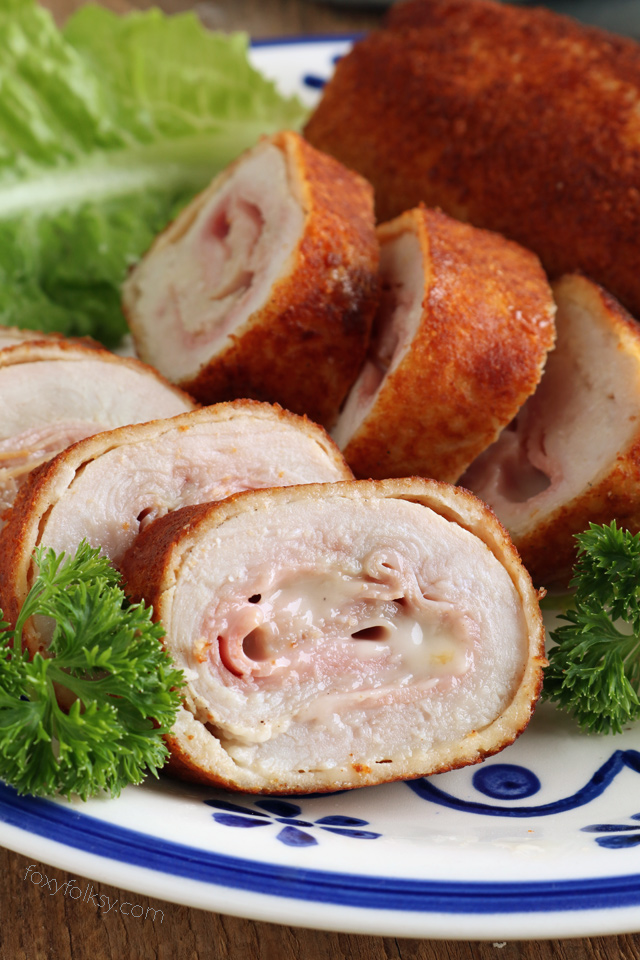 The traditional Pork Asado Kapampangan, a rich tomato-based dish, slow-cooked to perfection.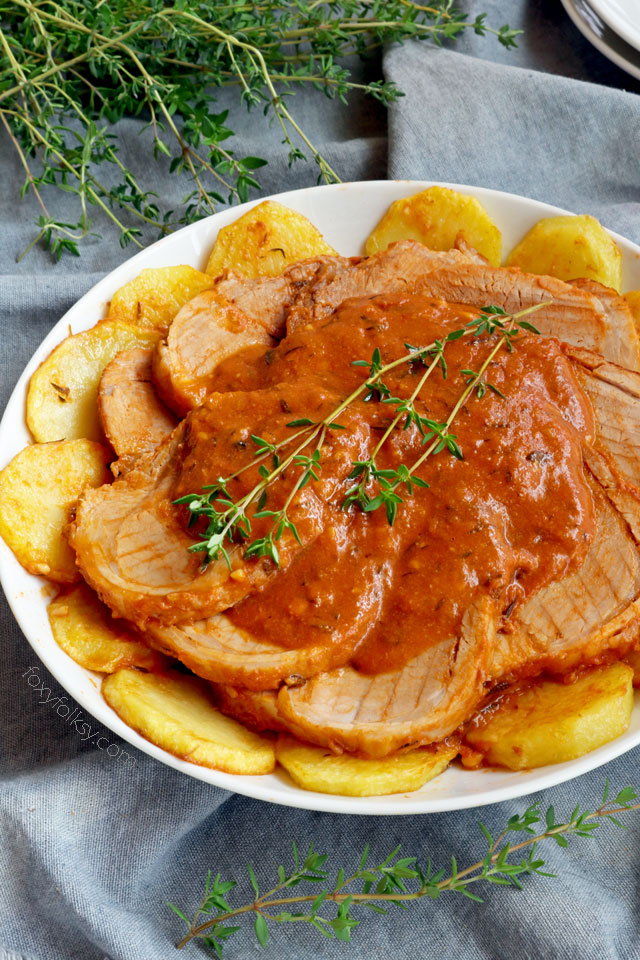 Special Filipino Spaghetti with corned beef, mushrooms, banana ketchup and lots of cheese and let's not forget the hotdogs!
Simply baked mussels stuffed with garlic-bechamel sauce and oozing with melted cheese.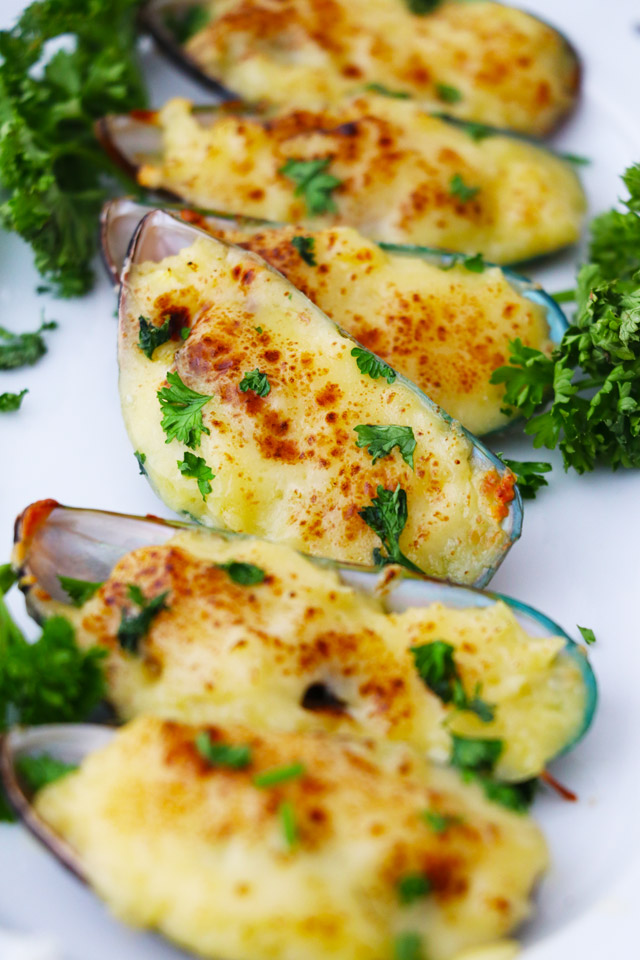 A Filipino meatloaf made from ground pork made flavorful with onions, carrots, bell pepper, relish, and raisins. With egg and sausage filling to make it more special.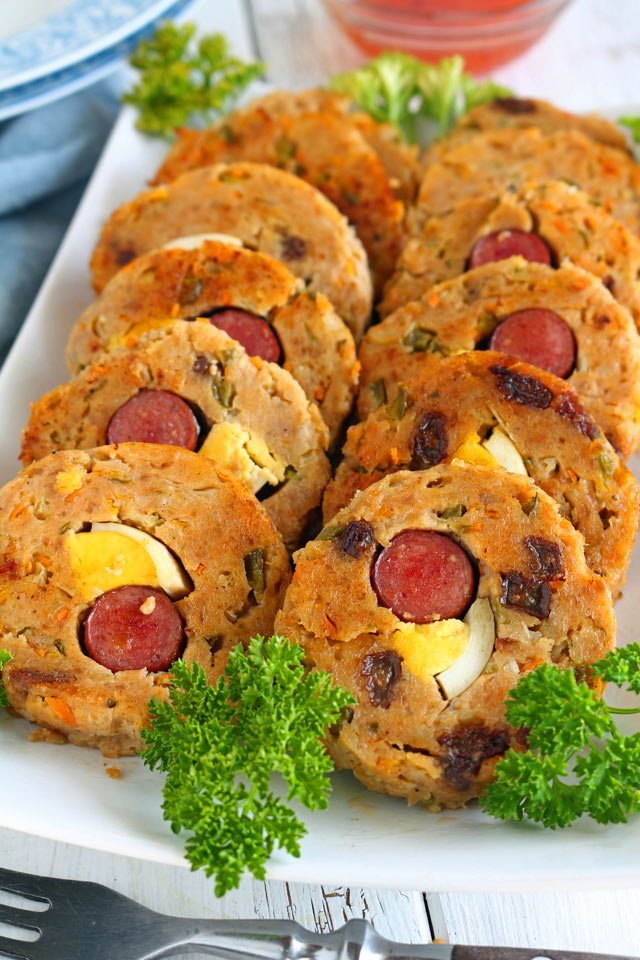 These baked sweet potato cubes with Parmesan are so good and effortless to make! The sour cream with chives dip is but a welcome bonus.